With an upright beautiful, poetic beauty such as a watercolor, lissome , so beautiful that it captivates people, Thu Bon river is a dash of HoiAn city nostalgic.
Thu Bon River is the largest river basin in Quang Nam province with an area of over 10,000 km² and is the fourth largest hydroelectric potential of Vietnam.
The river is made up of many small streams, originating from Ngoc Linh mountain above 2,500 m in Nam Tra My district and flowing into the Cua Dai sea, Hoi An city.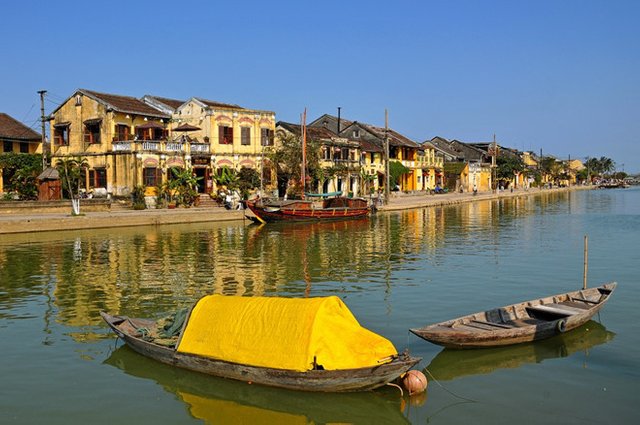 A corner of Thu Bon river - Source photo: zing
The Thu Bon line has entered poetic beauty as the image of the young woman, but this stream has also hurt the lives of the villagers in the flood season.
Coming to Thu Bon, you can admire the immensity of heaven and earth when floating on small boats. The best scene is at dawn and dusk.
Dawn, when gently drifting between the immense blue water, we will see the thin layer of thin frost gradually opens up the green bamboo groves & you looking at the vast sky. This will make your soul lighter.
When sunset falls, when the golden light glows, shining from the water, the light blends with the green of the beach, the riverside village boat, famous destinations of Hoi An ... All create a beautiful scenery.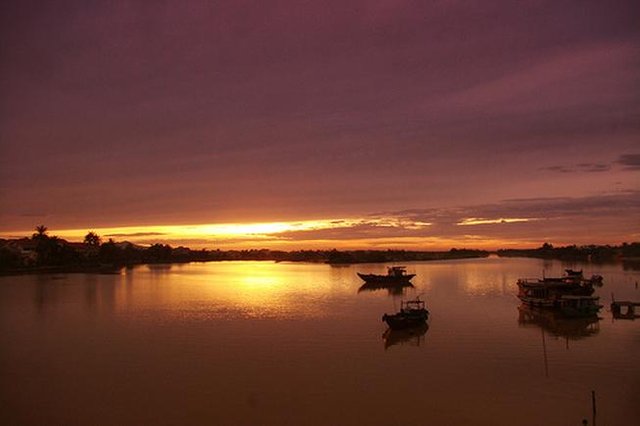 A sunset corner - Source photo: vntrip
Posts on the same topic
☞

If you're less online and don't want to miss curated rewards. Please join my curation trails, Sincere thanks.
☞

Follow @haccolong to get minimum 1 follow from @anhvu & daily random upvotes from the My Curation Trail
☞

If you want to earn more rewards with your Steemit account, you can refer to the ways from this post.