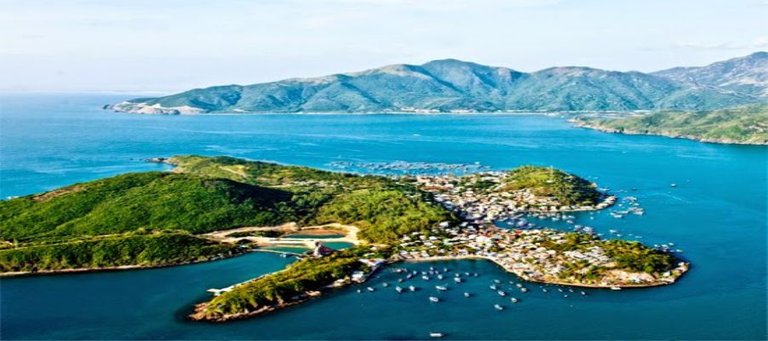 [1]
Uncrowded beaches
Tourists know about Binh Ba just in recent years, the number is not too much. On the island there are only about 700 households with about 5,000 people. Crowded, crowded beaches are absolutely not here. You can indulge in a dip in the clear water, looking at the vast sky.
Seafood many and all kinds
You can go to the market and hand-pick fresh seafood and ask the locals to make it. Broad squid here are thick and sweet, urchin sea is endless, blood cockles, fish of all kinds, sweet meat, ... are processed into many dishes such as grilling, steaming and making salad.
Especially, with hundreds of lobster rafts throughout the island, which is also the main means of livelihood of many households, the price of lobster in Binh Ba is considered the "original price", with many ways of processing according to the fishing style, keep the lobster's delicious, chewy, sweetness.
Soft cost
Seafood on Binh Ba Island is sold at a cheap price, plus the hospitality and friendly people, the processing price is also "light". Spontaneous services are more affordable. In Binh Ba is also attractive by the sea snacks that sell near the beach with extremely cheap and delicious price.
And a few other reasons like
Here you can lie on the sea and sipping dinner
Grill, ink yourself & catch yourself at the raft
Extremely clear blue sea
Ease of travel


[2]
Posts on the same topic
☞

If you're less online and don't want to miss curated rewards. Please join my curation trails, Sincere thanks.
☞

Follow @haccolong to get minimum 1 follow from @anhvu & daily random upvotes from the My Curation Trail
☞

If you want to earn more rewards with your Steemit account, you can refer to the ways from this post.


---
Source photo 123gotravel ↩