The mysteries of the god fish stream in Cam Luong commune, Thanh Hoa still cannot be explained such as: why the fish do not go far, they only live in caves and gather in this stream,what is the life expectancy of the fish, what is its main food source?
Than Cam Luong Fish Stream is a unique landscape in Thanh Hoa province that has been recognized as a Provincial-level tourist area. With thousands of "giant" fish swimming densely under the surface of the water, each fish can weigh from 2-8kg, especially the queen fish can weigh up to 30kg ... This place will make you really surprised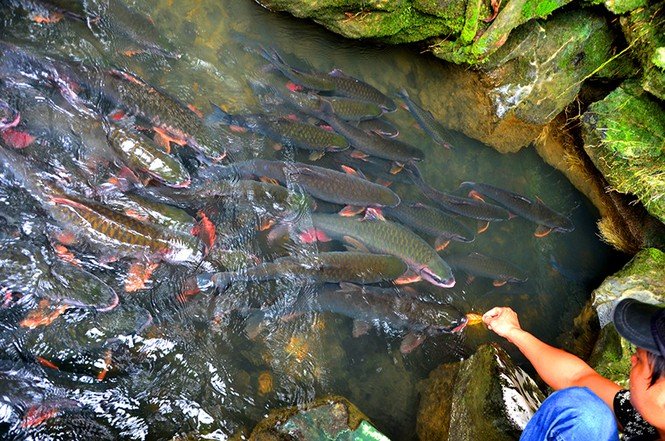 Around 1958, an expedition entered the cave of the god fish in Cam Luong commune, Thanh Hoa to study, they found that there was warm water inside,but they can't go any further, they only guess the depth inside is big enough to have abundant food to feed the fish.
Strangely, the fish in the Cam Luong stream only swim around a section of the stream longer than 100 m and do not swim further. Fish in this stream especially eat leaves to live rather than cannibalism.
The water in the god fish spring is clear and does not smell fishy, can be used for living or cooking. This is an elusive thing that scientists are still studying.
The local people believe that the god fish stream in Cam Luong is very sacred so people only come to admire and pray for good luck, no one catches, the abundance of fish will bring a prosperous life, so they passed on life with protect the fish together, wishing for favorable wind and rain.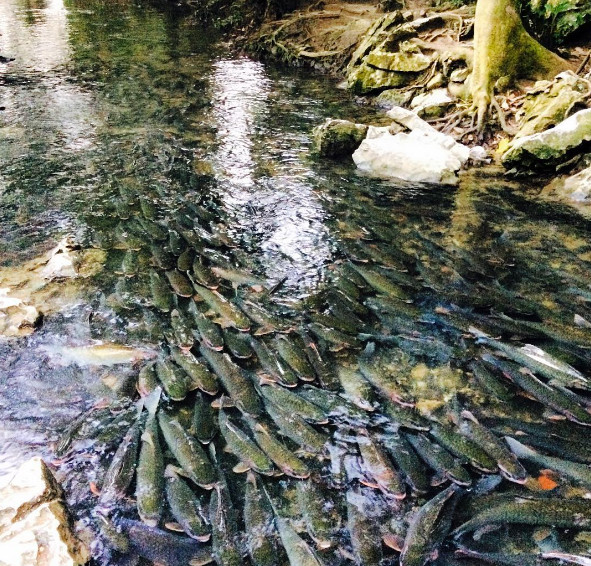 There are many thrilling stories related to the origin of Cam Luong god fish stream. People here believe that anyone who makes fun of or harms the god or dirty water will be punished. Although the reality of these stories is not clear, the people here never fish in this stream.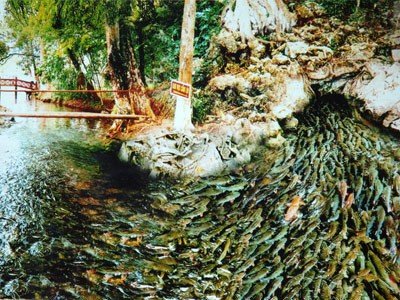 Cam Luong divine fish stream is about 86km from Thanh Hoa city.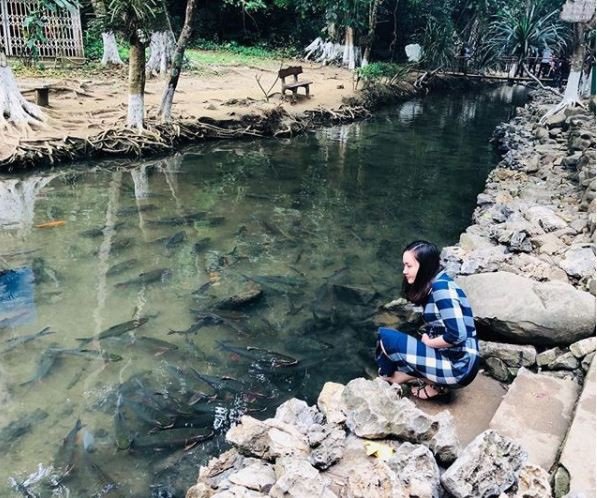 In addition to admiring the god fish, you can also explore the Dang tree cave on Truong Sinh Mountain, at an altitude of 70m above the ground. Inside the cave are countless stalactites with sparkling colors, and the depth of the cave as deep as no end.
Posts on the same topic
☞

If you're less online and don't want to miss curated rewards. Please join my curation trails, Sincere thanks.
☞

Follow @haccolong to get minimum 1 follow from @anhvu & daily random upvotes from the My Curation Trail
☞

If you want to earn more rewards with your Steemit account, you can refer to the ways from this post.


Source photos: tienphong.vn & dantri.com