West Yen Tu relics and landscapes include a system of historical, cultural and scenic sites located on the western and northern slopes of the Yen Tu mountain range, in Bac Giang province. West Yen Tu stretches from Son Dong to Yen Dung. West Yen Tu is home to a system of pagodas, relics and the wonders of forests and mountains related to the formation of Truc Lam Yen Tu sect Zen in the Tran dynasty such as Vinh Nghiem Pagoda (Yen Dung), Am Vai Pagoda ( Luc Ngan), Dong Thong (Son Dong), ... The system of West Yen Tu relics together with East Yen Tu and the historical sites of the Tran Dynasty in Dong Trieu forming relics scenic Yen Tu. This relics population is being submitted to UNESCO for a World Heritage Site in 2017.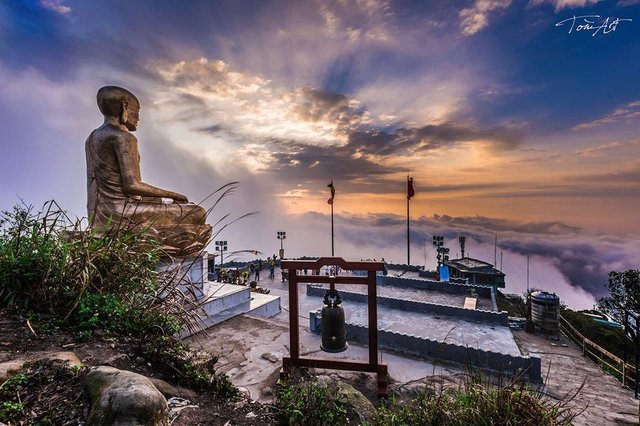 Source photo: azbooking
If East Yen Tu is the place where Emperor Tran Nhan Tong practiced and kept his relics after passing away, then West Yen Tu is the way to propagate his Buddha. The road before the king to the top of Yen Tu is from the west to the east. Not only the Emperor Tran Nhan Tong, but from the 11th to the 13th century, many monks chose the road to Yen Tu from the West to practice, erect temples, build towers, and lead the way
(make Buddhism develop)
. Especially, on the west side of West Yen Tu, there are a series of monuments closely related to the formation and flourishing process of Truc Lam Yen Tu Zen such as: Vinh Nghiem Pagoda, Am Vong, Ho Bac, Binh Long. Suoi Mo, Dong Thong ecological area ...
For these reasons, West Yen Tu is both a place of spiritual pilgrimage and a place to explore the diversity of nature. However, West Yen Tu is the place that makes us have to walk on the longest journey, with about 20 km of mountain roads to reach Am Ngoa Van and Ho Thien pagoda. To make the trip, you need to have a good physical strength, a thorough preparation and a bit of learning about spiritual culture to feel the journey in the deepest way.
I would like to introduce a little more that this place has Vinh Nghiem Pagoda, also known as Duc La Pagoda. Vinh Nghiem Pagoda is considered the first Buddhist university in Vietnam. The pagoda is located on a low hill, behind is the Co Tien (fairy) mountain range. With architecture from before the Tran dynasty, the pagoda has a rich and sacred system of Buddha statues, especially a woodblocks of Buddhist scriptures recognized by UNESCO as a world heritage site.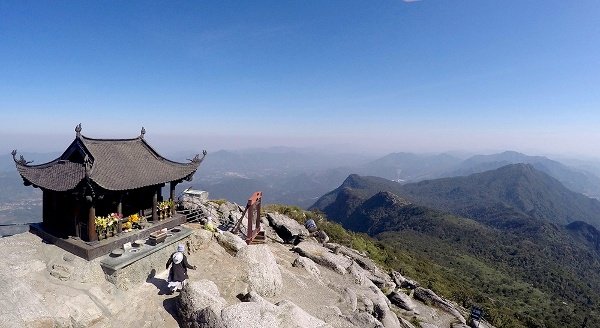 Source photo: azbooking
Posts on the same topic
☞

If you're less online and don't want to miss curated rewards. Please join my curation trails, Sincere thanks.
☞

Follow @haccolong to get minimum 1 follow from @anhvu & daily random upvotes from the My Curation Trail
☞

If you want to earn more rewards with your Steemit account, you can refer to the ways from this post.