Blessed by nature and located at one of the top ten highest mountains in Vietnam, Ta Xua in North country is regarded as a "miniature Sapa" - a fairy scene on earth. It is not only a perfect place to get away from the hustle and bustle of the big cities but also a hidden gem for most of the foreign travellers as well as a mystery that challenges those who are passionate about exploring the new land. [1]
Layer upon layer mountains, Ta Xua belongs to Bac Yen district, Son La province with immense sea of clouds deserve to be considered as a fairy-tale place among the people. This place becomes a meeting place for backpackers and photographers who share the same passion for hunting clouds in the Northwest.
The road to Ta Xua commune is quite small, sometimes there are some landslides after heavy rain. On foggy days, this road to conquer the height of Ta Xua will really challenge the steering wheel of every adventurer.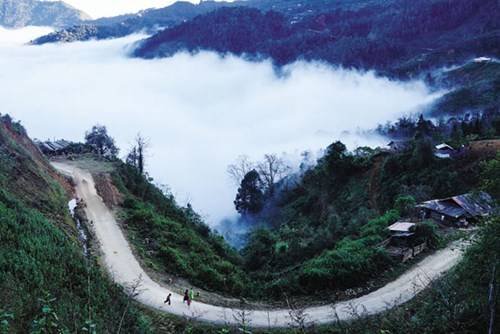 [2]
The children go to school on the road in the middle of nowhere
On cloudy days, foggy, standing on the high peaks of Ta Xua, you will feel the earth and sky are closer together. As for the sunny days, Ta Xua appears as a majestic landscape picture, with the deep green color typical of mountains and forests, plus white clouds looming against the clear blue sky.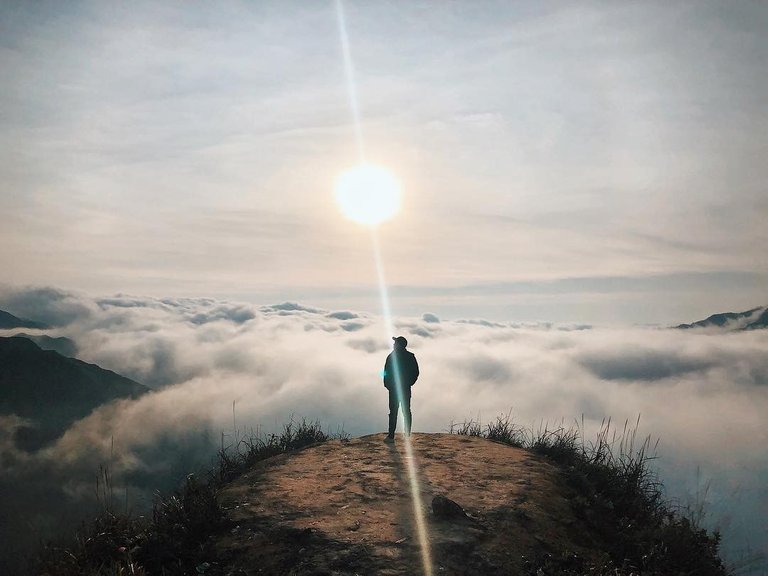 [3]
Posts on the same topic
☞

If you're less online and don't want to miss curated rewards. Please join my curation trails, Sincere thanks.
☞

Follow @haccolong to get minimum 1 follow from @anhvu & daily random upvotes from the My Curation Trail
☞

If you want to earn more rewards with your Steemit account, you can refer to the ways from this post.


---
Source vietnamtour ↩