Trang An is a mysterious natural area, not much affected by human activities. Unspoiled forests, clear lakes, clear rivers, fresh air, quiet villages, only the sound and color of nature. Geologic landscape with karst tower shape, Trang An is one of the most beautiful and breathtaking areas because of the most supernatural beauty in the world with all shapes and diverse.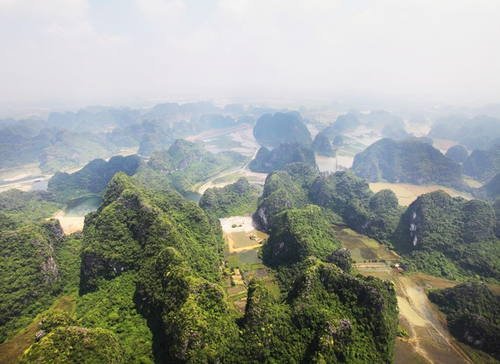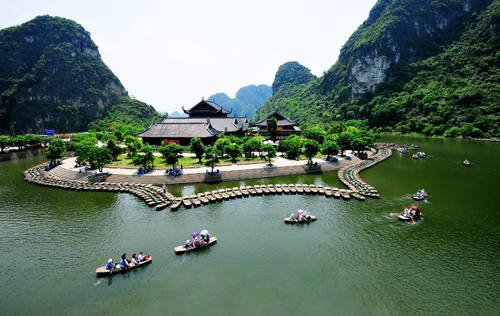 Sourced photos https://whc.unesco.org/en/list/1438/gallery/
If you come to Trang An it should be noted that in Trang An there are two places: Trang An and old Trang An. Trang An, which attracts thousands of visitors every spring, is a new area built by damming, water storage, digging through mountains, forming underground rivers. Only 2 km away is the ancient Trang An with pristine beauty. Although old Trang An has been open to the public for a long time, recently the images of Trang An have been widely shared and asked to find their way. One of the most appealing points here is the winding path to the mountain.
Trang An is so beautiful that President Donald Trump also admires its beauty.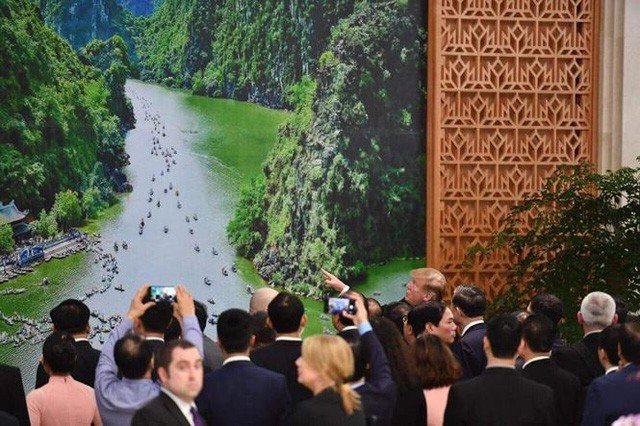 Photo source
Trang An is of global significance as an outstanding humid tropical tower-karst landscape in the final stages of geomorphic evolution. It is composed of a variety of classical karst cones and towers and a network of enclosed depressions connected by an intricate system of subterranean waterways, some of which are navigable by small boats.
Sourced from: Unesco, you can also read more about specific Trang An at this source
Posts on the same topic
If you're less online and don't want to miss curated rewards. Please join my curation trails, Sincere thanks.Follow @haccolong to get minimum 1 follow from @anhvu & daily random upvotes from the My Curation TrailIf you want to earn more rewards with your Steemit account, you can refer to the ways from this post.