Bewitching with the beauty of Cat Ba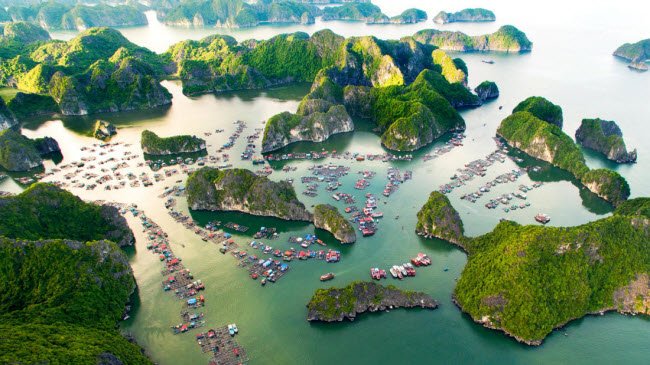 [1]
Cat Ba archipelago belongs to Cat Hai island district, TP. Hai Phong was recognized by UNESCO as a world biosphere reserve in 2004. The archipelago consists of 367 small islands, of which Cat Ba is the most famous tourist island with an area of about 300 km2. Cat Ba is famous for pristine beaches, exploration walking paths, mangroves, limestone mountains, fortresses, caves, ...
In the spring, Cat Ba is like a full-moon girl, mischievous and dreamy with gentle spring rains, passionate aroma from flowers. In the summer, Cat Ba was as lively as an eighteen-year-old girl with beaches full of people and the sea breeze blowing. In the fall, Cat Ba is as beautiful as a beautiful girl in her thirties who are still picky about her husband. The surface of the sea is clear, the sun shining like gold in the mountains, on the Lan Ha bay islands. In winter, Cat Ba becomes loving and gentle with misty misty morning.
There are 2,026 species found in the biosphere reserve including 199 phytoplankton, 89 zooplankton, 75 forms of seaweed, 23 types of mangrove, 160 corals, 475 zoobenthonic organisms, 119 fish, three seagrasses, 142 species of terrestrial fauna and 741 plants. [2]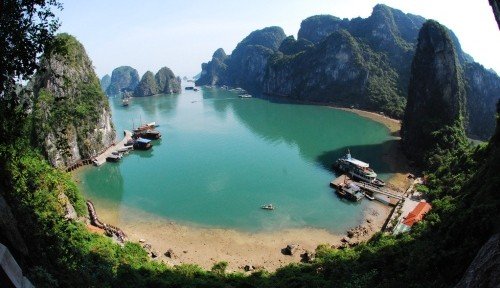 [3]
Coming to Cat Ba, you are also known a land associated with a thousand years of civilization, typical for the coastal communities of Northern Vietnam, where the first Vietnamese people followed the edge of the sea in search of livelihoods and gradually gathering, reuniting through events / history to form the foundations of Cat Ba community today.
Posts on the same topic
☞

If you're less online and don't want to miss curated rewards. Please join my curation trails, Sincere thanks.
☞

Follow @haccolong to get minimum 1 follow from @anhvu & daily random upvotes from the My Curation Trail
☞

If you want to earn more rewards with your Steemit account, you can refer to the ways from this post.


---
Source photo dulichkhatvongviet ↩
---
---