---
Cliff Top Walk
---
It has been a while since we travelled along the coast to visit Beachy Head in East Sussex.
We used to go there a lot when the kids were young so we could cycle in the Severn Sisters Country Park.
This photograph was taken a few years ago so there's a very good chance that the cliff line will look different now. This is beacause the cliffs are mostly composed of chalk so they erode a great deal every winter.
---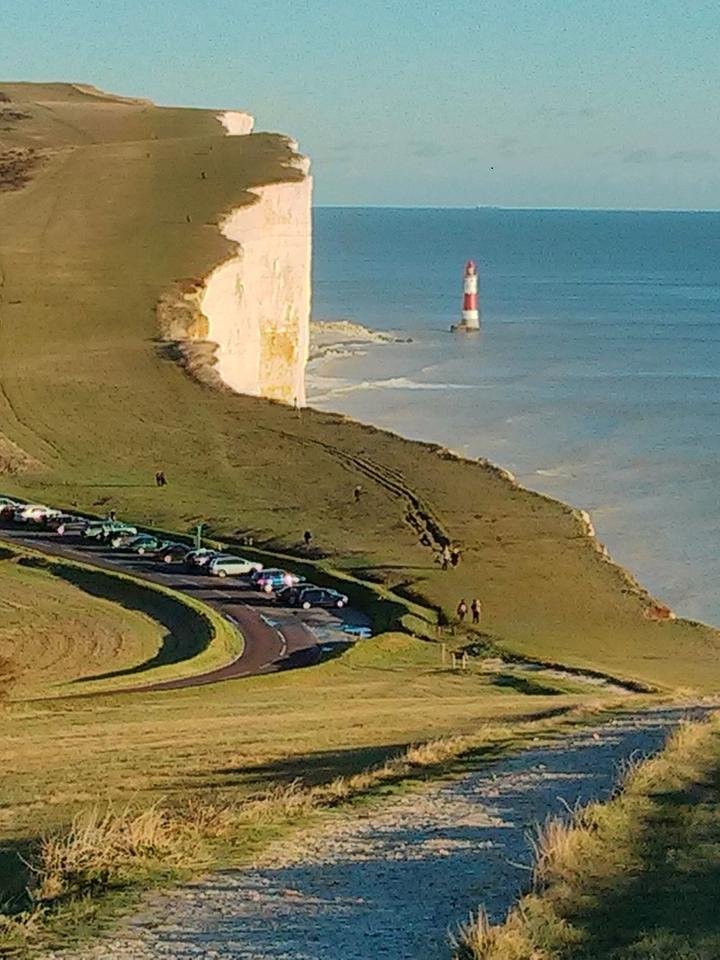 This is my entry into @lightcaptured's daily travel photo contest. Click the link to find out more.
~ ~ ~ ~ ~ ~