It was our first day of arrival in Blankenburg. We were restless to see beautiful places and what happened there before it became part of the state of Saxony-Anhalt.
It was the first time in my life to see coal engine train. It was in the front our way to Blankenburg Harz and we stopped for a few minutes to see the train.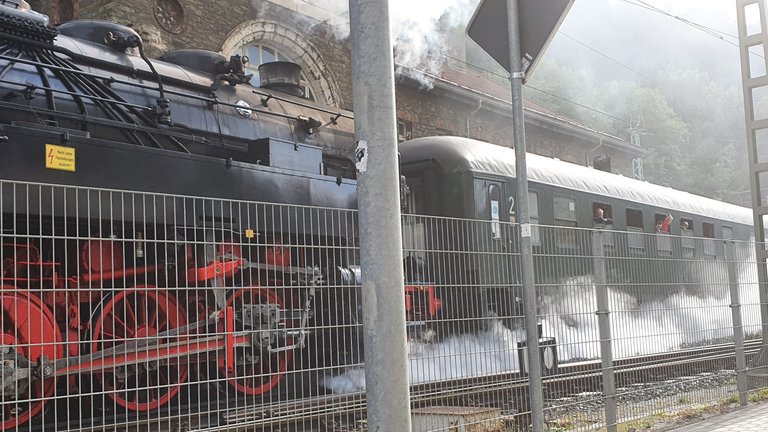 The train station was located near the mountain we visited the second day of our holiday. We also visited the Rathaus which was established long ago. The building was built 1584 and it is close to city centre of the Blankenburg.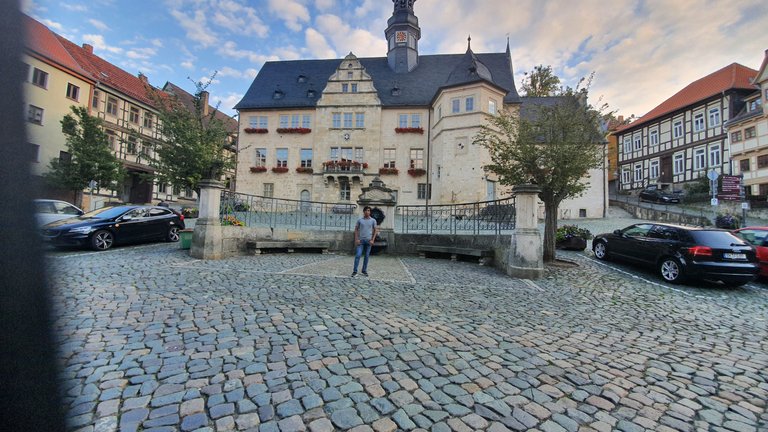 We also went to see a house which was taken by the Communist govt. long ago and our uncle lost his father's house. The house holds the memory of his father's childhood and way of living. Now, nobody lives in it and it is abandoned.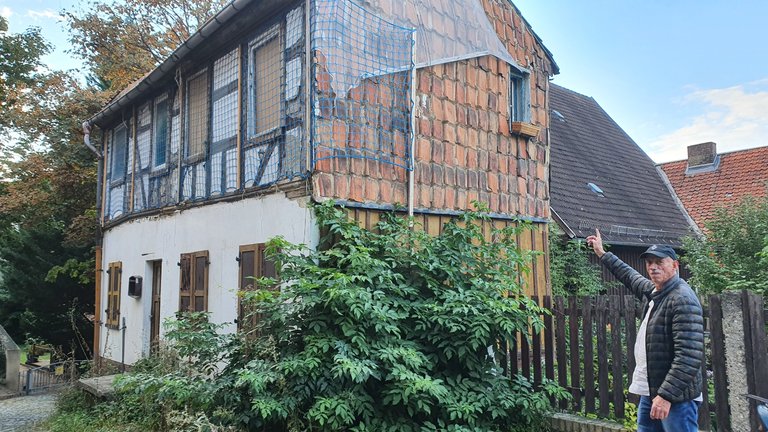 The house was made of wood. In the 1st floor, it was a sleeping room and my uncle's father was living corner of the first floor with a small window. After the marriage of his father, they left Blankenburg and went to Emmerich.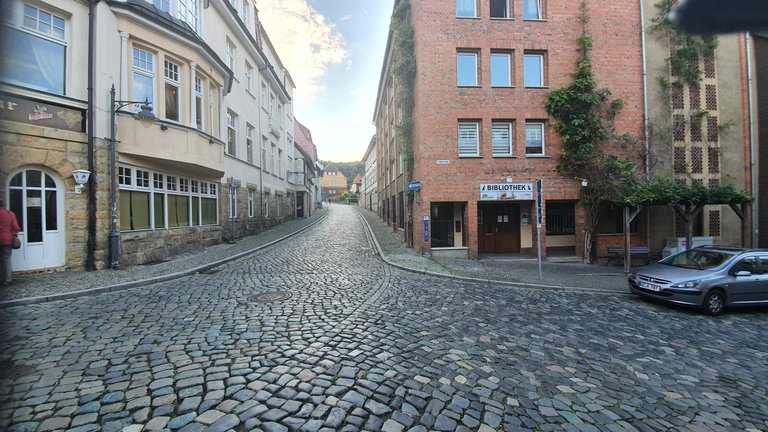 Near the Rathaus, there were not so many people. On Sunday, Almost empty street.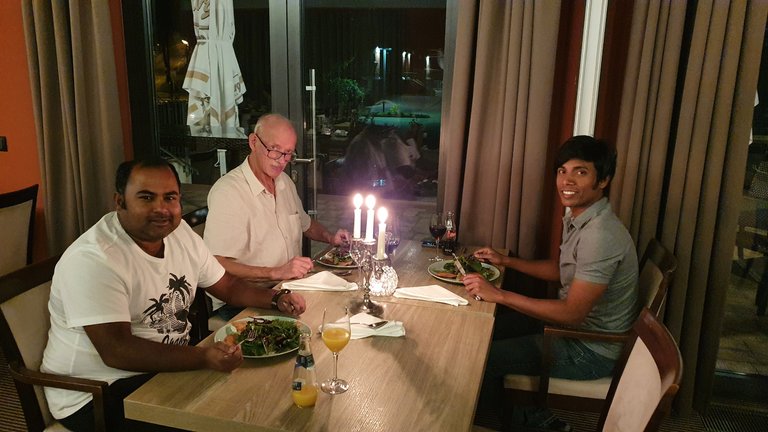 After the long day of travelling and visiting places, we are on the table for dinner. We took our dinner in hotel in the first day. It was very strange for me to see no young generation in the hotel :D. Anyway, the dinner was expensive though. But It was delicious fish with healthy salad.
If you would like to help our kids, join us in Patreon and fundition.
Join Us on fundition
http://bit.ly/2mmQcFB


N.B: By upvoting this post you are supporting me @Azizbd personally, not my charity @SchoolForSDG4
Please contact me @Azizbd for any information https://steem.chat/direct/azizbd .