"The grand old Duke of York, he had 10,000 men. He marched them up to the top of the hill and he marched them down again. When they were up they were up, and when they were down they were down, but when they were only half way up they were neither up nor down"
Strange little nursery rhyme and I assume, like most others of that era, it has some dark gory meaning that's not told to the nursery children singing it out loud... Just a bit of harmless fun I suppose and at the least it may lead to some form of curiosity later on in life(Which, I guess, is what's happened to myself, otherwise I'd not be writing this post...)
So, me and the Mrs have been on another weekend away. This time it was to York for the night, to celebrate her Birthday(Got me some serious boyfriend-points with this present).
As it turned out we didn't make too much of an effort when it came to visiting museums and attractions. What we did do was hide from the rain in various bars and a brilliant restaurant. Nevertheless, we stumbled into the birthplace of Guy Fawkes(one of the few honourable men to have graced parliament).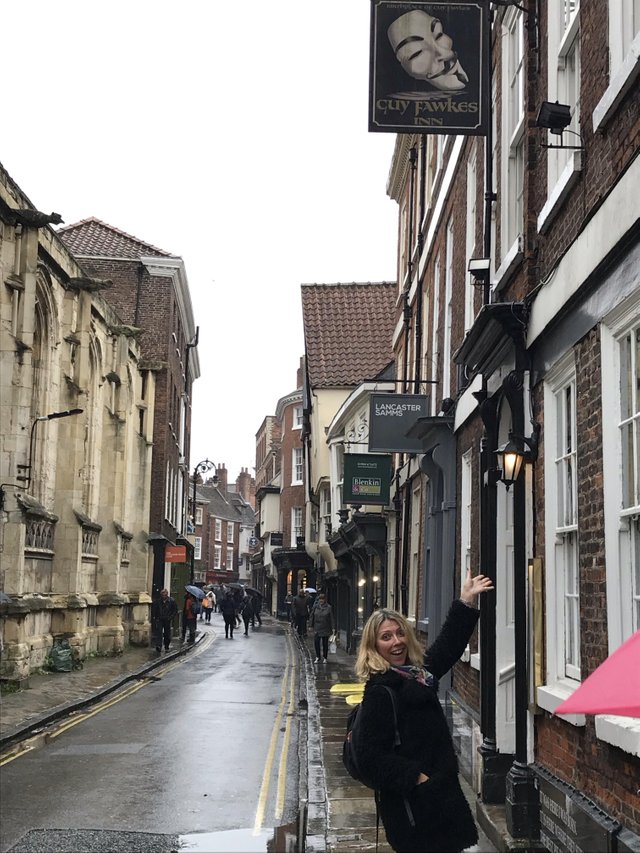 Now the day wasn't just spent drinking and eating(admittedly that was the underlying theme), we did also attempt to nourish our cultural side. This wasn't helped by the fact that Whomever is in charge has seen it fit to force tourist to pay £11 each to visit a blooming cathedral..."sacrilege!" I cried.
Anyways, here are a few pics of the grandiose building, even some from inside(behind the barriers, of course)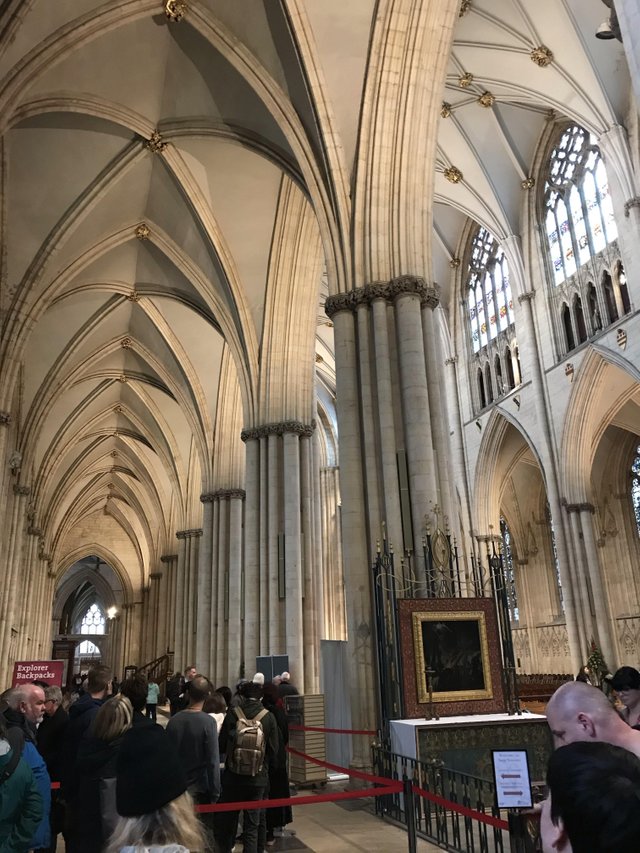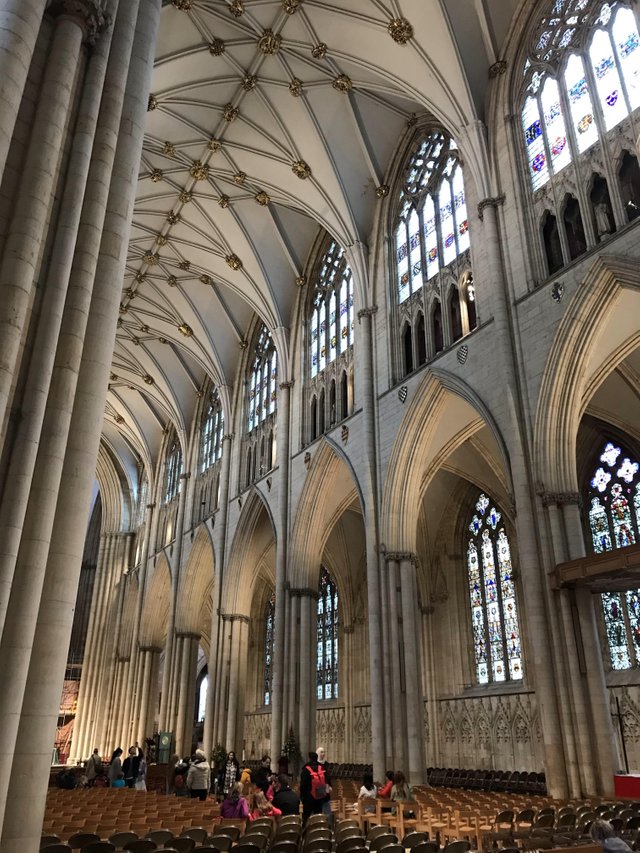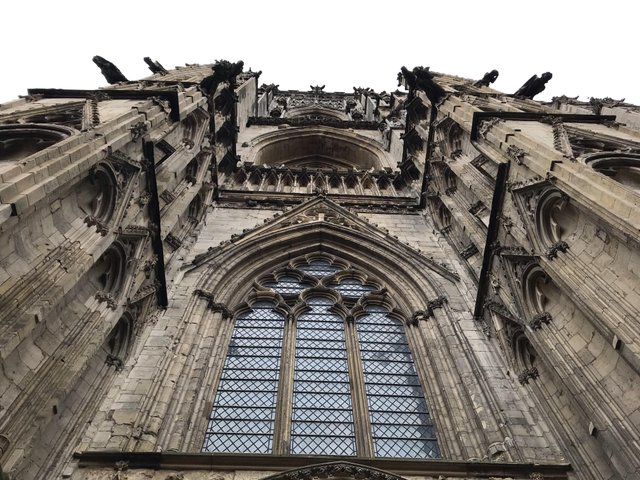 Personally, I think the place looks better at night...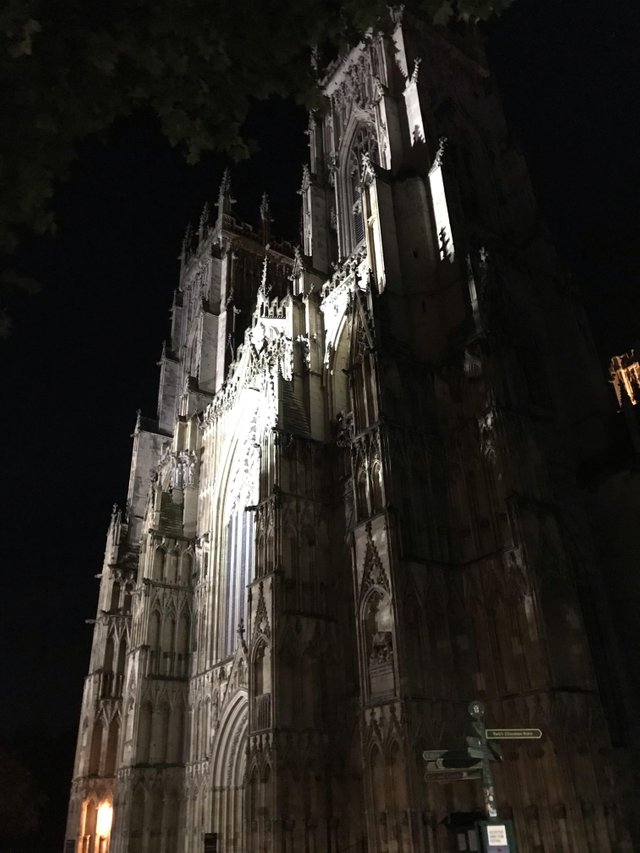 Besides giving White-Jesus £11, there are much better ways to spend your hard earned cash around York...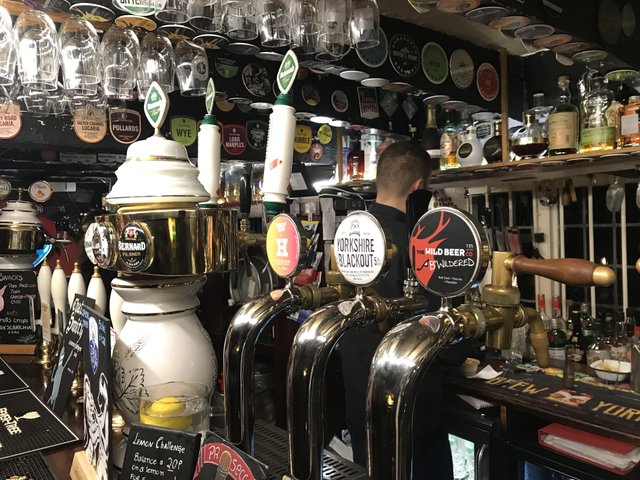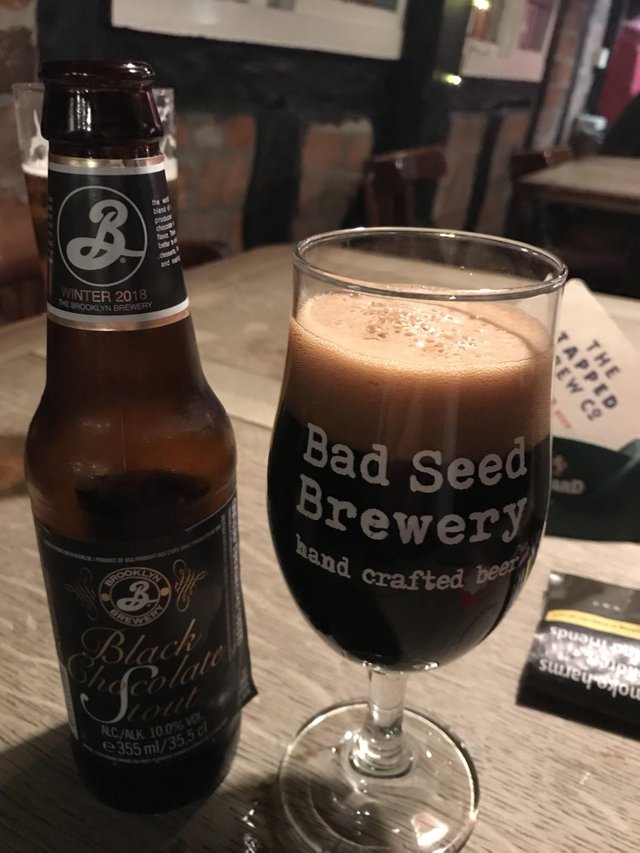 The next day began with a heavy head, but the brisk weather soon took care of that. After a short walk from our hotel, Antonella and I were back in town and ready to do some real sight seeing before we left. As we were on the outskirts of the town center, it seemed only right that we walk along the famous wall that surrounds the city.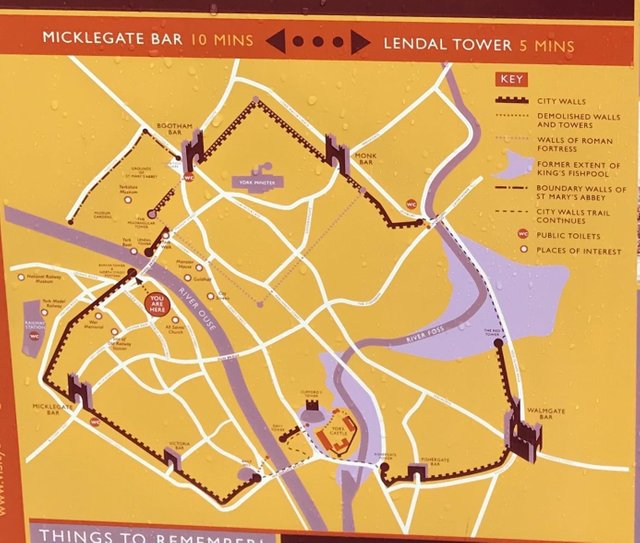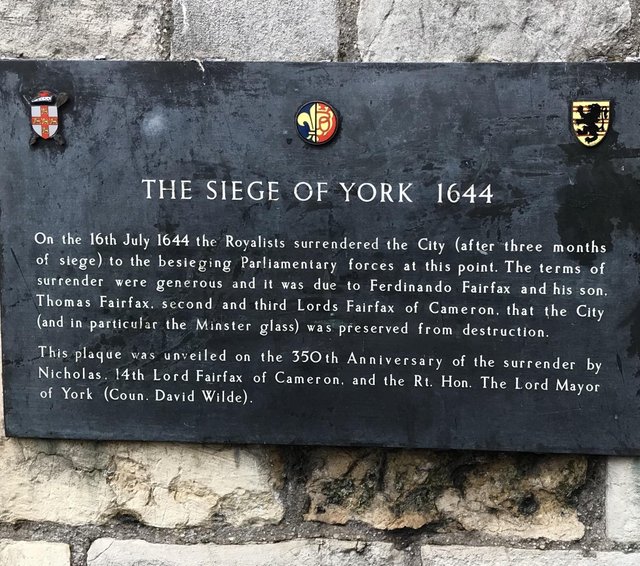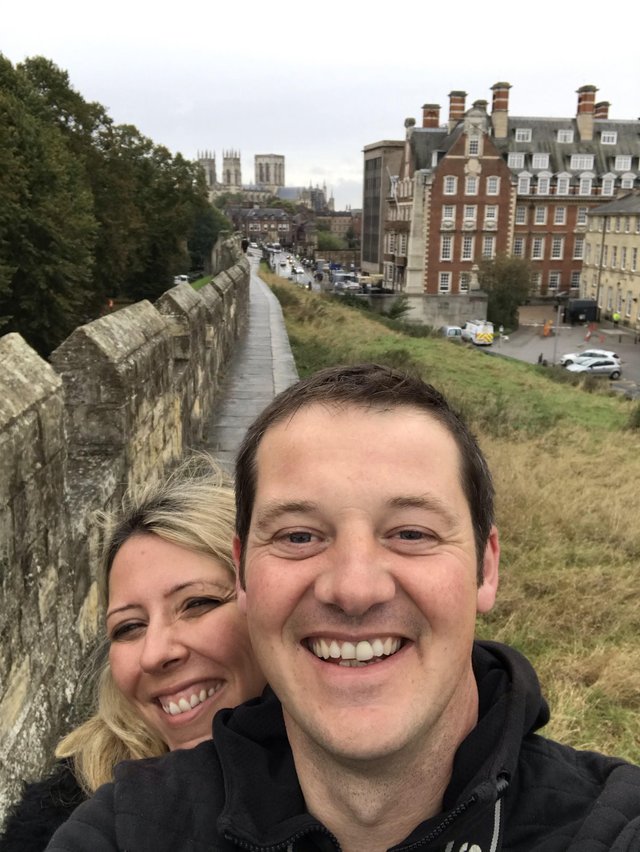 After stepping off the wall we headed into the historic town of York and as expected we were surrounded by curious buildings that take you back in time. Almost everything in York has a story to tell.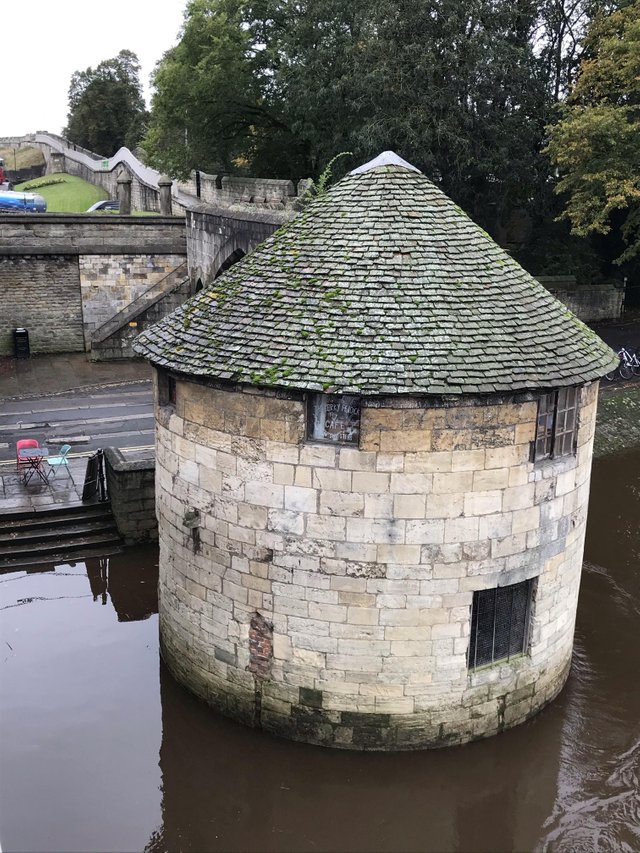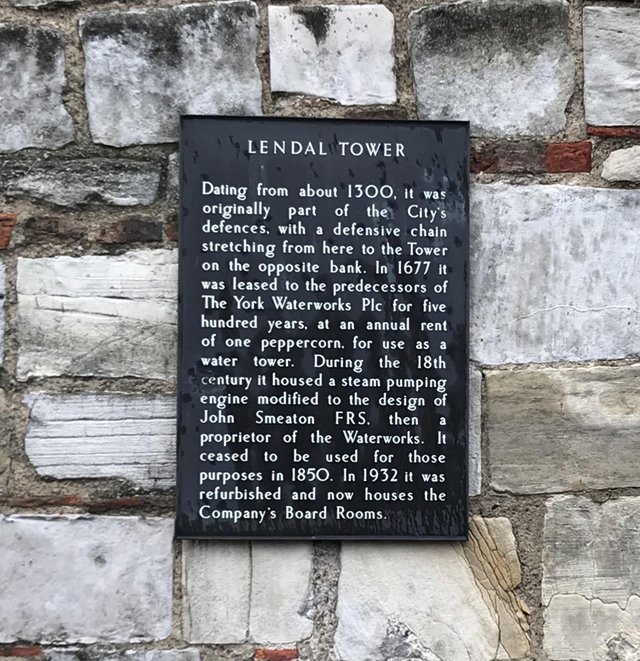 York is also somewhere that has a special character that's found in very few places in the UK. Every building has a unique shape, with twisted walls and uneven floors. It's as if William Shakespeare was the architect and then handed his blueprints over to Willy Wonka.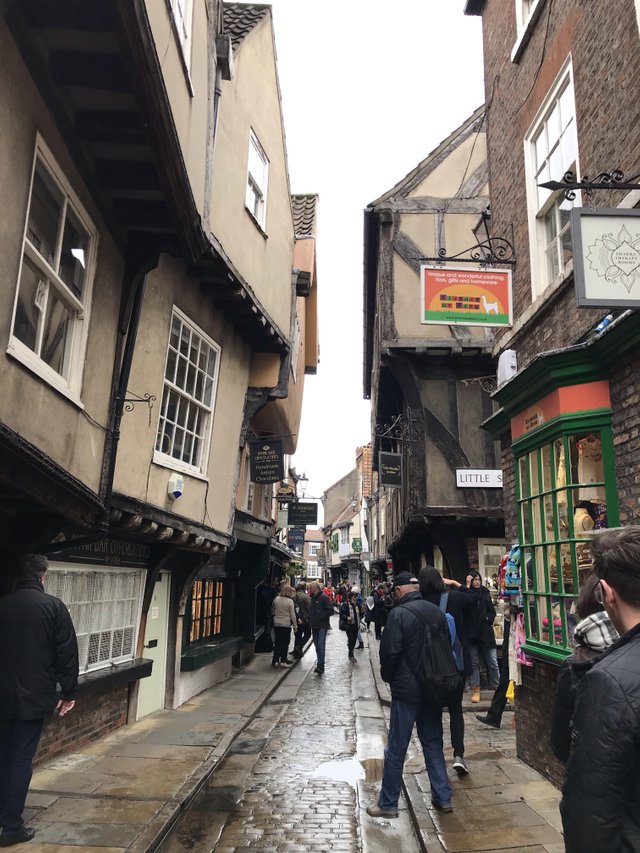 York has an endearing character about it and this is one of the many reasons why I love visiting this beautiful City.