EN
I read an interesting theory about empathy in the past. I took a note so I wouldn't forget it. I wanted to share it with you.
According to the theory, the reason we show that we think and understand the other is that our brain fails to determine the difference between itself and the other.
This theory was proved with the apple peeling man experiment. The video of a man peeling apples is shown to the subjects. As the man peels the apple, he suddenly cuts off his finger. Almost all subjects who watches the video is scared at that moment, but only two out of a hundred do not respond at all. These two subjects undergo a series of psychological tests, and it turns out that they have characteristics seen in sociopaths.
The theory suggests that when subjects accidentally saw the man who had his finger cut off for a moment, their brains had difficulty perceiving that they were different people with the one who was cut off. As a result, he claims that the concept of empathy also emerged from here. In other words, in normal people, their brains make a mistake at this point. In sociopaths, this mechanism works flawlessly because sociopaths never care about the comfort, happiness or sadness of people other than themselves.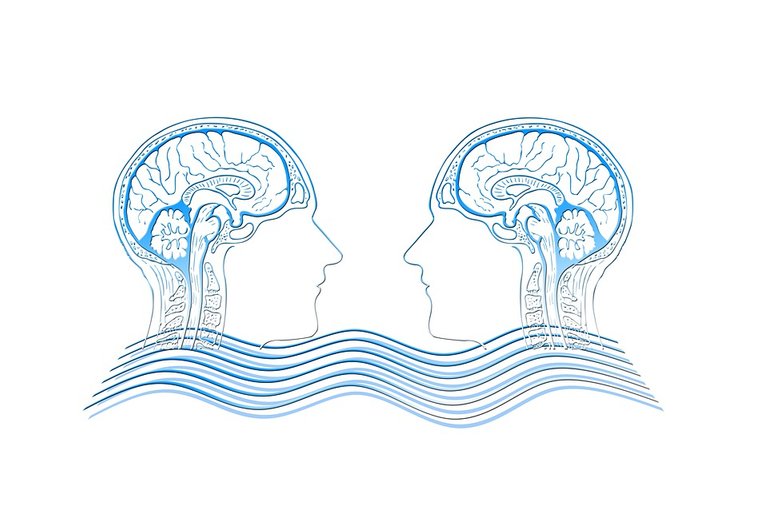 TR
Ne zaman olduğunu hatırlamıyorum ancak geçmişte empatiyle ilgili ilginç bir teori okumuştum. Unutmamak için not almıştım ve bu notu sizinle de paylaşmak istiyorum. Teoride, karşımızdakini düşündüğümüzü, onu anladığımızı göstermemizin sebebi beynimizin kendisiyle karşısındaki arasındaki farkı belirlemede başarısız oluşudur deniyordu.
Bu teoriyi de elma soyan adam deneyi ile kanıtlama yoluna gidilmiş. Elma soyan bir adam videosu deneklere izletiliyor. Adam elmayı soyarken birden parmağını kesiyor. Videoyu izleyen neredeyse tüm denekler kesme anında irkiliyor ancak yüz kişiden sadece ikisi hiç tepki vermiyorlar. Bu iki denek bir dizi psikolojik teste giriyor ve sosyopatlarda görülen karakteristik özellikleri taşıdıkları ortaya çıkıyor.
Empati yorumunda bulunan kişi deneklerin eli kesilen adamı gördüklerinde bir an için beyinlerinin eli kesilenle kendilerinin farklı kişiler olduklarını algılamakta zorluk çektiğini ve empati kavramının da buradan ortaya çıktığını iddia ediyor. Yani normal insanlarda beyinleri bu noktada hata yapıyor. Sosyopatlarda ise bu mekanizma kusursuz çalışıyor çünkü sosyopatlar asla kendilerinden başka insanların rahatına, mutluluğuna ya da üzüntüsüne aldırmıyorlar.
---
Image Resources
Image 1 - Pixabay.com
Image 2 - Pixabay.com