Wondering if any of the toy collectors on Steem are planning on going to the Chicago Toy Show at the end of October. It's one of the largest toy shows in the Country and people fly in from all around the world. I have customers that come to my booth show after show from the UK, Japan, Canada, and multiple European Countries. It's pretty cool seeing these die hard collectors keep coming back not only to the show, but to my booth.
If you haven't ever heard about this show here is their website: http://chicagotoyshow.com/index.html
This show has vendors that bring toys of every era from antique cast iron toys and antique dolls up to modern toys. Best part is the vendors make a serious effort to bring hard to find items to this show as we all know that serious buyers looking for those "unicorns" will be at the show. If you are even remotely close to the Chicagoland area and have any interest in toy collecting this show is worth the drive!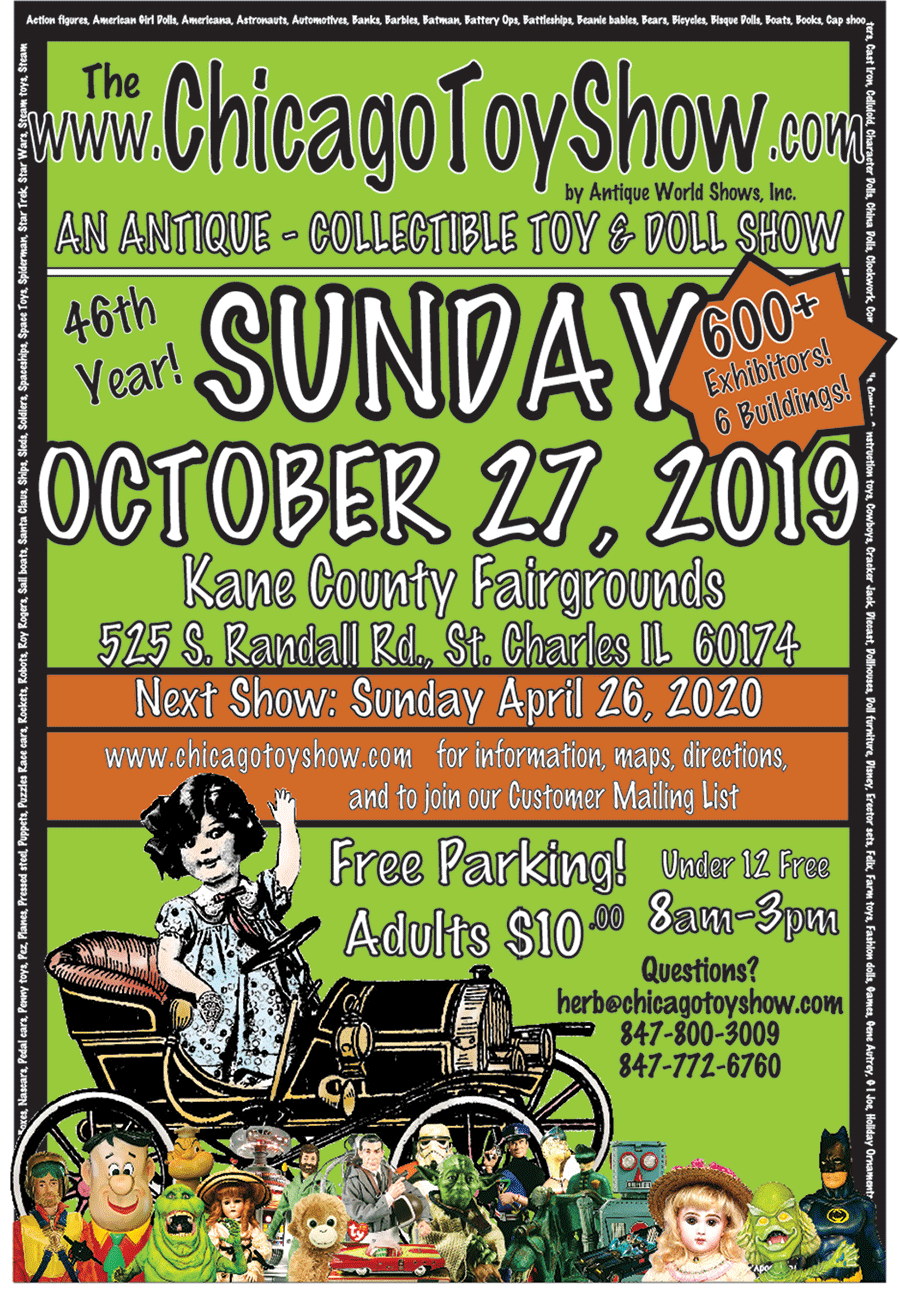 Wondering if any Steemians are planning to come to this show and if so I'd love to meet you while your there and I'd be willing to accept STEEM for payment.