The Simpsons: A Toy Story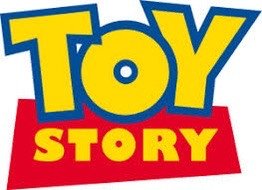 I've said it once and I'll say it again. One of my favorite aspects of having my shop Conquest Comics, is the opportunities it presents to us in buying collections. Toys, Pops, statues, comics...it's helped build up our inventory without having to leave the shop or break the bank (most times). Usually I'll post the awesome Pop collection or even the comic lots, but one area I do not talk about here often enough is the loose action figures.
We do pretty kickass business regarding these. Our selection while tedious to dig though, is also unmatched anywhere I have ever been. We have 3 bins that contain a combined 2000 plus various action figures from a plethora of lines. I bag em up individually, price em up, and folks will spend hours combing the bins for gems.
When we buy these toys off of folks, we are honest about it. We don't pay much. That's because they walk into our shop on the regular. We currently have 5 of those extremely large Rubbermaid bins in the back filled to the brim that need to make their way up front. I'm slowly getting to those over time. So for now, any time we buy a loose toy collection, I add it in the bins and tackle it immediately. So I don't end up with a 6th tub waiting to be attacked.
Enter...The Simpsons. Surprisingly we didn't have a bunch of these. Tons of Star Wars, Marvel, DC, Spawn, GI Joe, Transformers, Horror, and other random lines...but very little Simpsons figures in the bins. Until yesterday when a gentleman brought in a bin filled with 78 loose figs and 15 loose play sets from the popular Playmates line of the 90's and 2000's.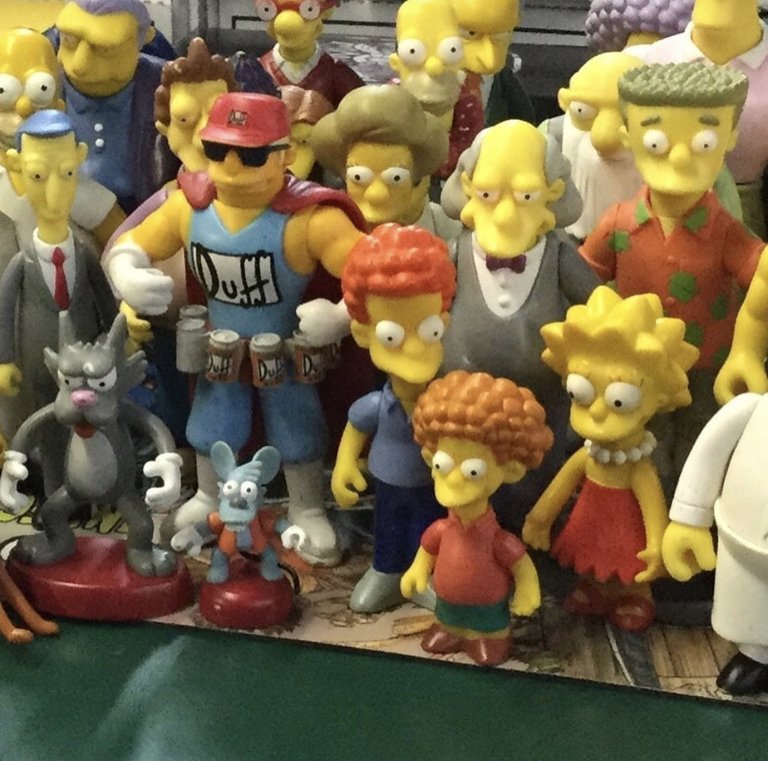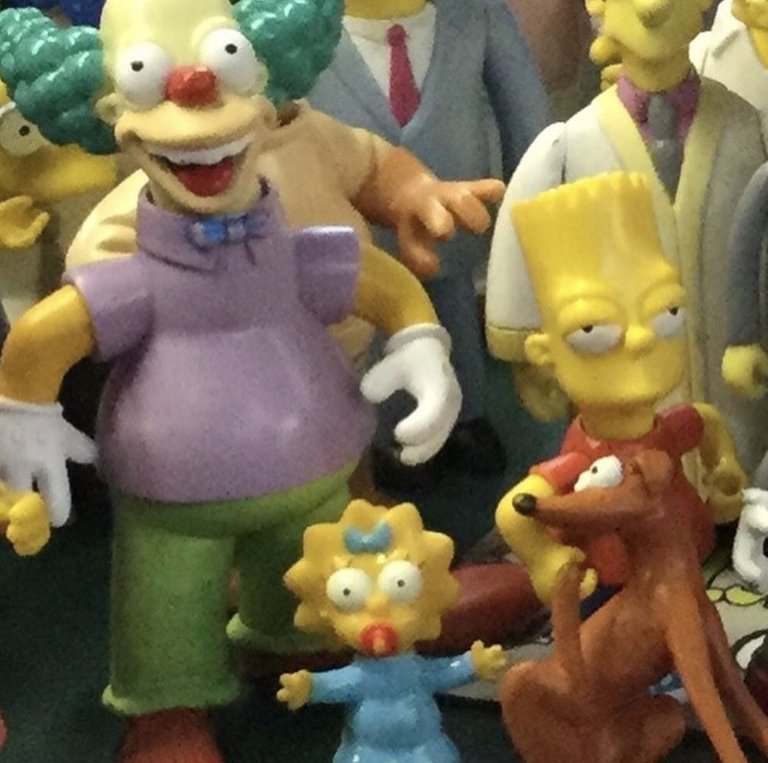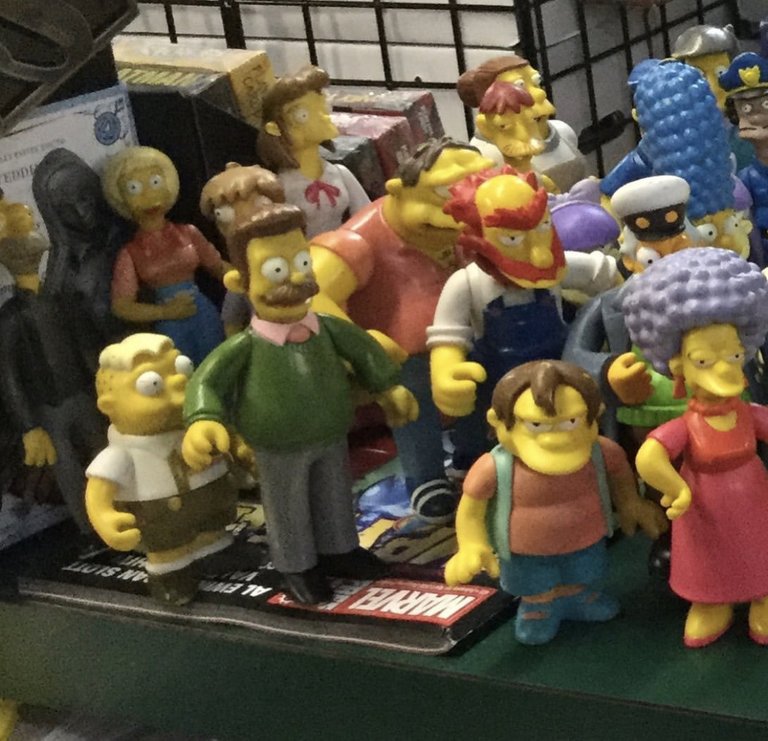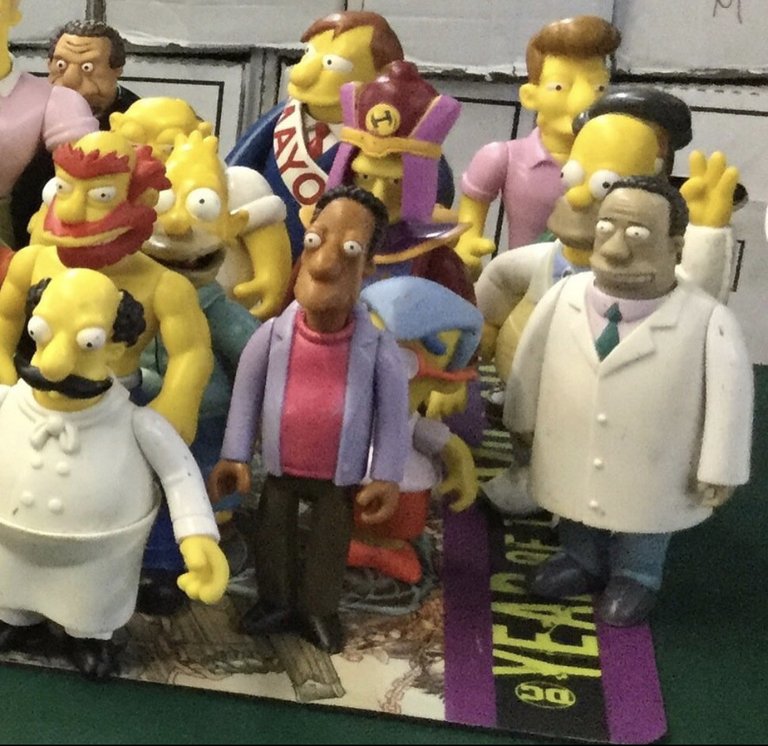 There were also about 14 other random figures included. Some Aliens and Predator crap, a few Marvel Legends. Nothing big but solid pieces that move for $10-$12 a piece in the bins. After some haggling, we came to the purdy number of $50 smackers. He ended up spending $15 of it on a couple comics immediately so for the ease of things, let's go with $35 bucks.
I'm not even going to research these individually. I'm just popping them in the bin at $5 bucks a piece. At that price it'll be around $390 bucks. Add on the other randoms that will fetch tasty $10 dollar bills and it'll easily bring us over $500 bucks for this minimal $35 (or $50) dollar investment...while bringing something new to the bins that will go fairly quickly. People love the Simpsons.
As for the Playsets...that's the part I'm least excited about. Loose vehicles and playsets are always a chore to display. I think I might leave em in the back in a box fir a bit. As we trickle out of the loose Simpsons figures, I'll try and up sell the playsets to anyone buying the regular figures. I'll give em a hell of a deal too if they want em. If no dice...I'll throw em on eBay and take whatever they fetch.
These fuckers were dirty though. My business partner spent an hour or so polishing em with rubbing alcohol to get off as many as the scuffs and scrapes as possible. See?!?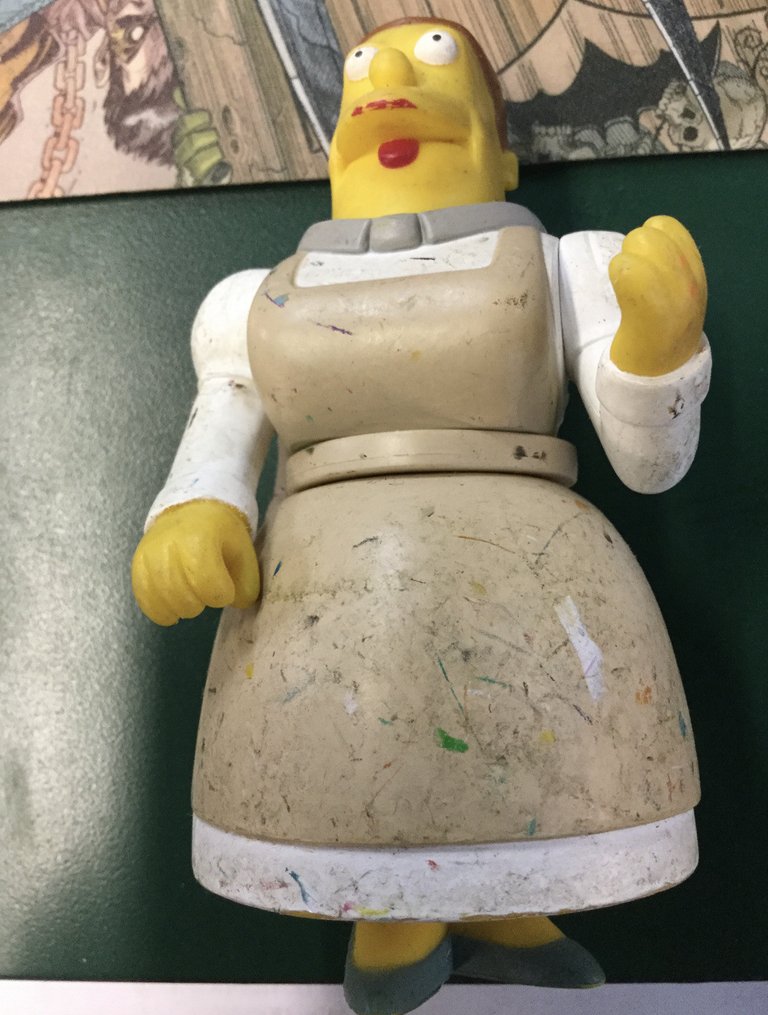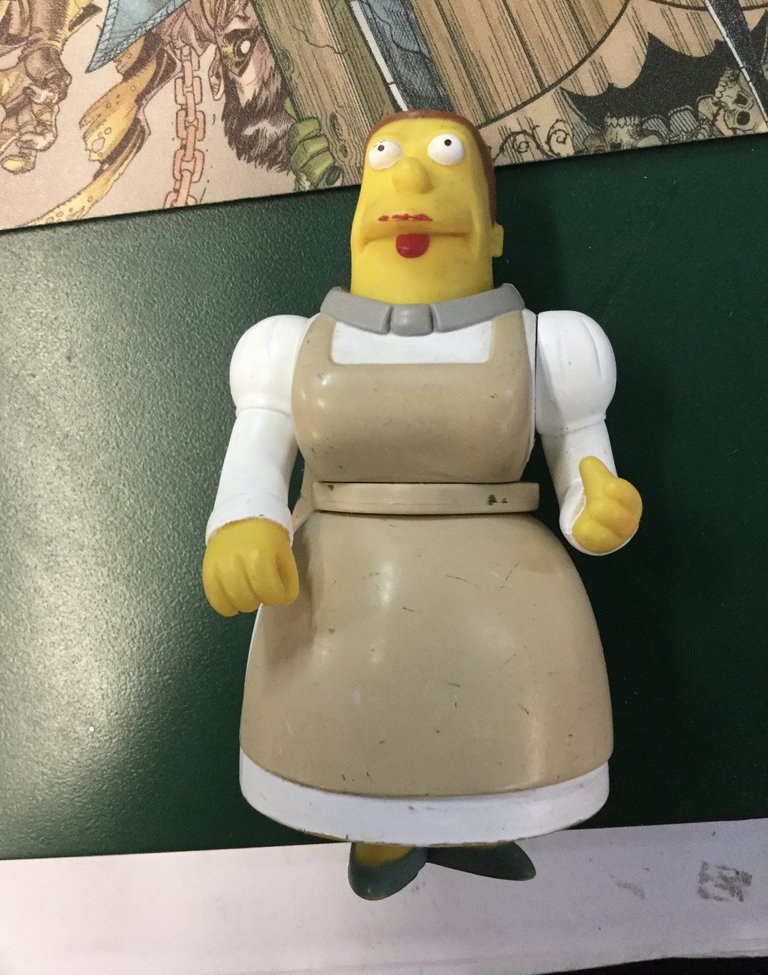 All in all, a good buy that I'm happy with!!!
Thanks for popping in!
Blewitt
---
---