The past week my girl and I went to Negril, Jamaica to relax and meet with some of the ReggaeSteem crew. Returning from the tropics to half a foot of snow was a little bit of a shocker but we got a much-needed break from the Canadian winter. This post is just a general, quick overview of my initial thoughts before they get lost in fantasy.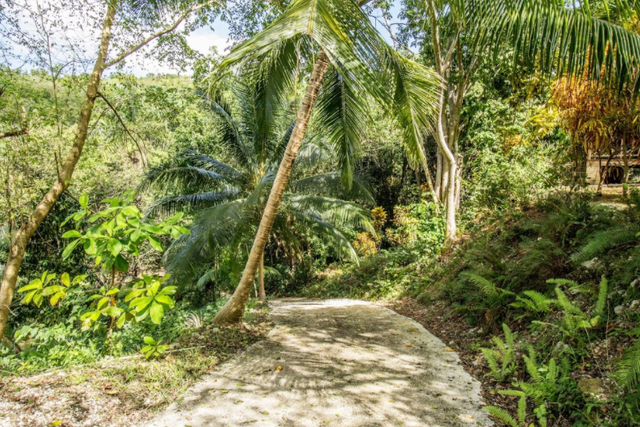 Entrance to Raha's Retreat; Westmoreland, Jamaica
When people think of Jamaica, they think of the Caribbean sea, beaches, drinks, ganja, sunshine, food, lush greenery, culture, among various other things. The picture above is a fairly typical inland scene, although it's on a beautiful property we visited called Raha's Retreat.
On this trip we did so much in a limited time, visiting 3 or 4 places per day and talking a lot of Crypto business. In the mornings we would take walks on the beach, swim, and snorkel, then once it got hot, I would meet up with @donald.porter and @miyard to see various properties, hang out, eat and discuss business. Sometimes we would return to the hotel just before dark to have a romantic meal or we'd discuss business into the late evening.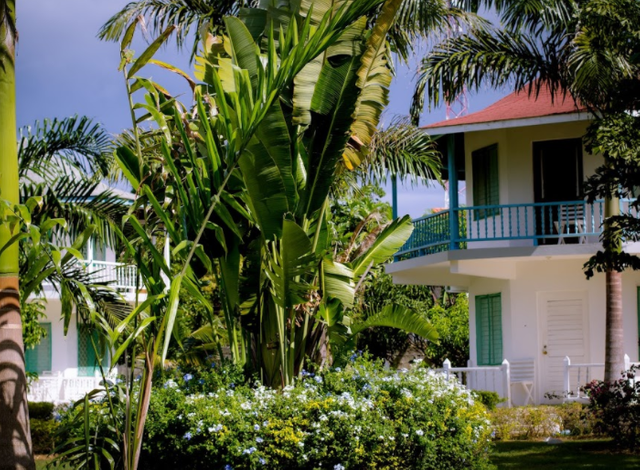 An Inn which is Perfect for Long Stays
Everything you think about Jamaica is true except for the bad things. We would walk along the beach at night without much worry, Negril is not at all dangerous. All-day, vendors would ask us to buy things, but if you say "I'm good" or "I Don't Smoke" they will quickly leave you alone. The tap water is drinkable and better tasting than Toronto's water, the beach is clean and the weather is perfect. The best part was the food (more posts to come about that!)
A few stereotypes are true. Yes, Marijuana is everywhere, you will smell it, you will be offered to buy it and its powerful stuff. The people are friendly, will always take the time to talk to you, if you don't like people, Jamaica isn't for you. The food is fresh and often spicy-if you're in a rush just grab a pattie-the restaurant service can be slow but is well worth the wait! Everything is really relaxed and be wary when someone says "it's just a quick stop."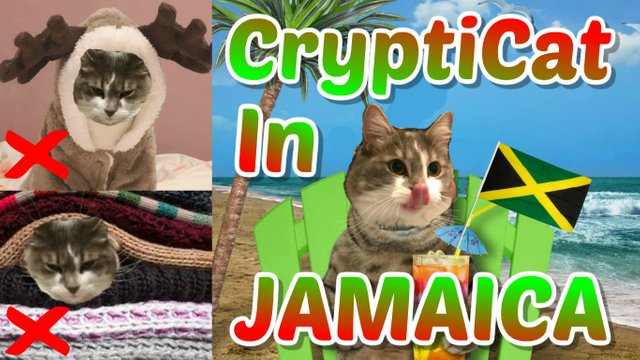 Iimage courtesy of @whatsthatcryptom
As for the business side of things, it was an honor to be the first JAHM tourist. To be fair, I only used JAHM twice; here and at the @iriegiftshop but https://www.reggaesteem.com/ did bring us to Jamaica and things are really moving along. The team has a few locations already accepting JAHM rewards, they can take your JAHM and book hotels, drivers and arrange day trips for you. The point is I can attest that JAHM works and the team is working hard. I am not worried that they will cease operations and from what I see, this has more potential than any other tribe on Steem. @donald.porter and @miyard are well connected to the local community and the Island of Jamaica at large.
We went to a few meetings where various business owners expressed great interest in blockchain technology and tourism. One lady we met was in her 90s and owns a convention centre (and heads a big family), another one is connected to Rotary International so believe me when I say this, things are coming. If you can explain the benefits of the Steem blockchain to senior citizens, you can explain it to anyone. There were lots of young artists and workers also interested in ReggaeSteem adoption.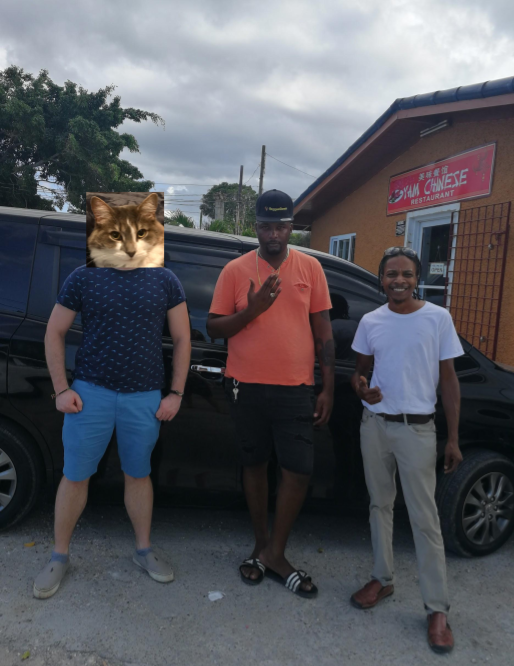 With @stinezent and @donald.porter
You can see the Genius behind Stinez Entertainment rocking the ReggaeSteem hat with Donald and I. He produces music videos and was very busy all week bringing in people for various projects. Expect as just as much on the Music side of things as the tourism aspect of ReggaeSteem. I had a great time meeting everyone and managed to really enjoy Jamaica. We will be back in Negril later this year for sure, maybe even a couple of times :D
---
Posted via ReggaeSteem | Reggae Culture Rewarded