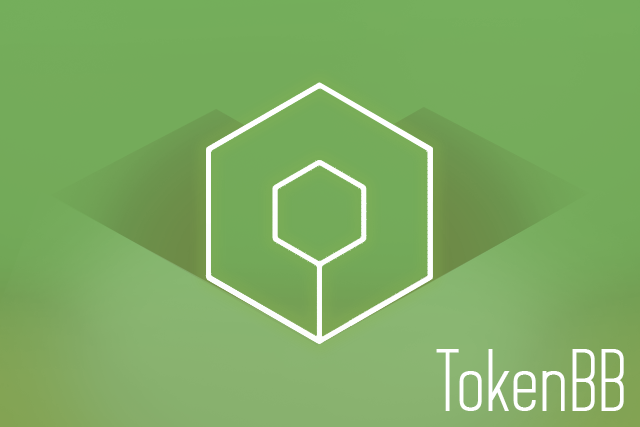 En los últimos meses, hemos trabajado duro para que nuestros foros TokenBBB sean totalmente móviles. Ahora, estamos orgullosos de anunciar que finalmente llegamos a esa etapa!
Nuestros objetivos eran hacer que la interfaz fuera fácil de usar, visualmente atractiva y accesible.
Con un simple toque en el menú de hamburguesas en la esquina superior derecha, puede abrir el menú de usuario para ver su poder de voto y créditos de recursos, cambiar de cuenta, cerrar sesión o iniciar sesión.
Como en todos nuestros servicios, ofrecemos un SSO que funciona sin problemas con cualquier método que usted elija.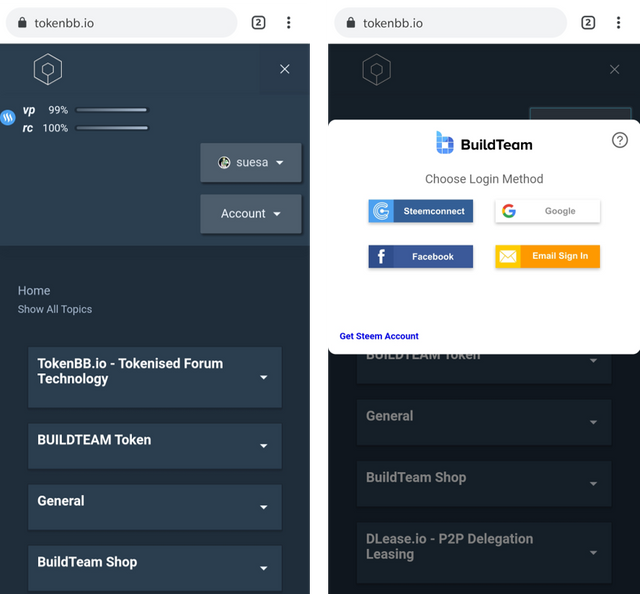 Los temas y categorías están en formato de tarjeta y pueden abrirse y contraerse, por lo que es fácil desplazarse por ellos y descubrir lo que se está discutiendo.
Encontramos brevemente un error de desplazamiento en iOS, pero @roelandp nos ayudó a resolverlo. Queremos agradecerle su ayuda!
El desplazamiento ahora funciona sin problemas tanto en teléfonos Android como iOS, pero si aún así tiene problemas, por favor háganoslo saber.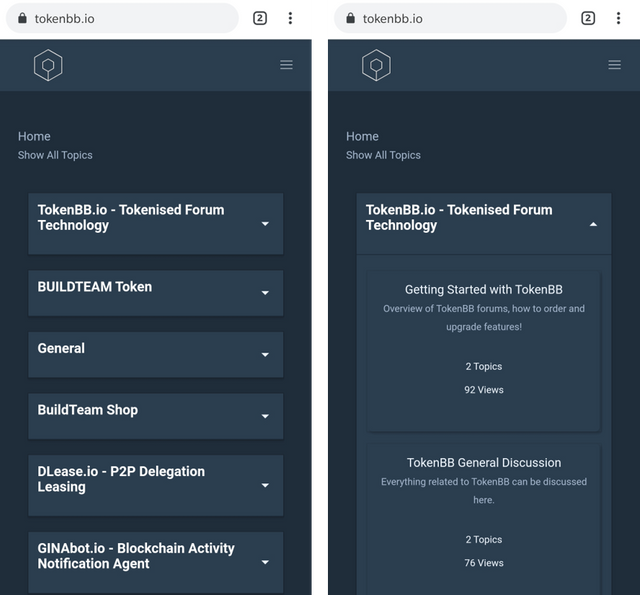 Cuando quiera añadir un tema o escribir un comentario, puede hacerlo fácilmente gracias al editor integrado que ofrece un formato de reducción del precio mediante botones y una vista previa de su texto.
¿Quieres subir una imagen? No hay problema! Nuestro cargador de imágenes lo hace posible sin que tenga que utilizar un sitio web de terceros.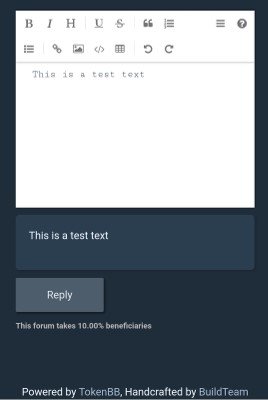 Un buen producto es aquel que se mejora constantemente, por lo que puede esperar características y mejoras adicionales con el tiempo.
Por ahora, esperamos que disfrute de la posibilidad de usar TokenBB en su teléfono. Déjanos saber lo que piensas
---
---

| Visite nuestro sitio web para más información! | Suscríbase a nuestro Canal de YouTube |
| --- | --- |
| | |
Configúrelo hoy y contribuya a construir un mañana mejor!


¿Quieres una forma más fácil? Utilice nuestro SteemConnect proxy link!




Únase a nuestro Chat de Discordia

Obtenga apoyo y conéctese con nosotros y con otros fans de BuildTeam!



---
---
Disclaimer: This is a commissioned Spanish translation post authored by @lanzjoseg. Although this content has been checked with Google Translate, we cannot confirm it is 100% accurate, please feel free to verify against our original Steem post in English.
Descargo de responsabilidad: Esta es una publicación en español responsable de la traducción escrita por @lanzjoseg. A pesar de que este contenido ha sido verificado con Google Translate, no podemos confirmar que sea 100% preciso, no dude en verificar nuestra publicación original de Steem en inglés.