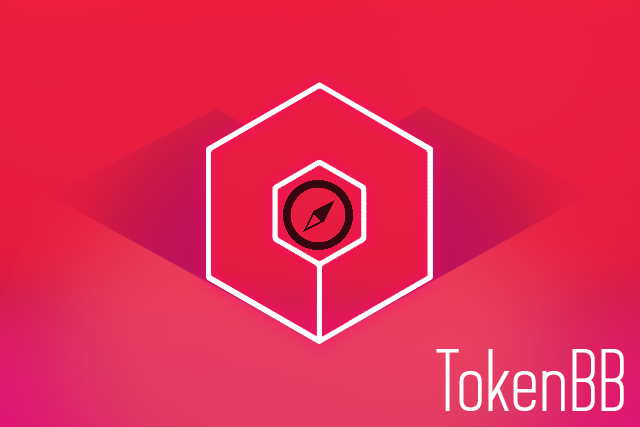 TokenBB es el hogar de muchos foros increíbles basados en Steem, pero hasta ahora, no era tan fácil encontrar uno específico si no sabías dónde buscar.
¡Para hacer que la comunidad y el descubrimiento de contenido ** sean más fáciles para todos, hemos desarrollado un ** explorador de foros que le permite ver una lista de todos los foros públicos de TokenBB!
En la esquina superior derecha de cada foro TokenBB puede encontrar un símbolo de brújula.

Cuando haces clic en él, te lleva a la lista de foros.
Puede ver el nombre y la descripción del foro, junto con la cantidad de temas y vistas. ¡Es posible ordenar por cualquiera de estos tres parámetros!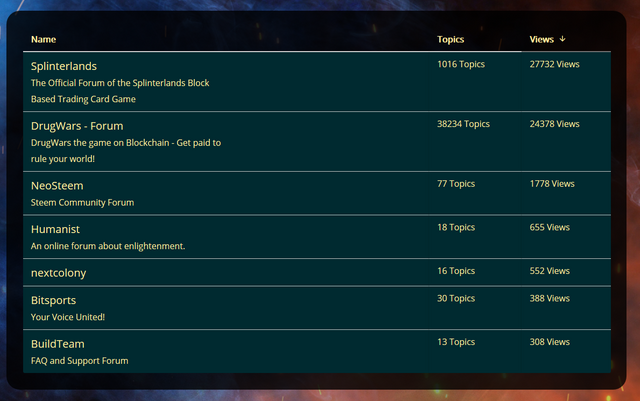 Si es el propietario de un foro TokenBB y desea tenerlo visible públicamente, debe iniciar sesión en su cuenta en el foro.
Haga clic en Configuración del foro en el menú desplegable.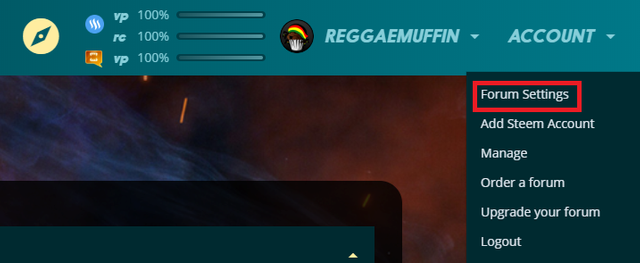 Ahora puede ajustar el nombre del foro, su descripción y si es reconocible o no. De manera predeterminada, los foros nuevos no se pueden descubrir hasta que se marca esa casilla.
Entonces, si desea atraer nuevos usuarios a su comunidad, ¡es inteligente cambiar esa configuración ahora!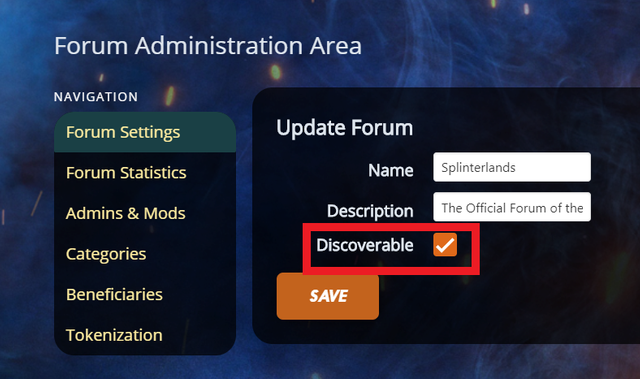 ¿Alguna pregunta? Sugerencias? ¡No dudes en contactar en los comentarios!
---
---

| Visite nuestro sitio web para más información! | Suscríbase a nuestro Canal de YouTube |
| --- | --- |
| | |
Configúrelo hoy y contribuya a construir un mañana mejor!


¿Quieres una forma más fácil? Utilice nuestro SteemConnect proxy link
Únase a nuestro Chat de Discordia
Obtenga apoyo y conéctese con nosotros y con otros fans de BuildTeam!



---
Descargo de responsabilidad: Este es un puesto de pago de suscripción de @steemvoter. Gracias a los clientes de Steemvoter por permitirnos utilizar sus cuentas de Steemvoter para votar a favor de este puesto en virtud de su suscripción gratuita al servicio de automatización de la curaduría de Steemvoter.com. @steemvoter es orgullosamente una filial de @buildteam y un proyecto hermano de @dlease, @tokenbb, @ginabot, @steemsports y @minnowbooster..
---
Disclaimer: This is a commissioned Spanish translation post authored by @lanzjoseg. Although this content has been checked with Google Translate, we cannot confirm it is 100% accurate, please feel free to verify against our original Steem post in English.
Descargo de responsabilidad: Esta es una publicación en español responsable de la traducción escrita por @lanzjoseg. A pesar de que este contenido ha sido verificado con Google Translate, no podemos confirmar que sea 100% preciso, no dude en verificar nuestra publicación original de Steem en inglés.
Declaración de Beneficiario: 20% @null BURNPOST! 20% al fondo de la propuesta de @steem.dao.