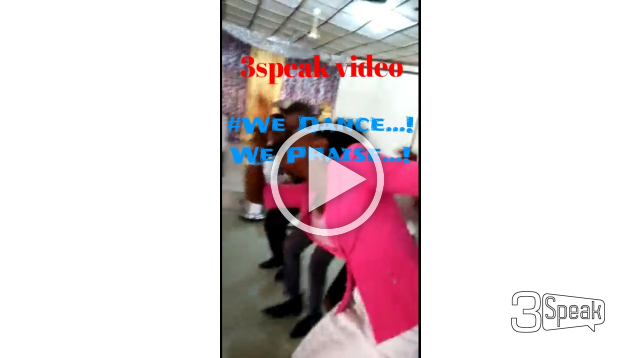 ---
We couldn't offer more to God
We have neither silver nor gold to give to him
But our songs of praise, our dance, our worship
This is the way we dance
This is how we dance
This is how we praise our God
This is just how to tell him, father thank you
We didn't deserve it yet you did it
He did it for you and I
He did it for us
We have every reason to celebrate
We have every cause to say father thank you for you are just too much
At a point were we deserved nothing, your blood spoke for us.
Your grace found us
For this cause, this same reason, we couldn't do more, we couldn't offer more
Than just to say thank you.!
Father receive our praise..!
Receive our dance offering..!
Receive our voices..!
Receive our bodies..!
For you alone deserves it..!
Thank you Jesus..!
Thank you Lord..!
We worship and adore your name
Be thou lifted up
Be thou highly exalted..!
In Jesus holy name. Amen!
---
▶️ 3Speak