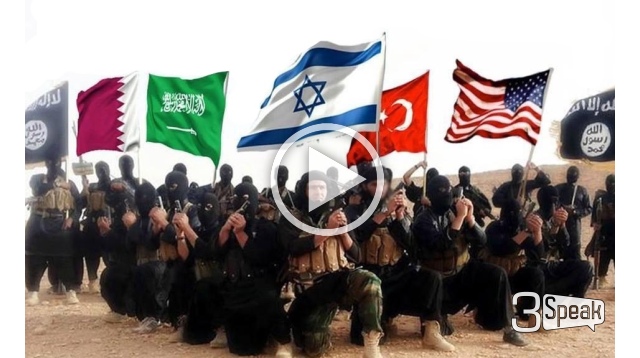 ---
The US government armed Osama Bin Laden; it armed Saddam Hussain with chemical weapons to be used against Iran in 1980; it armed the very groups that later became ISIS. Yet we are sold an entirely different yarn by the US government and its lap dog MSM. Today I have invited James Corbett on the show to very clearly, and once and for all, demonstrate who is actually responsible for the creation and the rise of ISIS.
James Corbett's Links:
https://www.corbettreport.com/
https://www.youtube.com/user/corbettreport
https://steemit.com/@corbettreport


James Corbett Interview - "Why Big Oil Conquered The World"


James Corbett Interview - Social Engineering & The American Mind

4 Ways the Crime Lab Can Frame You
https://www.corbettreport.com/crimelab/
#isCIAis #alQaeda #USForeignPolicy
"Copyright Disclaimer Under Section 107 of the Copyright Act 1976, allowance is made for "fair use" for purposes such as criticism, comment, news reporting, teaching, scholarship, and research. Fair use is a use permitted by copyright statute that might otherwise be infringing. Non-profit, educational or personal use tips the balance in favor of fair use."
---
▶️ 3Speak