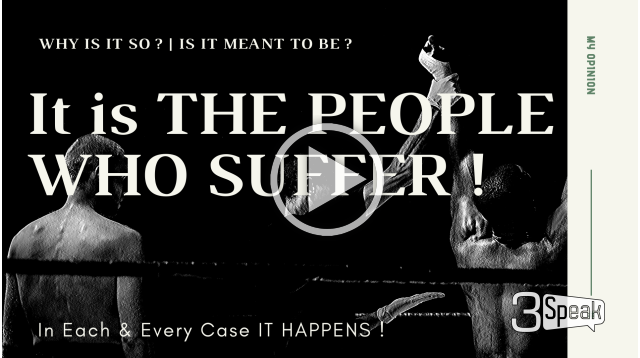 ---
Hey Guys,
I'm back here with another video for you guys and this is gonna be an interesting one :) Well in almost every scenario it is seen that the citizens of the globe are facing issues whenever any incident takes place some where.
Like just recently because of the tensions among US and Iran the entire world has now placed certain restrictions, many warnings and much more stuff which has just made people suffer !
IS IT MEANT TO BE ?
WHAT's THE ALTERNATIVE ?
DO Lemme Know Below Your Thoughts :)
Please SHARE This video if you found this interesting :)
I'll be back with another video soon :)
@STeemer-sayu907
---
▶️ 3Speak