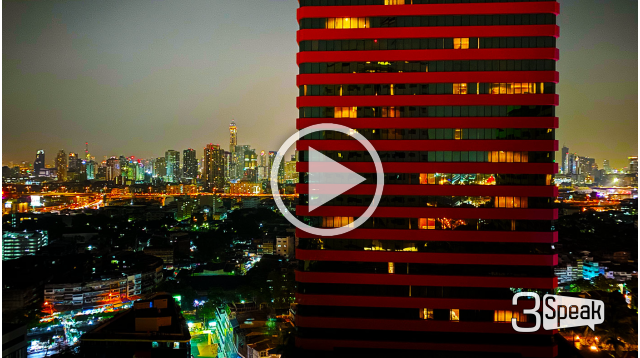 ---
SteemFest ended a few days ago, and I'm finally getting around to posting about our ARRIVAL, haha.
Well...for anyone who's been following me, you know that my family and I actually arrived days in advance to explore other parts of Thailand. However, this is where all my Road To SteemFest posts finally conclude with an arrival in Bangkok where we check into the Prince Palace Hotel and become officially registered attendees of the event!
It was very cool to meet so many new and interesting Steemians on the opening night!
We flew from Phuket to Bangkok. Upon arrival at the Prince Palace, we met our first Steemian face-to-face near the check-in counter. @iguazi123 (who is working on the Wherein project for users in China) was so welcoming and eager to help us figure out where to go next. I had the opportunity to talk with him on several occasions, and he is one of the most positive, friendly people I have ever met. There was a bit of a language barrier, but luckily we both had the Google Translate app on our phones, so everything worked out.
Once we checked into our room, we freshened up and made our way down to the SteemFest registration. It was neat to see our Steemstyle design on the screen-printed version of the t-shirts that were being handed out to all the attendees. Yay!
After chatting it up at the meet-and-greet, we realized how starving we were. @raynie and I explored the streets at midnight in search of sustenance. Our options were limited, so we ended up at a small food stand where we were treated like royalty (to a certain degree).
Plastic chairs were offered at a flimsy metal table. Servers appeared out of nowhere as if we were dining at a fine restaurant. One girl brought us utensils, while another set napkins and a sauce dish on the table. I think it was their mother who grilled and cooked in the background behind the stand.
In the neon glow of Thai-lettered signs, we tasted our first street food in Bangkok. Delicious!
The busy streets of Bangkok were in stark contrast to the tropical, slower pace of Phuket, but not in a bad way. It was just different. We were eager to explore what this city had to offer.
Stay tuned for more adventures in Bangkok!
---
▶️ 3Speak