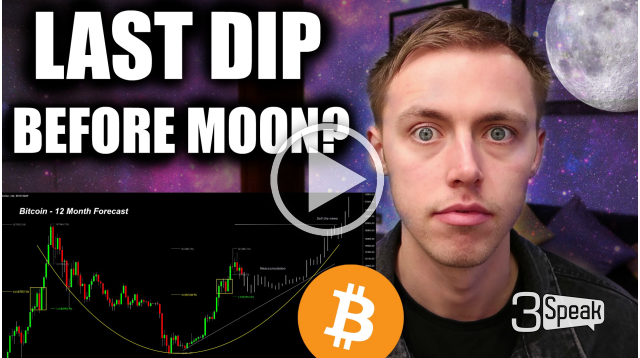 ---
In this video, we'll be taking a look at fil₿fil₿'s 12-month price prediction for the price of Bitcoin.
While I'm not the biggest fan of technical analysis, I like these charts because they align with the stock to flow model and on-chain analytics data that are all predicting a very strong 2020.
If fil₿fil₿'s work is accurate, then we could be about to witness the final "dip" or flat consolidation phase before the price makes a run for $20k and beyond by mid-2020.
🧠 FREE CRASH COURSE - Learn to securely buy, store and sell cryptocurrencies:
https://louis-thomas.teachable.com/p/buying-bitcoin-crash-course
🧠 Want to get smart about crypto investing? Download my brain here:
https://louisthomas.co.uk/download-my-brain/
---
▶️ 3Speak