---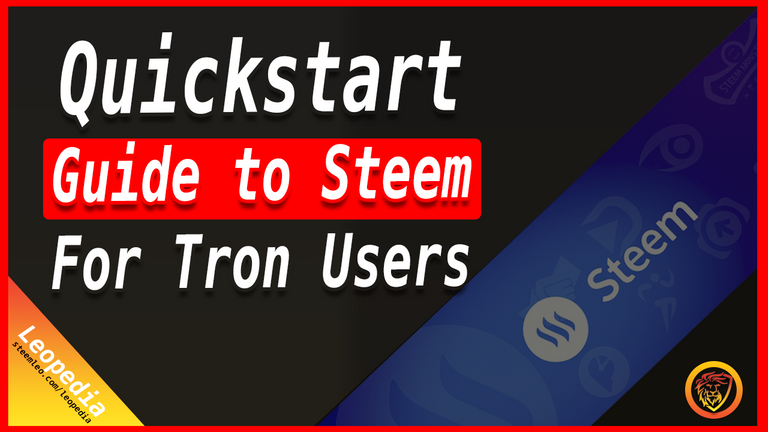 Hey everyone! With the recent Steemit, Inc. acquisition by Justin Sun, we at Steemleo thought it would be a great idea to welcome Tron users to the Steem blockchain with a quickstart tutorial on how to get started with Steem.
This could be an incredible opportunity for both communities to show some crypto synergy and grow together.
As I continue to say -- I remain cautiously optimistic about the Steemit, Inc. acquisition. I think we should make the most of this potential opportunity while hedging against the downside by having plans in place to take action if things do not go favorably for Steemians.
With that said, we haven't seen any concrete reason yet to be worried about Justin's leadership. This can be a great way to bridge the gap for Steem and Tron users while spreading awareness to the rest of the Crypto community that we are here to cooperate and grow the entire space.
---
This video is a Leopedia entry. View it on the main Steemleo website at https://steemleo.com/heytron
---
This video is intended to reach out to the Tron community and invite them to our blockchain. If you'd like to learn more about this strategy, the @steem.leo blog just put out a post outlining more of the logic behind this "marketing" move.
In this guide, we'll cover:
How to Create a Steem Account
How to Save & Secure Your Private Keys
How to Reset Your Private Keys
How to Install & Use The Steem Keychain Browser Extension
Recommended Steem dApps to Try Out
How to Use https://steemleo.com as a Blogging Platform and a Means to Introducing Yourself to Steem
Each segment is pretty bite-sized to make it easier on a new user who is coming to Steem for the first time. They are viewable as timestamp clips on https://steemleo.com/heytron
If you have any questions or need help in any way, please reach out to the Steemleo team and community!!
Discord Server - https://discord.gg/KgcVDKQ
Twitter - https://twitter.com/@steemleo
Telegram - @khaleelkazi
---
https://steemleo.com is an online community for content creators in crypto & the broader financial niche, powered by Steem and the LEO token economy.
Learn more about our community at https://steemleo.com/faq.
Browse more crypto & finance tutorials like this one on our growing library at https://steemleo.com/leopedia.
---
---
▶️ 3Speak
Posted via Steemleo