Youtube's party is getting over as the purge is on its way. Many channels will start seeing a down in subscription count over the next few weeks. This is a great chance for us to invite victims of censorship to STEEM. A few days ago, 3Speak launched an EPIC Meme Contest and guess who is one of the winners. ME. Yay!
This was my entry: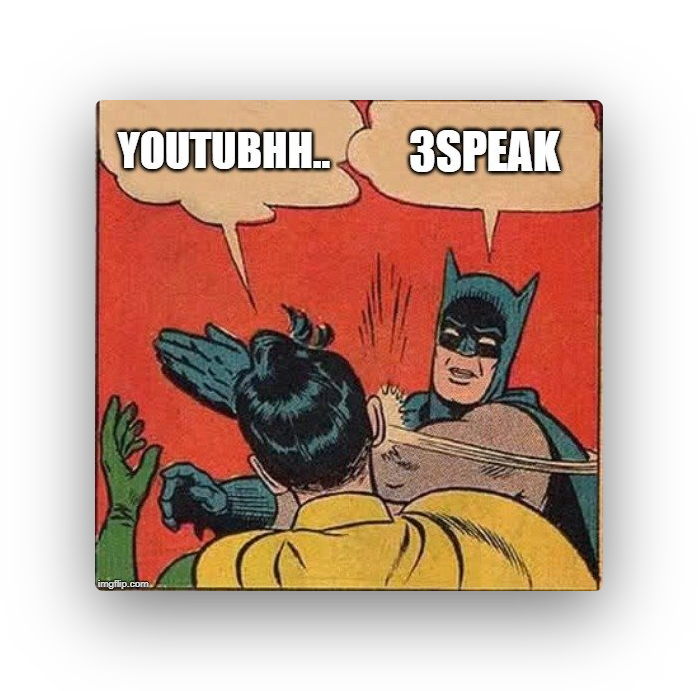 3Speak is here to break the monopoly of Youtube. With the power of STEEM Blockchain & Cryptocurrency it gives a fair competition to the biggest search engine of videos. It's a home of Free Speech on the internet hence welcomes each and every creator who wants to be heard.
Many Congratulations to all the other winners: @balticbadger, @inertia, @soyrosa and @chekohler. Well deserved! ;) In total, this contest got more than 40 entries. There is also a next part of the task, details of which can be found here.
Everyone is welcome to share these memes on their twitter and other social media accounts. This will help us spread the word. You can also win some heavy rewards for on-boarding a creator.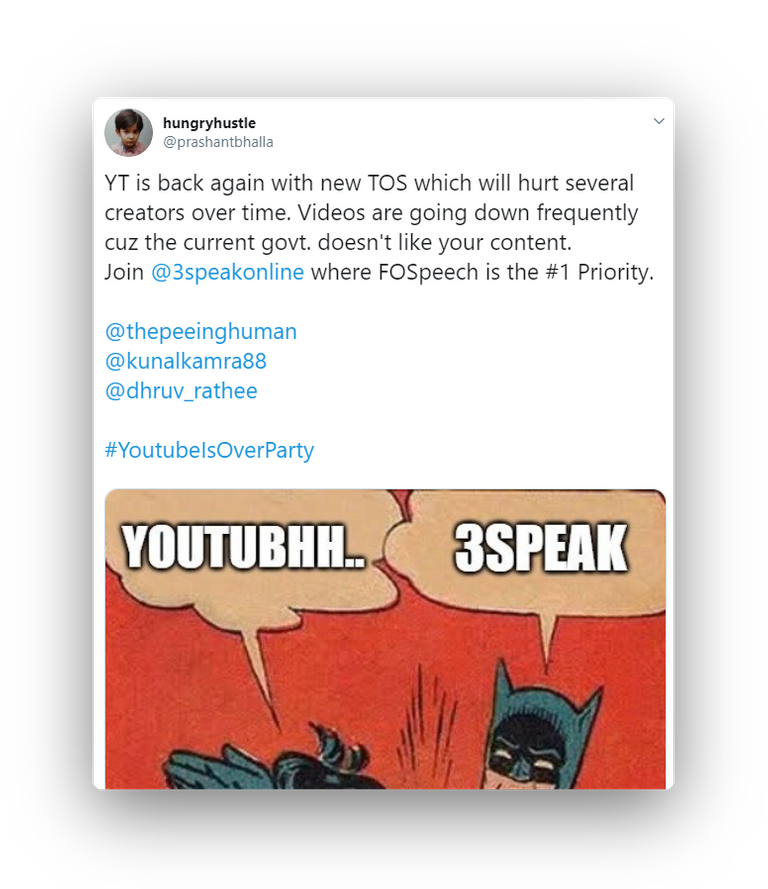 In the next few days, I will try to tweet and mention a few Indian Youtubers and invite them on 3Speak. I am targeting creators who are independent journalists, comedians and whistle-blowers since they are ones who have been censored time and again for raising their voices against government.
Please Follow me on Twitter: https://twitter.com/prashantbhalla/
Subscribe to my 3Speak channel: https://3speak.online/user/hungrypb