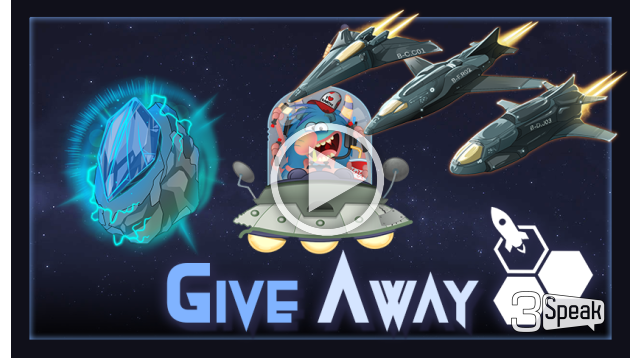 ---
Earth is at its finest again and has send the galactic messenger once more to announce the next NextColony giveaway. Come and join the fun!

Today, you can win:
Corvette Petunia Blueprint
Frigate Redmill Blueprint
Destroyer Janus Blueprint
22,000 Stardust
All you have to do is to answer the question from the video and will qualify for the giveaway, which ends in two days from now.
Oh and one more thing: If you liked this video and giveaway, please subscribe to my channel on 3Speak, to never miss my latest videos and support my growth on that exciting new platform.
---
▶️ 3Speak