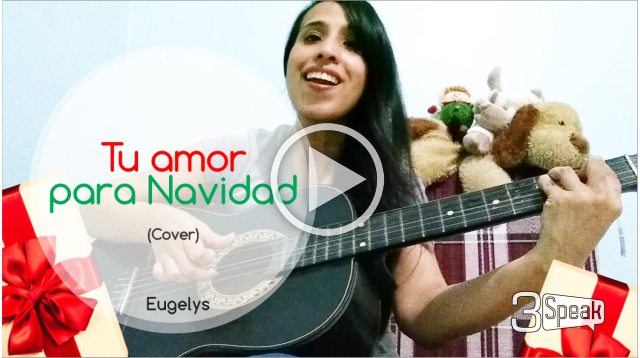 ---
¡Hola!
Esta canción se llama "Tu amor para Navidad" escrita por Simón y Oscarcito, hice una versión muy mía (jajaja), acústica y quitando unos pedacitos por aquí y por allá.
El mensaje de la canción es muy tierno habla del amor como un regalo y eso es precisamente lo que es el amor. Un regalo que podemos brindar a todo aquel que lo necesita y sepa apreciarlo.
La Navidad y el Fin de Año abren espacios en nuestro ser para reflexionar y hacer un balance sobre nuestra vida. Recordemos no ser duros con nosotros mismos, tratemos de no medir nuestro éxito por aquello que poseemos sino más bien por quienes somos, por el amor que damos y recibimos.
Y aunque a veces el viento sople en contra si confiamos en nuestros dones, perseveramos y mantenemos una actitud positiva ante la vida...todo va a estar bien.
Les deseo los mejor para este año 2020, que la paz y la alegría reine en sus corazones hoy y siempre. ❤
¡Muchas gracias por pasar por aquí para leer, para escuchar, mil gracias por todo tu apoyo!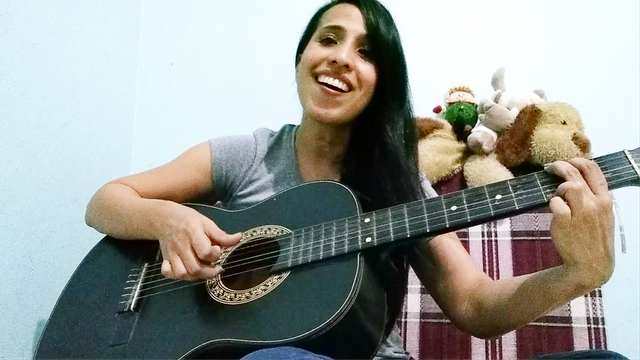 Hello!
This song is called "Tu amor para Navidad" written by Simón and Oscarcito. The message of the song is very tender, it talks about love as a gift and that's precisely what love is. A gift that we can give to anyone who needs it and knows how to appreciate it.
Christmas and New Year's Eve open up spaces in our being to reflect and take stock of our lives. Let us remember not to be hard on ourselves, let us try not to measure our success by what we have but rather by who we are, by the love we give and receive.
And even if sometimes the wind blows against us, if we trust in our gifts, persevere and maintain a positive attitude towards life...everything will be fine.
I wish you all the best for this year 2020, may peace and joy reign in your hearts today and always. ❤
¡Thank you so much for stopping by to read, to listen, thank you so much for all your support!
---
¡Un gran abrazo! A big hug! ❤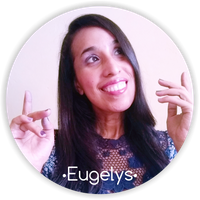 Lanzo melodías al viento solo para verlas volar.
---
▶️ 3Speak