---
Today the Hauptwerk V software was released to the public. Hauptwerk is probably the most popular virtual pipe organ software used by organists throughout the world. I used the Hauptwerk software many years ago when I had a "home-made" console setup, but ever since I had my Johannus Studio 170 I opted to just use the built in samples. In a way, this allowed me to just focus on practice, rather than tinkering around with all the settings and loading countless organs—sampled from all around the world.
However, I decided to give Hauptwerk another go because they have now introduced cloud licensing. The previous versions required a hardware dongle and are quite expensive. Plus you also have to purchase some organs too! So things add up quite fast...because as an organist, you want to be able to play all kinds of repertoire on the appropriate instruments. @partitura uses Hauptwerk in all his recordings and I thank him for his influence in giving it another go!
Rather than present a recording on the bundled St. Anne's, Moseley (UK) organ, I've opted to play Bach's In dulci jubilo, BWV 751 on the Azzio Parish Church in Italy. This is one of many freely offered sample sets by Piotr Grabowski. Here's the specification: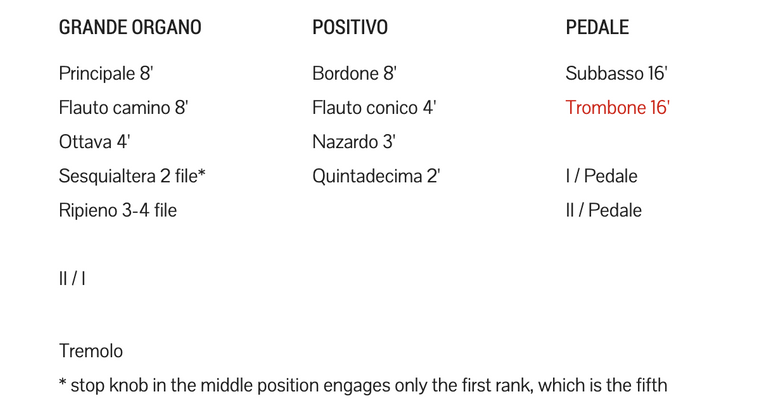 I hope you enjoyed my first Hauptwerk recording on 3speak! And I hope you noticed my Steem swag (thanks to @leysa for making it for me).
---



---
▶️ 3Speak