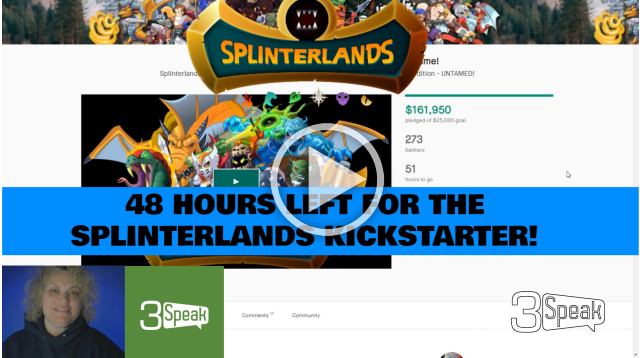 ---
Hello everyone! As of today, Nov. 6th,2019 there are only 24 HOURS LEFT until the Kickstarter and Fundition are over!
The new update for today from Discord!
aggroed- Founder (tendershepard)Today at 12:26 AM
We hit $250k. Orbs unlocked. Additional money put into the campaign feeds THE TOURNAMENTS!
NICE!!! Now everyone who pledges 1K at once will receive the Orb rewards! Read the post about it HERE
You can view the Kickstarter Rewards Spreadsheet HERE I am so excited we are getting the Chain Golem and both the Legendary and Alchemy potions! These potions are needed to have the maximum chance of opening up a Gold foil or Legendary card! I never ever open up any packs without them. I would literally wait to open packs as it makes a big difference. These are exciting times here in Splinterlands!

We have 24 HOURS left until the Splinterlands Kickstarter and Fundition End! Get in on it while you can HERE
Check out the Fundition where you pay with crypto HERE
Remember to check out all of the Splinterlands tournaments going on! You can win a lot of DEC in them! Make sure you sign up for the Splinterlands big 1 MILLION DEC Tourney to celebrate the Kickstarter and Fundition early success HEREwhich will take place on November 7, 2019!
Are you new to Splinterlands? Contact me in Telegram or Discord for a free starter set promo code to start earning free crypto today! Get in the game NOW!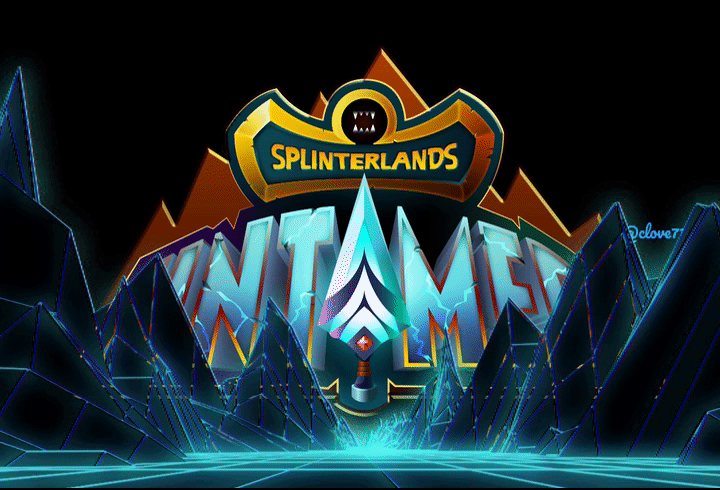 Have a great day in Splinterlands everyone! Thanks to flauwy for the awesome dividers!
I wish you luck in your battles and daily quest rewards!
I will see you all on the battlefield!
May the Monsters be with you.
Chris Love @clove71
Splinterlands Rep

Splinterlands Discord HERE
Facebook GroupHERE
Splinterlands Official Facebook Page HERE
Splinterlands Telegram HERE
Immortal Gods IG - HERE
YouTube Splinterlands Content - HERE
Splinterlands 3Speak Community - HERE
Splinterlands Dtube Content - HERE



---
▶️ 3Speak