---
I'm really excited to participate in the initiative of @stephenkendal and that's #ilovesteem to promote steem in all social media.
I see a lot of steemians participated in it and even a video created and that's really awesome.
I was always happy to see in steem people from so many countries and that's why I created @dcooperation to make more steemians collaborate.
I see in #ilovesteem an other opportunity to promote steem and that's why I'm running #steemianfrom .
I think it will be great to create such campaign completely funded by the community.
I will send 10 steem to @steemitbaby the account of my wife to start this.
Because I'm powering up all the earning from @clixmoney and @dcooperation, the account of the community I'm building.
We can gather the amount that we can and distribute it between steemians who will take pictures with a paper where they draw or write ''Steemian from ...''
You can draw that yourself, or just add a picture that you can make it yourself with : https://cooltext.com
I hope we will get enough steem for that and in case not, we can do it for fun. ☺
I may donate more than 10 steem for that. I love steem and I will be happy to donate as much I can for this.
I hope you will support me and help me to promote this, so any resteem is welcome.
Maybe @theycallmedan or @streetstyle who is running #spud will help us. I will tell all the community @dcooperation about that and I hope anyone seeing this from my followers will help me to promote this.
Maybe we will work with @stephenkendal together. I really love what you're doing. ☺
You can use my picture in your video.
Here is it :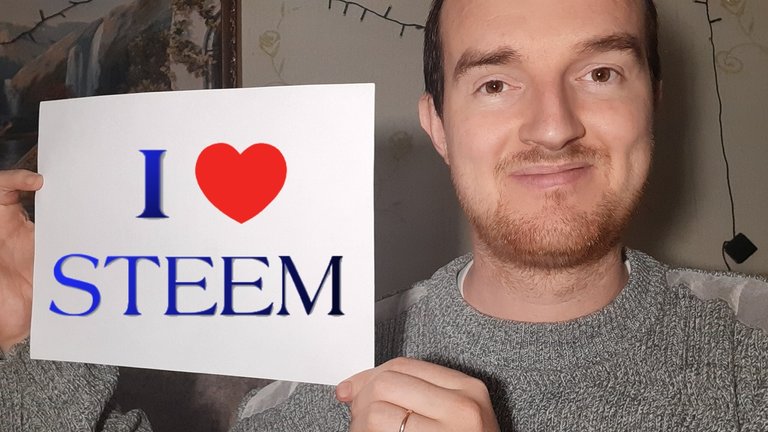 I will share it as well in all social media I can with the tag #ilovesteem
I will also choose a few pictures from #steemianfrom , create a video on @dcooperation and upvote all who participated.
All the donations can be sent to @steemitbaby
---
As always, I'm excited about and I love steem. ☺
---
---
Let's make steem popular in all around the world. That's really possible.
---
▶️ 3Speak