---
***We preserve the things we collectively value as a culture. ***
The UNESCO World Heritage Site of Ancient Town of Hoi An in Central Vietnam has an entry ticket, the proceeds of which help preserve the very many old heritage buildings which date back hundreds of years ago and reflect the Chinese, Japanese & Portuguese history of this fascinating trading port town. I gave my daughter the choice of which 5 properties she would like us to visit as part of our ticket, and she was so sweet and generous of spirit as to choose the Museum of Traditional Medicine, which she knew would deeply interest me.
We have a herbal business in Chiang Mai, Northern Thailand, and we also live in a very old city which has a number of quirky, old fashioned, traditional Chinese medicine dispensaries. The local dispensary I use here in Chiang Mai still uses an abacus to work out your bill!! But that's another post for another day....
Today I simply want to share with you this gracious old building which has served as a place of healing for centuries. Travel is not something everyone can indulge as much as they wish, and I enjoy bringing the deeply interesting, quirky and not-so-commercial parts of my current Asian world to you.
I love knowing that until only a decade or so ago, this building served its global and travelling community with herbs, decoctions and tinctures, and that people came here for cupping, acupuncture and for wound treatment. I wish you could smell the building the way that we did - somehow it has absorbed centuries of old herbs and potions. It had the same reverential feeling as a church or temple. There is also a reading area with many invaluable books on oriental medicine, although few of them are in English.
The Museum of Traditional Medicine only recently opened (March 2019) and can be found at 46 Nguyen Thai Hoc Street in the Ancient Town in Hoi An. You DO need one of the Ancient Town Heritage Tickets to be about to enter the property - 120,000 VND (about 160THB or USD $5.10) - but that entitles you to enjoy 5 magnificent old pieces of living history. And helps to maintain and preserve the buildings and exhibits. It's open 9am to 5pm, every day.
I couldn't help but wonder if, in 200 years, our ancient steemit natural medicine posts will be treated with equal reverence, curiosity and care.
Hope you enjoy the natural medicine virtual tour.
---
Come check out my natural Thai herbal business… yes, we ship world-wide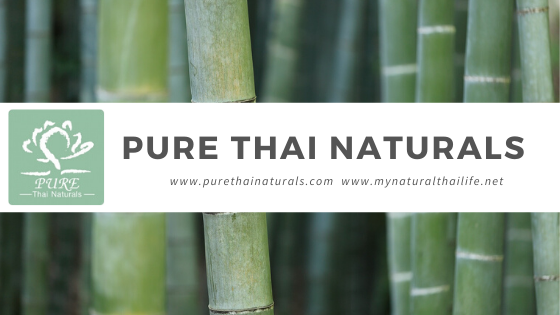 Leading the curation trail for both @ecotrain & @eco-alex.
Click Here To Join the manually curated trail "@artemislives" to support quality eco-green content.


---
▶️ 3Speak