I bought this headset almost 4 years ago for my wife - Well, for my wife's belly. In a few weeks from now it will be the anniversary of when I found out I was going to be a father. My wife was working down in Helsinki and that meant very early mornings, 430 am wakeups for us both so I could get her to the 6 am train in the city.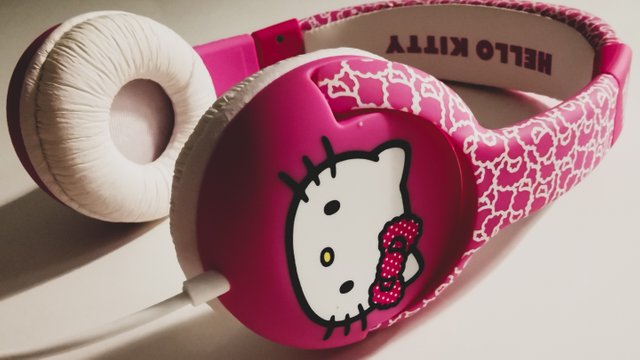 She had got up a few minutes before me and then she dragged me out of bed to the couch and then handed me a small furry thing with a stupid smile on her face and when I held it up, it as a little brown bear suit.
"It's cute" I said.
Bear in mind - this was pre-caffeine.
Her eyes darted to the suit and then back to me and then to the suit and the weird smile got decidedly weirder and she sort of nudged the suit again, like a dog trying tell its low IQ owner that it is hungry by pushing its bowl with its nose.
"Yeeees... it is cuuute"
We're having a baby! How do you not understand??
This is @smallsteps when we finally got her home about two weeks after she was born.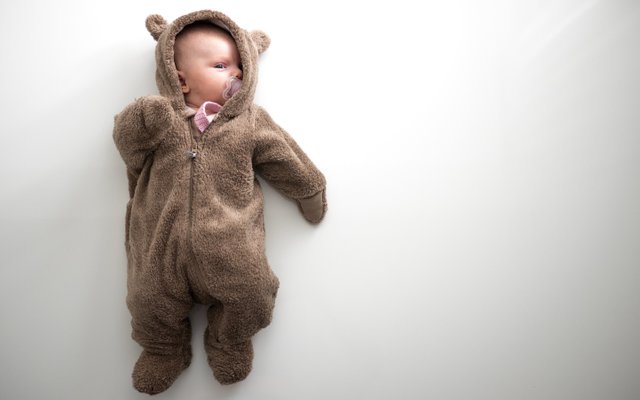 We couldn't bring her home immediately because her blood sugar dropped a few hours after birth so low that she had to spend the time in intensive care and they were worried about brain damage. Then, it wouldn't stabilize and they had to run a thousand tests and put cannulas into her little veins in her head. It wasn't a fun time and far from the start that any parent's would want for their child. The entire process was a clusterfuck of errors that we are still paying for - but here we are and @smallsteps is about as great as a kid can be.
So, back to the headset that spent a far bit of time on my wife's belly. Did listening to music make a difference?
How can one know?
What I do know is that she is sharp - perhaps it is the brain damage. And she loves music and I kid you not, in the morning she wakes up and when she sits at the table for her breakfast she asks if we can listen to some music, most days she chooses the Beatles with either Here comes the sun, Let it be or Hey Jude, some days it is Michael Jackson and occasionally, "something girly".
She sings these songs to her toys as she falls asleep - sometimes adding in her own lines to fit the rhythm.
Today, she saw the headset in a drawer and my wife handed them to her and said she can have them. The only problem is... she doesn't have anything to play on it, she doesn't have screen time, no TV and we never hand her our phones. Other than the blog she occasionally writes, she has no digital footprint. I actually consider her lack of passive entertainment and consumption the reason that she is so much smarter than her genes should allow.
But, I am considering for the first time setting up an old phone I have with Spotify and a playlist so that she can occasionally sit and listen to some of the music that she likes.
There will be no children's music included.
I consider children's music a scourge on humanity as most of it strips away the nuances of music and creates an easy to follow crack-like tune that entertains but has no substance. Kids are much smarter and accepting of complexity than we give them credit for and definitely better than we design content and games for them. They learn faster than at any other time in their life and what we do is feed them low-quality shit and then wonder why they don't develop and mature into well adjusted adults that can handle the complexities of real life.
You are welcome to have your own opinion on these things.
There are always exceptions, but generalizations and averages are that for a reason. I think if you feed a child poor quality food, it will effect their body and very likely their brain function. Don't support their mental development by sitting them in front of passive entertainment, it will effect their motivation, their body and of course, their imagination. You can blame genetics for some things, but not everything - the way a child is raised, the environment they are exposed to, the availability and personalities they experience in the home and out, have an effect.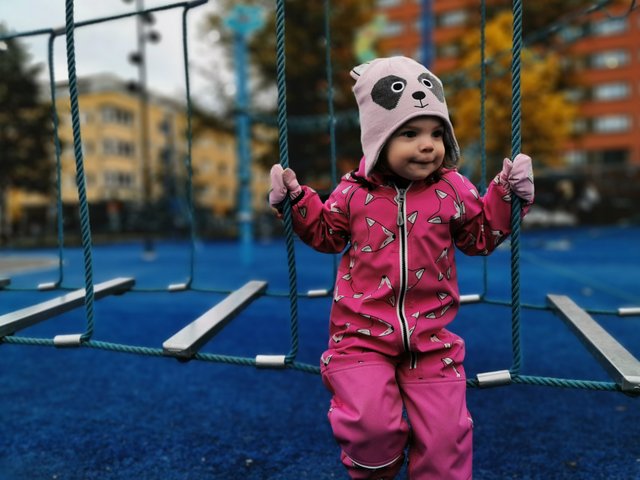 Luckily, I only have to raise my daughter, not any one else's. I am an annoying parent most likely. But, tonight when I put my daughter to sleep after telling her a story about Sausage Fox (it has become a series), I kissed her and she said she liked me a lot - From a kid, that is about as good as it gets as they don't have any understanding of what love is, but they do know what they like - I am right up there with ham and lingonberries.
However I raise my own daughter is not really much of a concern for anyone else, but I do think that whoever we are and whether we have children or not, we do our best to create an environment that is supportive of their growth no and for the future. Perhaps part of the responsibility of a life that never chose this life is to make the world better for those who didn't choose this life either.
That is all of us, isn't it?
Taraz
[ a Steem original ]