I am at the hospital now getting my treatment and by the evening I will have a migraine-esque headache that'll last about the next week and my mood is likely going to degrade. I try not to be affected too much emotionally by it, but we all tend to react to discomfort and pain of various levels and a worn out body becomes a worn out mind, and a worn out mind doesn't have the same control it would in optimal condition.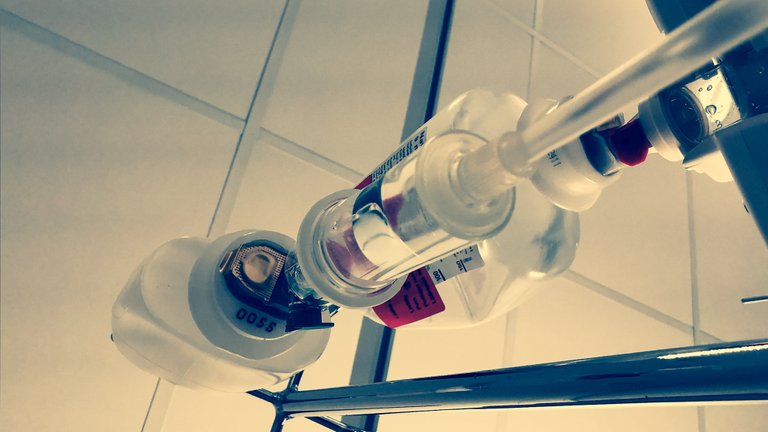 In a world of counter-factuals, I have sometimes wondered what might have been different if back in 1996, instead of being misdiagnosed for 10 months, I had an early and correct diagnosis which would have been able to treat my illness before becoming chronic. Would I be better off today, or has the experience of illness given me perspective and skills I wouldn't have picked up otherwise.
It is of course impossible to say, but it is very easy to blame poor life outcomes on past circumstances without recognizing those same conditions brought other value points. While I wouldn't wish anyone ill in this life, I do think that illness, pain, suffering and all kinds of hardship are the places where we learn and grow from the most. Those who truly hit rock-bottom are made or broken from the experience and while most avoid breakage, sometimes it is a necessary component to produce the antifragile response to pressure, one where gains can be made even whilst suffering.
I entered onto Steem in financial hardship due to the conditions of my daughter's health and while far from ideal and not wanting to go back there, I feel that if I had been in other circumstances my journey through the Steem blockchain would have been quite different. I work my best under pressures of various kinds and I think that the weight on my shoulders from family circumstance and the responsibility to care for it improved what I had to offer and, gave a sense of urgency and importance to what I was doing. Purpose.
It didn't matter that I wasn't getting anywhere near enough to do much of anything of significance (and therefore never used any crypto), it was the feeling that given my available resources, I was doing something that mattered, something that had a chance to perhaps ease the burdens, even if it wasn't going to provide an immediate result. Having something to look forward to in life is also a motivating factor, especially in times of hardship, and it has probably saved many lives by giving the hope needed to do what is necessary in the moment.
I am pretty sure that while being ill has taught me a lot, it has also cost me a great deal of opportunity that I would have been able to capitalize on as my illness has effects on many components of my body, including how effectively I think and of course, moods. There are many aspects of life that we take for granted until we notice they are gone, and our ability to think is one that we may not even notice fade as we get older. It was restricted so quickly in me it was more than obvious to me, as was the first effects of physical loss as I went from highly athletic to bedridden in the space of about 3 months.
But, we all do the best we can with the resources we have available to us but this brings in another counterfactual that we might not truly consider well due to the power of our egos.
Given the resources we have held, would someone else have used them better?
It is easy to look at someone else's life and say "if it were me" but, it is not. I am pretty sure that someone else with my resources would have made significantly different choices than I have, but if it would have led to a better or a worse outcome is unknowable. People always like to think that they could do better, but they have no way of knowing if that is actually true when it comes to the things that matter in life as with so many variables in play, outcomes are unpredictable and when we try to forward think, we can't factor in what we do not know and that includes all of the open possibility for chance and luck, good and bad to have an effect.
Perhaps you are luckier than I, perhaps I am luckier than you - regardless, you can't live my life and I would predict, you likely wouldn't want to if it was possible anyway. Thankfully though, this is the life I have and I am pretty happy with it - pain and all.
Now it is off to a Father's Day coffee at my daughter's daycare.
Even if pain is present, it doesn't mean life is bad.
Taraz
[ a Steem original ]