Well, it has been a good run, but I think I am going to have to stop posting as it is just too much work for too little gain, now that every post I write will earn less for me and more for the people who vote on it. Thanks everyone, it's been swell.
Yeah, obviously not.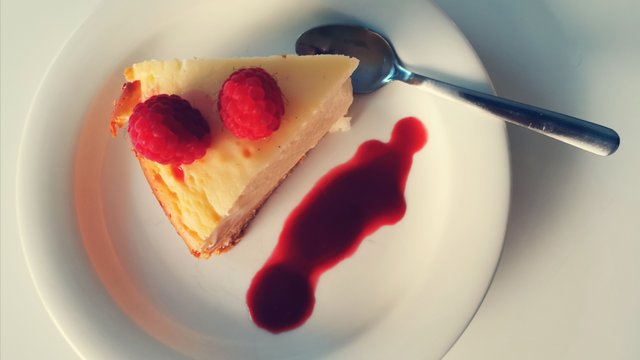 We like to be affected though as it makes us feel important, makes us feel like we matter enough to hurt, makes us feel alive. We love to imagine the odds are against us and we are being victimized by the world because then, we have someone to blame for our current state of existence. We spill our blood, martyrs for a cause as we fight for the weak, the oppressed, the...
Nah, I give up. I guess I didn't care as much about other people as I thought.
I'm just playing.
It is interesting though how much work it apparently takes to be on Steem, to write, to upload, to comment, have a few laughs, make a few friends and generally do what people have done on the internet for an eternity.
I remember my first real look at the internet. It was before I had a "proper" computer myself and while hanging with a group of friends at one's home, she was chatting away in some IRC channel using language I did not know... lol. She would spend hours there each night chatting with unknown people she would never meet about random things from the mundane to the points that mattered to her. She connected herself and processed her world through a filter of strangers who were doing the same. In some ways, it is actually quite beautiful because there was no reliance, no faces, no expectations and as far as the internet goes today, very, very little risk involved.
Ah, the memories of the naive.
The world is different now. It is a world that has drawn digital battle lines between groups and no matter what group you are in, there is a counter-group, an enemy gunning to take you out, to ridicule you, to slit the throat of your avatar and leave you in the RAM to die.
Too dramatic?
But, this is the world we have facilitated. A world where we focus on the irrelevant pain, while what actually happens and what actually drives it continues on unabated. It is a sleight of hand trick that has empowered our voices to raise up in anger, at each other.
Great minds discuss ideas; average minds discuss events; small minds discuss people.
Eleanor Roosevelt
We have been encouraged to go online and pour our drama into the spotlight, to fight, argue and transact while the data we create gets vacuumed up by sightless cleaners, sorted and sold for profit. And in order to make sure there is always enough dust to collect, the pressure increases through rising costs, decreasing opportunity and an ever-driving push telling us what we now have is not good enough, but the new version will fulfill our needs.
Don't worry, we have terms.
And with them come the conditions. Take a look around at what your conditions - are you content? Perhaps if you buy a new phone, pair of jeans, subscribe to that brilliant movie service or invest into that 8-dollar vegan smoothie with chia seeds - your conditions will improve. The best way to break the debt cycle is to of course, increase consumption.
March in the streets in protest!
That'll do it. Appeal to the authority for a bigger slice of the pie, a few crumbs extra. It is a losing game and it always has been. We have traded our ideas, skills and ethics for a currency we think has value, without seeing the game that is being played. Currency has no value.
What it can buy has value though and while we are encouraged to buy goods and services that depreciate and offer no return, those we pay for the privilege buys more ideas and skills to create more products to sell. And of course, they pay for all of the infrastructure and the land it sits on.
The fools!
The joke is on them though because while they pay for the wiring, we can use it without having to invest anything at all! Ha! Score! Of course, there is the phone, the opening fee, the subscription service, the taxes and, the interest on the loan we took to give us the package. But, that is much cheaper than the billion they spent to empower us.
And as the cycle continues and the pieces of pie get smaller and smaller we wonder why we are going hungry.
Some of you are reading this and might feel that this is what is happening on Steem, that your slice of pie is getting smaller because the reward on your posts are decreasing. Are you sure?
What I see is that the sleight of hand is moving the other way, that for the first time in a very, very long time - longer than anyone alive can remember - there is an opportunity to own the infrastructure from the ground up, rather than the top down with a spread across the globe and through communities and strangers who will never meet, but they will connect and process their world through a filter of strangers who were doing the same. The difference between my friend in 1995 and this time is:
They all have a chance to own the channels of communication.
Ownership is what you get on Steem, the token that represents it is useless without it - just another currency. It is the digital real estate it gives access to that has the value as it is that which has utility, it is there the infrastructure resides that gives the space and the tools for owners to create and consumers to consume as owners themselves and when there are enough of both doing what they do, an economy forms.
A return on creation, a return on consumption.
This is not an employee model, it is an entrepreneur model and every account on this blockchain has a chance to build a business that moves the currency in both directions, to creator and to consumer. You might want that Lamborghini but all you are doing is buying another car from the world's largest car company, Volkswagon.
You made it to the top. Congratulations!
This world is not created by revolution, it is built through incremental change. All the pain, suffering and hardship didn't happen over night, but this is where we are. The reason is that while we screamed about people and events, they invested into ideas. A slow process that gains momentum until there is no force that can stop it;
quickly.
It can move in the other direction but it does not happen with speed, it happens through torque and traction. An opposing force that is just as patient but will push back on the mass and slow it down to the point it starts to reverse, like the pull of gravity has on all things.
The opposing force is ownership and that ownership has to be of the type that increases in value without increasing the value of what is already owned. Money is worthless and the more people who see that and choose to own something else, the more worthless it becomes.
I sell my skills to employers who pay me for the service I provide and I use the currency to live and to invest into something I can own, something that generates wealth - my business. On Steem I sell my skills for ownership of the infrastructure where people have a place to sell their skills and an opportunity to be an owner too.
Everyone wants a larger slice of the pie, but the cake ain't cooked yet.
The ingredients are still being mixed together, and not all of them are yet in the bowl.
Taraz
[ a Steem original ]