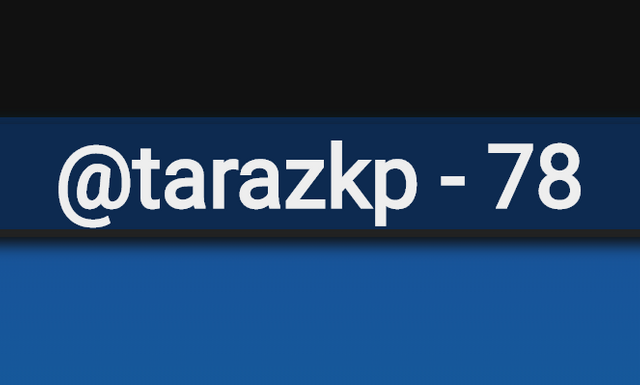 A few minutes back my Steem reputation clicked over to 78 and that makes me the 37th wisest and most loved person on Steem.

@flamingirl is even more loved and trusted:


oh....

Yeah, reputation doesn't really mean much. Case in point:

@paulag posted about reputation a few minutes back and it reminded me of some thoughts I had and also of a screen grabs I took of some pages of Steem when I first started out that were saved for some reason as offline copies.
An account less than a year old with a rep of 65+ for sure smells like a bidbot user.
@paulag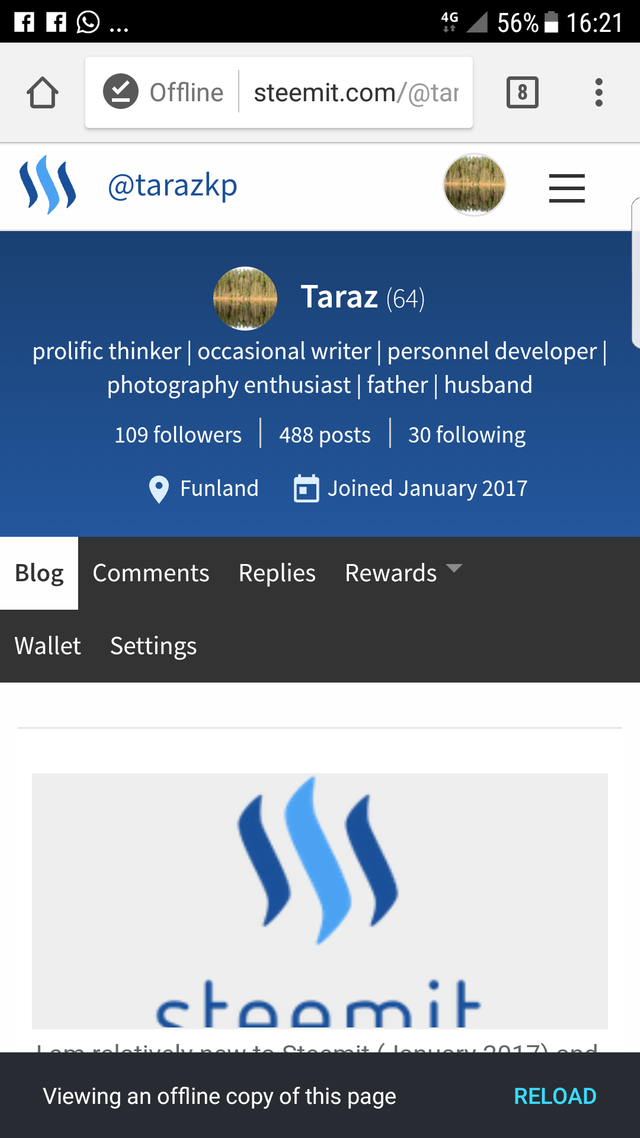 I don't have the phone anymore but these were from somewhere around the end of March to mid-April 2017 and since I joined at the tail end of January, it means that my reputation went from the starting 25 to 64 in about 3 months.
These were the kinds of results I was getting: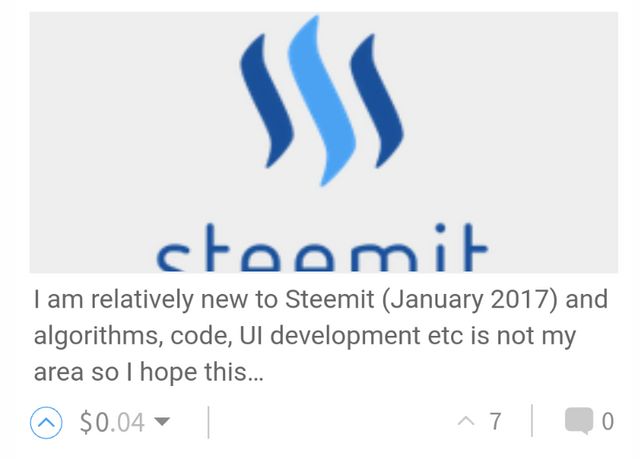 Look at this beast!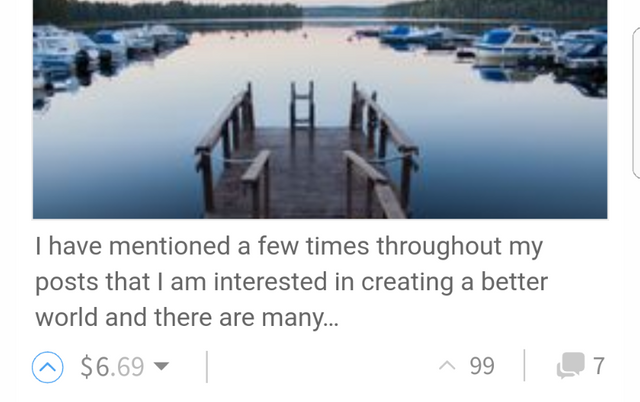 Now, the thoughts Paula reminded me of were from a couple days ago when I was thinking about those early months on Steem when I was still green, and Steemit was still blue. I didn't know about voting trails, I didn't know there were such things as automated comments, I didn't know about the circlejerks and the abuse of trusted stake being used to empower a small group charged to distribute Steem, didn't know about the politics, or witnesses, didn't know how the voting worked, or about stake, didn't know how to get steem on or off the platform, didn't know about blockchains or cryptocurrencies, didn't know about even a little of very much. I was so very, very naive.
Good times.
and how times have changed.
Now I don't much of anything other than these things. However, I haven't changed much of my behavior on the platform and for coming up to 3 years, I have written what I like, voted what I want, and interacted as me. I have fought for things, I have fought against thing, I have added very personal content and I have written an absolute mass on, about and most importantly, for Steem and, I think that while some might disagree, I have earned my reputation.
One of my favorite quotes of the last few months is from Ricky Gervais:
"Reputation is what strangers think of you and character is what your friends know you are"
While I have earned my reputation on Steem, I think that my character hasn't been hidden away in an attempt to defraud the good people of Steemlandia into thinking I am something I am not. I haven't plagiarized, I haven't stolen, I haven't abused a delegation, I haven't thrown a hissy fit when my posts do poorly, I haven't been in a voting circle (I have turned one or two down though), I haven't link dropped in chats, I haven't freaked out during a hardfork, rage quit as prices dropped, cried at flags and while I can get frustrated, I have been pretty well behaved in general.
All I have done is what I do.
I write, I interact, I try to help some people where I can. KISS, I have kept it simple stupid.
Perhaps that is the problem.
Everyone loves a comeback story. So much so, some people have quit for greener pastures only to come back to Steem, 2, 3 or 4 times already. My heroes.
It is a funny thing that you see played out especially in the media and on the internet when some star has bravely fought drug addiction, alcoholism or wife beating to come back better than ever - applauded, revered, a survivor. How come no one gives a shit about all the people who never became an alcoholic, drug-taking, wife beater in the first place?
Boring.
People who aren't big enough assholes in some way don't get the attention of the masses because well, they blend into the masses of people. These days being an ass is about the only skill that doesn't get old as when it comes to the creative talents, it gets old very fast, and copied even faster.
I remember one famed Steemian at SteemFest in Poland who after a few drinks at a bowling alley came to me and said that they had tried to match my output, and didn't last the week. It ain't easy being green.
I think that my greenness is one of the reasons I like this place so much because rather than know it all, each day I can come here and learn something new, about something new and in many ways, it is what keeps me "young".
"You don't stop running because you get old, you get old because you stop running."
Christopher McDougall
This is where my thoughts had started the other day as I have for over a year now tried to cut down on my content creation and just chill, but I can't. It isn't an addiction, but it is compelling and I get so much value out of the process that I find that I don't think clearly when I haven't written enough for a day or two.
I also feel that if I stop, I might never start again.
I haven't missed a day unless forced by the chain being down (too often) in over two years and even the times when my daughter has been in hospital I have posted, because it helps me though my thoughts. While people worry about earnings and I write about those aspects too, the real value for me is that writing helps me be a better person and Steem gives me the tools and incentives I need to keep going.
Steeming is a flow state for me and while I struggle to get a page out at work, I can write non-stop on Steem - no matter what my mental condition is at any given time. While I have put time, effort and a fair amount of money into Steem, the return on investment is an immediate and direct improvement in myself, my thoughts, my feelings, my attitude of the future and the knowledge and motivation to find a pathway to get there.
If I was here and didn't feel there was the possibility to improve myself and the general conditions, I wouldn't do it and while strangers might see my reputation, those who know me my character - the only thing I know is that if I am going to work at something, I m going to do my best.
Even if my best isn't good enough.
Taraz
[ a Steem original ]