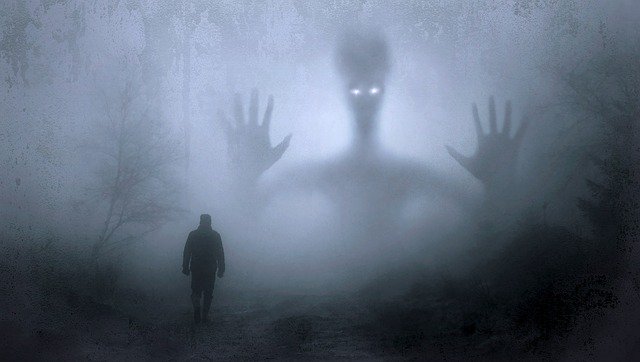 As a new father fear plagued me. Sleepless nights, baby proofing everything, nightmares and panic, days full of what if's and night long with "Is the baby ok?"
My son was born five years ago. The exact details of that event is an entire post all its own and not one I am quite ready to write about publicly yet.
This post is not about that. This is me talking ablout the greatest fear I had as a new father.
On most days my wife and I would drop our son of at my parents. They would watch him while we worked. The rest of the week my wife stayed home with our son. that's where the fears started.
Let me say up front, this fear has nothing to do with my wife and her parenting skills. This is purely the work of my overactive new parent monkey mind mind.
Even now as I type this I know it was an irrational fear but to me it was an electric fence. It SEEMED safe and harmless but it will shock and surprise you with the power behind it. No- It was best to believe in the fear for safely sake.
I kept these thoughts to myself, not wanting to spread the fear or even bother anyone else with my thoughts. What made it all worse was that this fear was because I was out of the house. I would not able to save him. Not even knowing he might be hurt or scared or lost.
The thought that plagued me
In my mind something happened to my wife. Early on in the day after I left the house. Maybe she would not wake up or slipped and fell and knock unconscious. My son would be scared and alone for hours and hours.. No adults to speak of - no other humans. Just a scared child not understanding what ill gotten fate caused him to feel so uncomfortable and scared?
Would he wonder where I was or if I abandoned him. Would be cry out until he was to sore to speak and then only whimper? Eight hours plus hours?
The thought haunted me to the point I would never leave to house in the morning with out waking my wife up so I would know she was OK. This didn't always end with a perky response but I didn't care. I needed to know as I left for work everything was OK.
I would send a text through out the day asking for photos or to see how he was doing. This was two fold because his photos made me smile at a dreary job.
Gradually this fear subsided as my son grew older and my over active new parent mind eased and softened.
He rode the school bus for the first time last week. And again I was somewhat nervous for him. I thought maybe he would be scared to be alone without his parents. But he bounced up the stairs with barley a wave. He was all smiles and happy to be riding the bus to school.
I'v heard that fear is a guide. It leads us to where we should look to for personal growth. or it's meant to keep us safe from harm. I do not know how this translates out for my experience. Maybe it kept me more connected to my son and my wife and many obstacles we will all face together.
~meditations~