TL;DR: This is an essay on my current approach to blogging, voting and interacting on the blockchain, including a statement of what I do and a little of how I go about it. This is neither a justification of my position, nor any sort of (de-)moralising on another's position. It is a simple statement of transparency. This post was prompted by @choosefreedom who tagged me in her 'Support Honesty Challenge' post.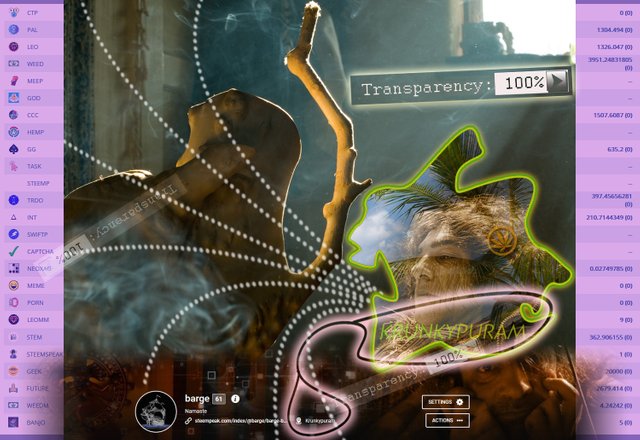 Transparency:
No (trans)action is hidden on a truly decentralised blockchain, for anyone with the skills can query it for information on any transaction in its entire history. Attempted concealment is possible of course through alts and sock-puppets, but there are usually traces that remain and for the most part these can be picked up by technical sleuths.
Psychologically, it seems that whenever there is a secret - whenever there is something to hide - that behind the psychological/perceived/felt 'need' to conceal, lies Fear of some sort. If there were no fear (of consequences/disclosure etc), there would be no impetus to conceal (hide/sheild/protect), nor any concern about transparency or dissemination of information/awareness about what is going on. I don't of course mean that we ought to be overloaded with disclosure of every single detail, including where we may be 'vulnerable'; that's not it! Transparency can be conducted at a more general level, which furnishes details only where relevant to the high-level picture being painted. A real (STRAW :) name may remain concealed and undisclosed but a real personality or aspect of personality, can be expressed through the Avatar! Here 'transparency' becomes, IMO, more or less synonymous with an honesty of approach - no attempt to conceal relevant info, no priming of targets, no unstated agenda.
Blogging on a truly decentralised blockchain like Steem enforces some, and encourages other, types of transparency. I like this aspect!
I have never felt the need to engage in a strategy of maximising 'earnings', either on the blockchain or IRL. I post when I feel like it and I do not follow a schedule or strategy and I do not have 'targets'. I could make regular photography posts for example, but I haven't felt the flow in that direction and so I don't, although I may if I were to :). I post on average around once or twice per week. The flow comes and goes in waves and I like to feel that a post is ready before going live, however long it may sit in draft.
When I first discovered the blockchain it was the primarily the joy of self-expression and finding my voice plus a platform on which I felt comfortable enough to start to emerge from my shell; and only secondarily was it the prospect of an 'income' that excited me (although of course it did). Steem was doing well in January 2018 and I quickly realised that it would take some time to establish myself and find a groove. I wasn't in a rush but I did feel some FOMO in the Summer of 2018 when Steem hovered around $1 and then dropped below, and into what I considered my general price range. I started buying small amounts once I had figured out how to 🙄.
My main a/c is @barge and until a couple of months ago, this was the only account I used for blogging. I have been on the Smoke blockchain since October last year, also as Barge. I have now got 5k SP sitting in Barge and feel comfortable knowing that when eventually Steem does take off, I will be able to live off crypto as a digital nomad - with few possessions and the means to go wherever I please and for however long, blogging along whatever highway or byway. I have the perception of living a privileged life and I am grateful indeed! What I have is more than sufficient for peace of mind regarding future financial concerns.
With the advent of SCOT communities this Summer, I decided to join in the experiment and started posting on The Weedcash Network as @krunkypuram. I wasn't sure how things would play out and didn't wish to 'clutter' my main blog - which I often send out to friends and family. @krunkypuram has now become my account for managing my Steem-Engine tokens and for blogging on the various tribe side-chains (Weedcash, Creative Coin, Palnet, SteemLeo - and, for the first time here, Neoxian City). Although I do use tribe tags when posting from @barge, I had initially transferred most of my Steem-Engine tokens over to @krunkypuram and that is where they rest. The steempeak frontend allows up to 10 tags and I am using them liberally on this post. I have come to really like this 'splitting' of my blockchain presence for it also provides me with insurance of sorts in case I lose control of one or the other of the accounts. In case anyone is wondering, I only get one set of airdrops - those SCOTbots are well-trained 🌞.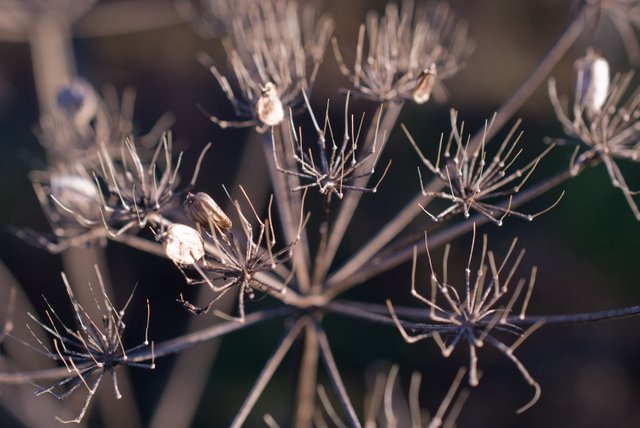 Voting, self and circle-jerking (and vice-versa ;):
I don't directly self-vote by getting either account to vote on itself, nor have I used 'traditional' bid bots. I have heard it stated around Steem that all votes are ultimately self-votes and I kinda see how that slots into the reality of the blockchain. I don't give a lot of thought to voting or voting patterns.
I do however cross vote - barge to kurnkypuram and vice versa. One a/c has Steem, the other has SE tokens. You could call this a remote self-jerk I guess 😂.
A few months ago I was curated by @ocdb and added to their whitelist. I have since been sending Steem or SBD to the bot and receiving votes which not only are greater in value than what I sent, but which also bump up my reputation score - a pleasant side-effect. OCDB is a not-for-profit bidbot run by @acidyo & Co. for whitelisted authors (who have been curated by them and thus automatically added to the growing list). I also delegate to OCDB and receive a daily return.
I am on various Discord servers but I am not associated with or bound to any group or person(s) on the blockchain. I do not have a sense of entitlement and I do not have a sense of obligation. I am happy to help and assist anyone but of late I have not gone out of my way to do so. There are many on the blockchain whom I like and respect. A few I avoid; a few I have walked away from. I guess the truth at some level is that I have always considered myself an 'outsider' in life, and whilst I feel comfortable expressing myself when I am speaking to nobody in particular (yes YOU my friend :), all my life I have kept myself rather aloof from Socially Immersive Engagement, whatever that may be. I have experienced friction on the blockchain, but the sensitivity within me that reacted to perceived conflict (and provoked it as well!) has mellowed. I have leaned a lot about SM 'engagement' :D.
I use autovote services on authors I like, setting them to vote around or before the 15 minute mark. I vote manually as well, although this will most likely be reduced even further as a result of upcoming circumstances.
I also 'manage' various accounts for people. I post only on behalf of @themightysquid, who sends me materials every so often. Other accounts belong to friends and family who were moved by my enthusiasm to buy some hundreds of Steem each (and other friends who don't yet have any SP except what I've delegated) but have not yet posted much, if anything. I have set these accounts to 'grow' by following a voting trail of authors I like and respect. This trail also upvotes my own posts. Besides these, I also have a number of accounts where I have reserved names for future use/distribution but not yet setup to do anything.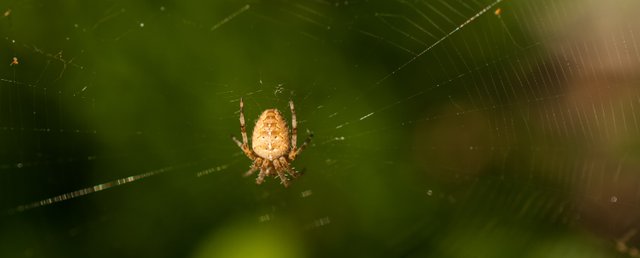 Nowadays:
I have slowed down! I curate and explore the blockchain a lot less than I once did. I used to spend a lot of time reading and commenting but have not done so for a month or two. There are various reasons for this, but it's basically how I have been feeling of late and I've just gone with the flow. Besides, my situation is altering radically and soon I will no longer have the computer time that I have had for the past 18 months. I do intend to continue blogging, but I do not know what kind of internet access I will have, and working off a small laptop screen as opposed to a dual-monitor setup will not be so comfy.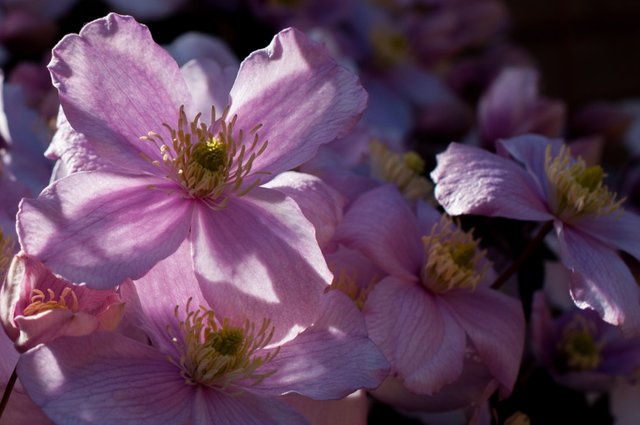 The 'Invitation':
ChooseFreedom is one of those rare people - it seems to me - who demonstrate Integrity and adherence to personal, discovered principles. This is coupled with forthrightly stated opinions and an approach of non-violence and decisive action. Such demonstrations (observed over time and in specific instances) produce a deep sense of respect in me for the proponent, for I have some idea what the external cost of such action can be.
Choosefreedom, in her post linked above, declared a 5-part pledge of Honesty:
"My pledge is this:
- I will only ever have one account @choosefreedom
- I will never vote for myself
- I will never buy votes
- I will continue to only manually curate posts, never using bots of any kind
- I will actually read everything I cast a vote on."*
I admire this approach very much. It is (more or less) one I attempted to adhere to for the first year or so of blockchain life. As must be clear from this post all five principles have now been violated lol, although I see no particular violence in my, now, more flexible and relaxed-than-before way of doing things.
CF's post provoked some fairly strong responses in the comments, voices which appeared to defend their own actions against these five strongly declared principles above, as if they were being personally attacked for not adhering to them. I am clear that I was not being criticised in the post 😱. Nor was I being asked to justify my position relative to these principles when CF invited me to share my perspective 👊.
I'll end with an image-quote from CF's post, which resonates with me:
So there you have it, an unapologetic, brief and transparent look at my presence on the blockchain and some of the patterns I engage in.
Thanks for reading 🔆
Note: All images and graphics are original unless otherwise stated. These are available for anyone to use without attribute.
Note: I am not using the 'supporthonesty' tag or title as I am not playing by the 'rules'. Not deliberately as such, just how it worked out and as I felt like playing it.
Additional Thanks to CF: I had been wanting to express some of the ideas in this post for a while and your prompt prompted me :). Besides, this is my first barge-post since July 10 and I am grateful to have been woken up from slumber.