---
---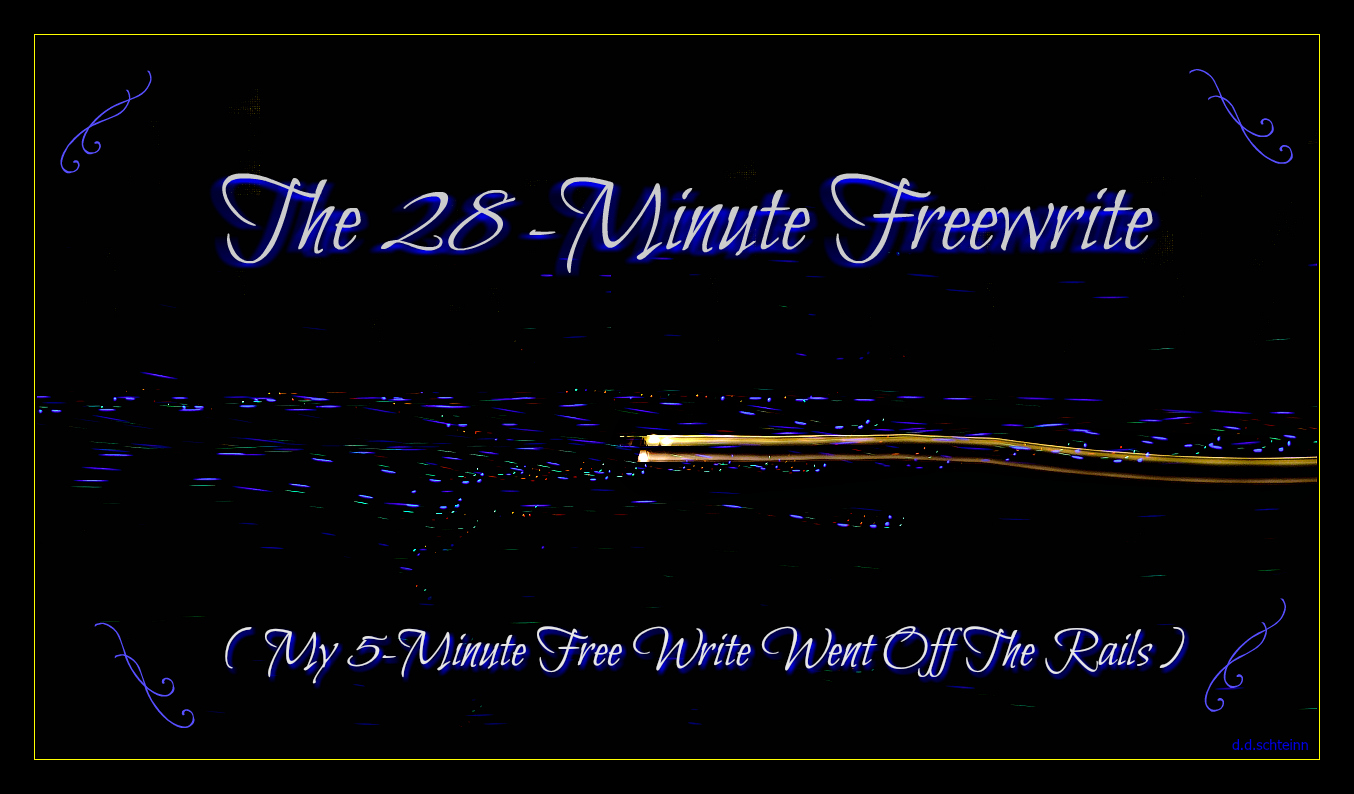 ~ Sometimes, You Just Gotta Finish The Story ~
---
---
Tuesdays Freewrite Prompt: Procrastination
---
---
~ § ~
---
---
The Days, They Seem To Just Zing On By
Wow, how did it get to be Thursday already? I've been meaning to write on this 5-Minute Freewrite for a few days now, ever since I first discovered the prompt on Tuesday. But for some reason(s), I just didn't get around to writing about it until now. This kind of stuff just drives me nuts. A great idea surfaces like a mud turtle in a greenslime pond, and then all sorts of odd, trivial, OTHER things pop up that derail my whole thinking/writing/doing process.
The diversions appear endless. New re-runs of Green Acres on ME TV. Many hunker'd-down viral chats with the neighbors over the wooden safety fence in the back 40. Re-charging the wimpy lawn-tractor mower battery. Some stupid mouse in the shoe bin chewing the laces out of my leather boots in the laundry room. Nyaaarg!!
Time to head out to the garage, dig out the big old box of recycled cords from defunct Venetian blinds I bought at an estate sale year's back, cut the cords down to fit 12 hole boots, then re-lace them to make workable footwear for my next DIY job around the place. Dumb stupid mouses anyway.
Labels Needed [HERE]
Someone really should invent a word for when all this nugatory stuff of life gets in the way of other, larger, more important projects I want and need to accomplish. It's particularly bad for folks like me, the ones who divert easily, probably due to a hair trigger in the trivial-things-of-life universe, blended in with a walnut-sized brainpan of organizational skills.
Whatever the reason, many things just don't always get done on time. Now where was I...oh yes, back to typing on that 5-Minute Freewrite.
But first, I need an ice cream writing snack for continued energy. Off to the back porch and my waiting freezer. Ooh, classic, check it out...Dilbob the cat, lounging on a tray of Ginko nuts, set out to dry on the OTHER back porch freezer. I really must capture this classic kitty moment. Now where IS that camera? What a nutter!
Now, where was I, again...?
oo
~ Finto ~
---
---
~ § ~
---
---
Five Minute Freewrite Post by @mariannewest
---
---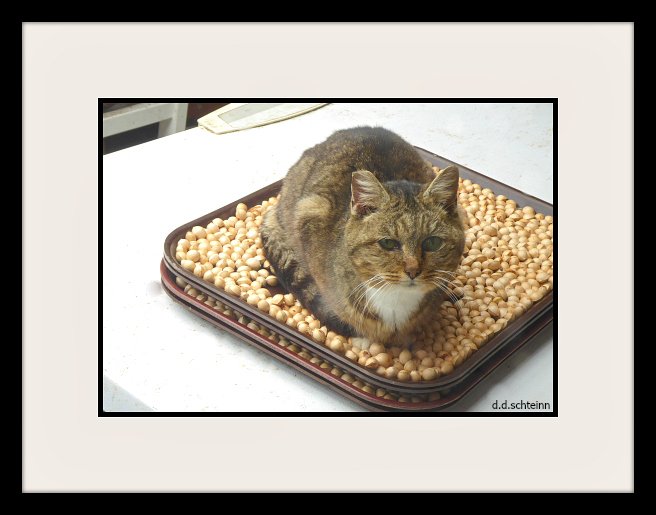 Dilbob - Helping Me With My Project
---
---
~ § ~
---
---
Freewrite Disclaim-iere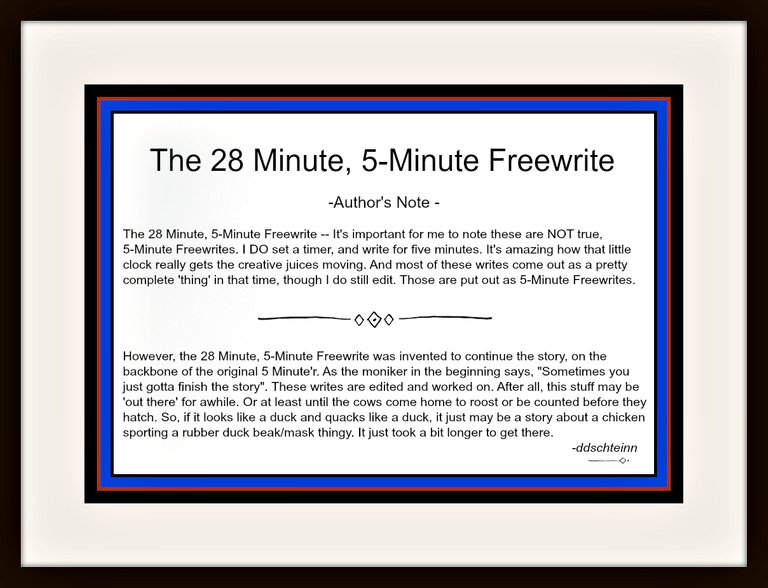 ---
---
Thanks for stopping in and viewing another 28 Minute - 5 Minute Freewrite thing. If you have any thoughts about writing under highly stressful time-clock settings, not getting things done on time, cats and nut drying procedures, or anything else this post reminds you of, please feel free to comment away in the spaces below. I'd love to hear from you.
---
---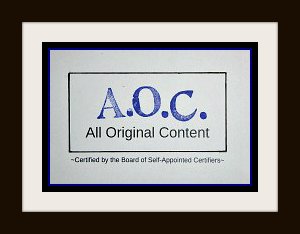 ---
---
Please UPVOTE, COMMENT and FOLLOW if you enjoy my works.
And go to @ddschteinn -- There's a whole lot more...
Posted: 03/26/2020@ 17:20~ Post No. 330
---
---

---
Excerpts From Late-Night Conversations With A Mechanical Cat
Fact Number 166
---