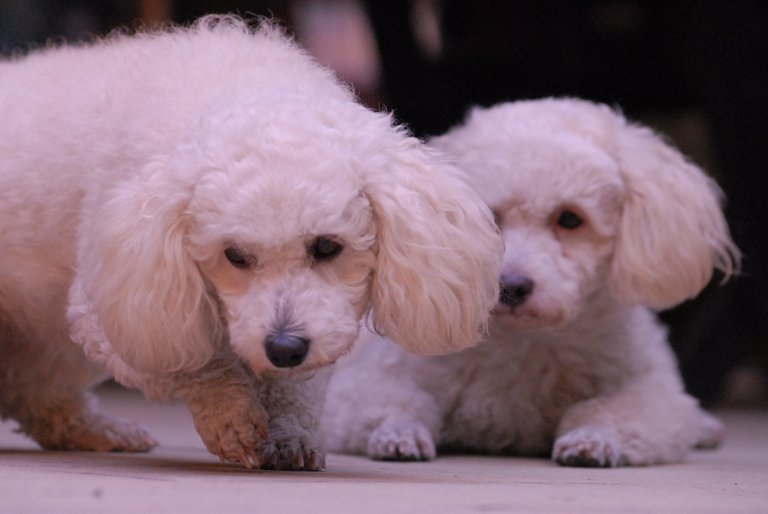 ---
💔ในที่สุด ความเจ็บปวด ความทรมาน ก็หายไป
หายไป พร้อมกับ ลมหายใจ เฮือกสุดท้าย
คงมีแต่ ความว่างเปล่า ความเหงา และ ความเศร้าใจ เข้ามาแทนที่
และ ความทรงจำดีๆ ตลอดระยะเวลา สิบสอง สิบสามปี ที่ผ่านมา


💔ไม่อยากจะเชื่อ ว่าเรา จะรักพวกเค้า ได้มากมาย ถึงเพียงนี้
ตอนนี้ ก็ได้แต่ อวยพรให้ พวกเค้า ไปเกิดใหม่ ในที่ ที่ดีๆ
จะอยู่ แห่งหนใด ก็ขอให้ มีคนรัก มีคนปราณี
ขอให้ ทั้งสอง พี่น้อง จงมีแต่ ความสุข ตลอดกาลเถิด
สาธุ..สาธุ..สาธุ..


Thank you for visiting my post!
Thank you For all Your Upvotes and Comments,
I always deeply appreciate all of your support.
ขอขอบคุณ เพื่อนๆทุกคน ที่ติดตาม เรื่องราว ของเราเสมอมา
ขอบคุณทุกคะแนนโหวต + คอมเม้นท์ และกำลังใจที่มีให้กันตลอดมา
ความปรารถนาดี มีให้เพื่อนๆเสมอ
Much Love @tookta