It's that time of the week again my crypto stackin' peeps. It's $10 Tuesday and Bitcoin has been struggling to get back above that $10,000 mark. With #SPUD4 just around the corner I figured this would be a great way to do my typical $10 Tuesday buy-in but also do a bit of trading to prepare for #SPUD4 which is just around the corner.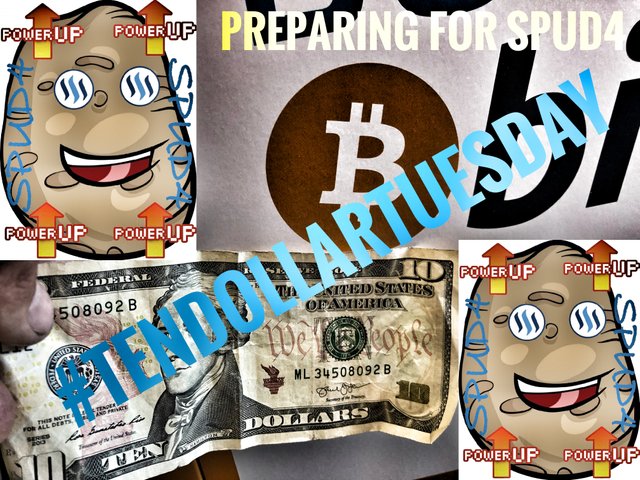 First things first I gotta make a quick stop at the Bitcoin ATM and my boy @dandays taken care of for #tendollartuesday. Plus I might as well throw a little in while I am here. I swear it takes me less than a minute to buy $10 worth of Bitcoin for @dandays and I using the Bitcoin ATM. I am all about that SPEED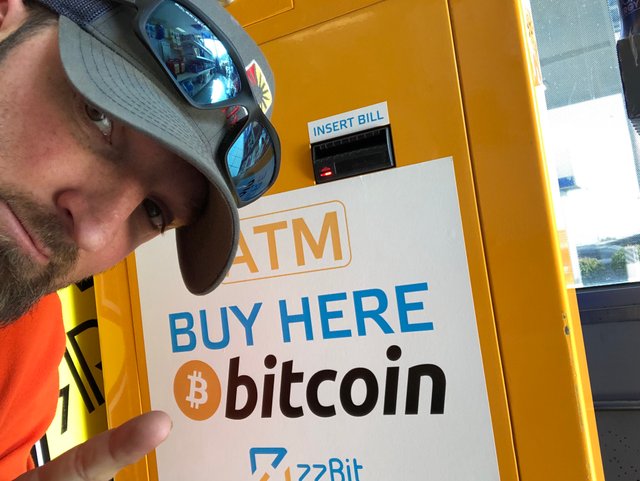 After slipping that $10 bill into the Bitcoin ATM the $10 Tuesday cheerleader was waiting outside to celebrate another $10 Tuesday in the books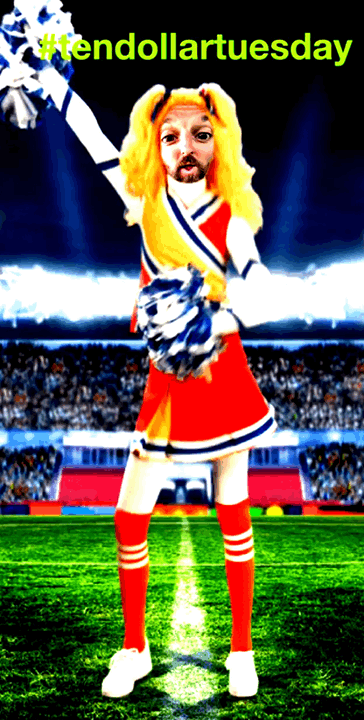 So what is your excuse for not joining @professorbromide, @dandays and myself for #tendollartuesday. All you have to do is purchase $10 worth of your favorite crypto or even trade some crypto and post up about it. It's a great way to stack a little crypto and score a couple upvotes from the #tendollartuesday crew.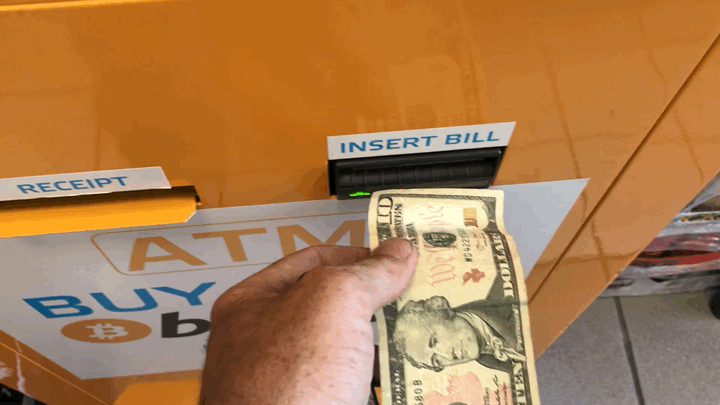 Now let's get into this whole #SPUD4 action that is coming up faster than I can get $10 into the Bitcoin ATM.
S ~ Steem
P ~ Power
U ~ Up
D ~ Day
4 ~ Four
The 1st of August 2019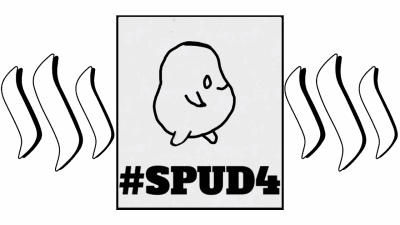 @grisvisa and @eddiespino
You have got to be Kidding me!! Have you seen all these prizes that are available?? It's insane I tell you... INSANE
1st Place
2500 Steem Power Delegation for 4 weeks - sponsor @xpilar
1000 Steem Power Delegation for 4 weeks - @sultan-aceh
20 Steem Basic Income Shares - Sponsor... your truly @jlsplatts
*if first place is from Aceh, Indonesia then and additional 1000 Steem Power Delegation from @sultan-aceh
2nd Place
1000 Steem Power Delegation for 4 weeks - sponsor @streetstyle
10 Steem Power - sponsor @steemit-nz
*if no 1st place from Aceh, Indonesia - 1000 Steem Power Delegation for 4 weeks - sponsor @sultan-aceh
3rd Place
4th Place
If you want a chance to take a dip into this big fatty prize pool, there are a few rules you will need to follow. Trust me they aren't that bad, rather easy if you ask me.
Rules to Win Prizes for SPUD4:
MUST have a reputation score BELOW 69.00 ( so 68.99 is good & Can participate.) AND more than 75 STEEM POWER (prior to SPUD4) BUT LESS than 7501 Steem Power.
MUST have a reputation score ABOVE 42 (so rank of 41.99 will Not Win)
MUST have at least 1 Steem Post in their blog about SPUD4
MUST Power Up Steem on August 1st, 2019
On August 1st, you MUST make a post about your POWER UP. It can be as simple as "I powered up X amount of Steem" to a simple picture/screenshot of your Power Up and posted to your Steem blog, or it could be a super long dissertation on Steem Power. IMPORTANT: Use the SPUD and/or SPUD4 Hash tags so that I can be sure to see them.
Ok so if you want more info then head on over to @streetstyle's Post to get all the particulars of this epic event we call...
SPUD4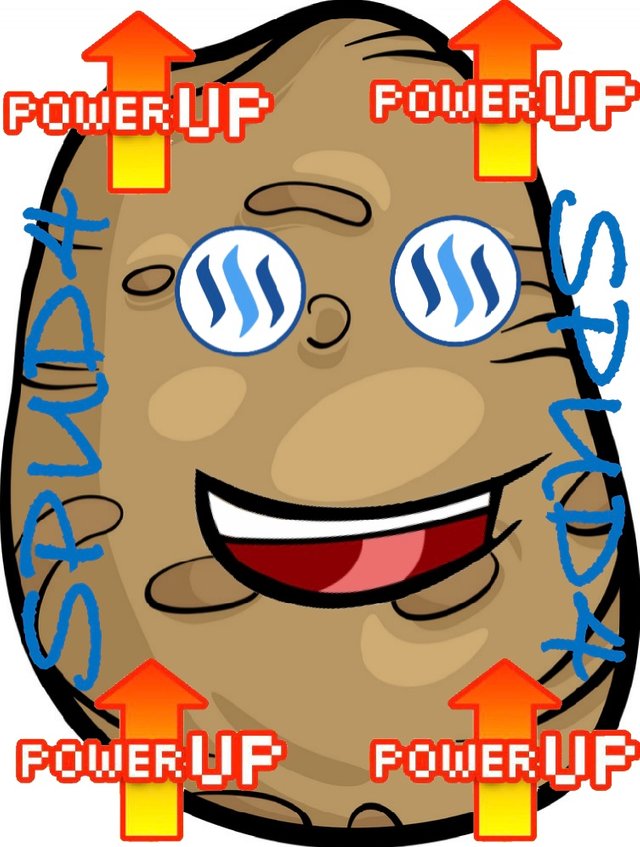 My Preparations
This is what I am doing to to help make this #SPUD4 event go down in the Steem History Books. Instead of going with the traditional Blocktrades I decided to use Changnow.io. I was able to get 7 more Steem than what Blocktrades offered.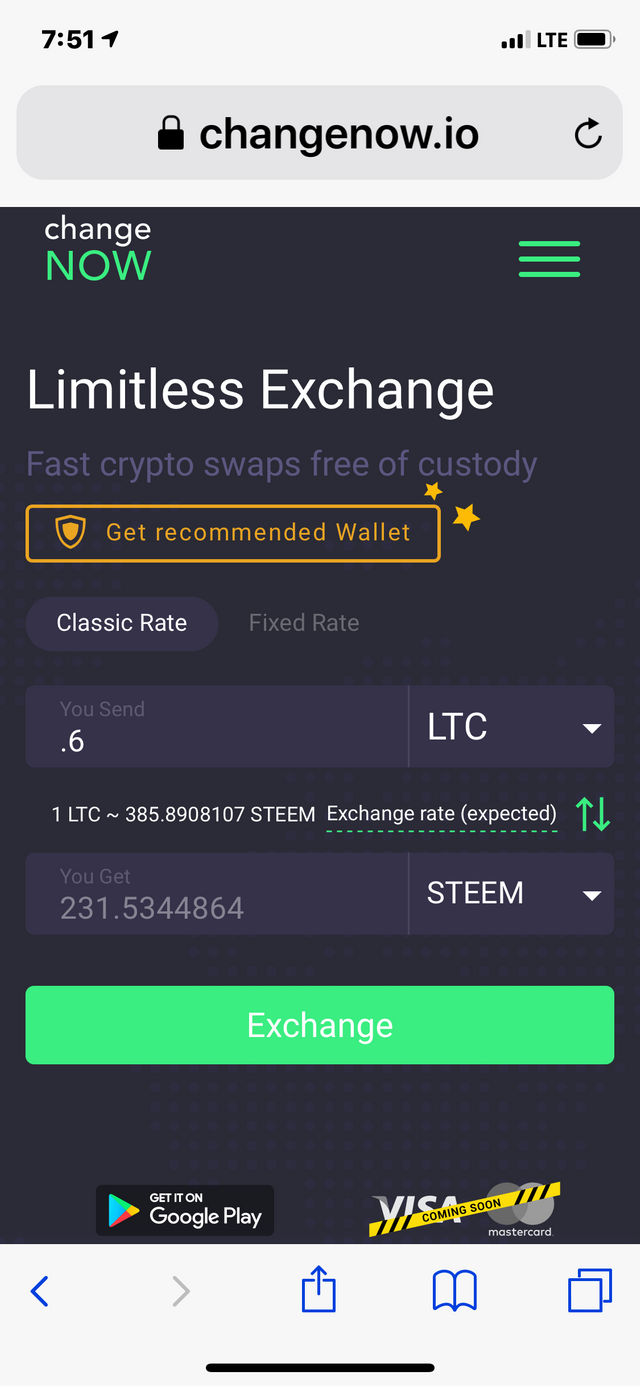 Now I am pretty much 100% mobile guy. I do everything on my iPhone X including that above trade and this post. That trade took less than 10 minutes to complete. Who know I might get the itch to stack a little more Steem later on... who knows????
Get your last bit of Steem Stacked up and get ready to pull that trigger and make this #SPUD4 you biggest POWER-UP ever!!
Until next time...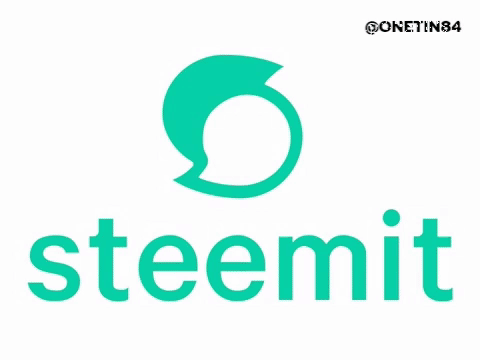 Steem On
and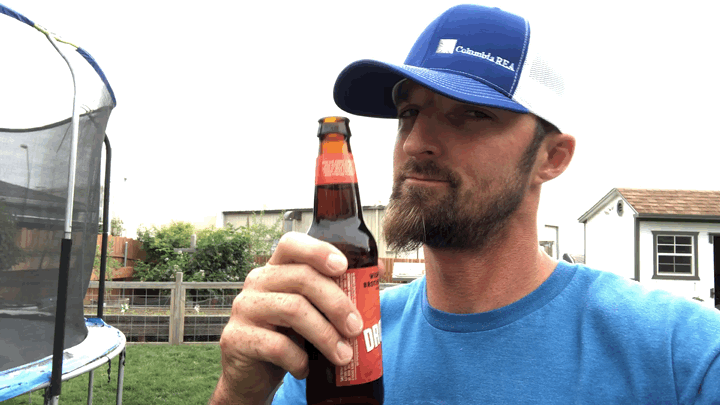 Cheers to
#SPUD4
Let's Make This Epic




Don't forget to mention @splatz when you encounter a post that deserves a good Splattin' by the @splatz trail