Hey guys,
The Telokanda team will be hosting another edition of TELOKANDA Weekend discord party and this week's edition promises to be amazing. Participate in the party for an opportunity to win cryptocurrency prizes ranging from BTC, KANDA, TLOSP, EOS, HIVE and many more currencies. Membership requirements on our platform is free.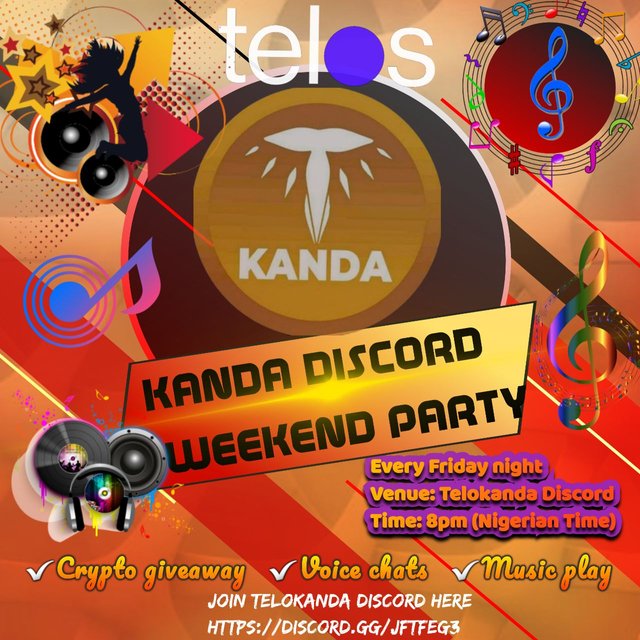 The KANDA Party features Music play, Voice chats and Crypto giveaways set up with @kandabot which randomly selects winners after the designated time. Also featured are Emoji games, Airdrops, Trivia drops where users get rewarded with @banjo, Tip.cc or Tipit bots. The party usually lasts for an hour.
Telokanda is an advertising platform where users can post ads and also earn crypto for sharing other user's ads. Telokanda is built on the Telos Blockchain and users are rewarded with KANDA and TLOS tokens. The website is currenctly under construction and will be ready soon.
Party with us every FRIDAY night over at the TELOKANDA Discord.
VENUE: https://discord.telokanda.com
TIME: 8pm (WAT) GMT+1
Post through our NITROUS SCOT bot site here https://nitrous.telokanda.com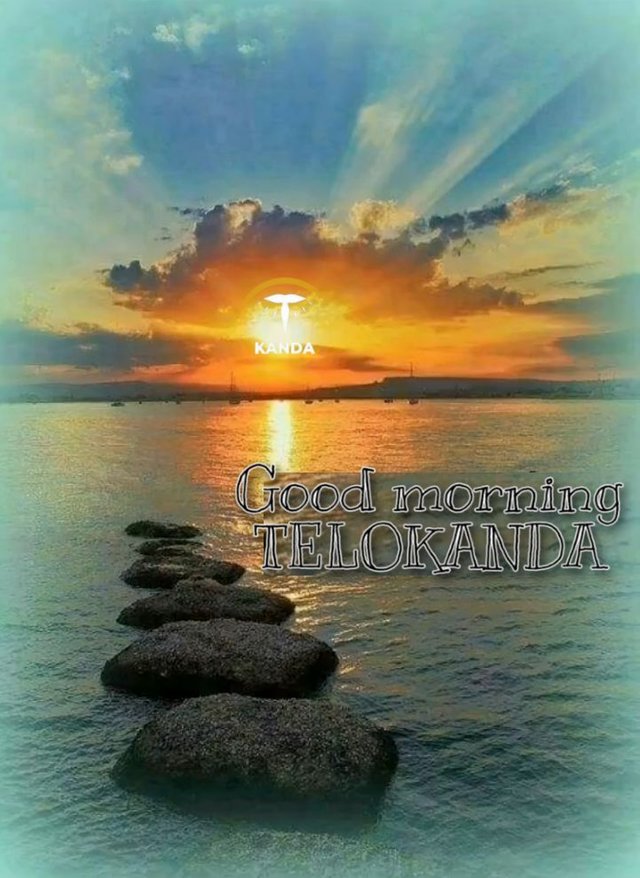 We also have an active community on:) Telegram: https://t.me/Telokanda
Twitter: https://twitter.com/Telokanda
Hive: https://hive.blog/@citimillz
Steemit: https://steemit.com/@citimillz