At present, many children are earning thousands and even millions of dollars on YouTube after their extraordinary popularity. Among them, Ryan Kaji gives his opinion about the toys after using them. So far, his channel 'Ryan World' has 27.6 million subscribers and this year he is also the highest earning person on YouTube.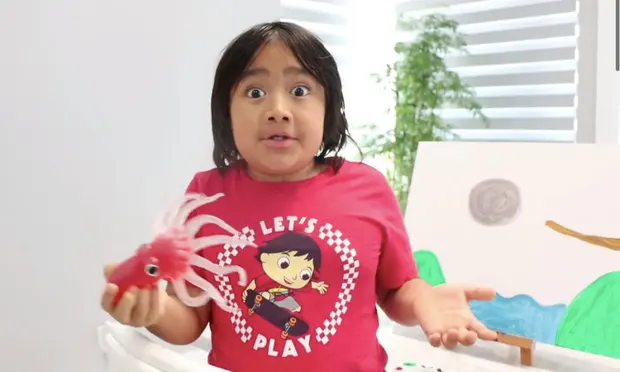 image source
Ryan Kaji has been giving his opinion on toys for many years and companies around the world send him toys in view of his popularity on which he makes his videos. This year, Ryan has earned $30 million on his videos.
Ryan Kaji lives in Texas and recently launched his own clothing brand. He recently signed a deal with Marks & Spencer to make pajamas for the children and earn more money. But the tiny influencer has recently signed a deal with Nickelodeon and could generate millions of dollars in revenue as the company builds a TV series in his name.

Ryan Kaji's journey spans five years. He made his first video in March 2015. Now he opens the toy boxes every day and run them. Ryan Kaji's extraordinary success has changed the fortunes of his family and he has changed his family name from Gon to Kanji. The whole family runs a total of 9 YouTube channels. So far, his videos have been viewed more than 12 billion times.
Ryan Kaji's single video is the 60 most viewed videos on the entire platform. However, he has been accused by the US administration of giving an immediate response to his sponsor and blocking his access, which is under investigation.
Thank you for reading! Stay Safe!👋😌
Resources:
1- https://www.theguardian.com/technology/2020/dec/18/ryan-kaji-9-earns-30m-as-this-years-highest-paid-youtuber