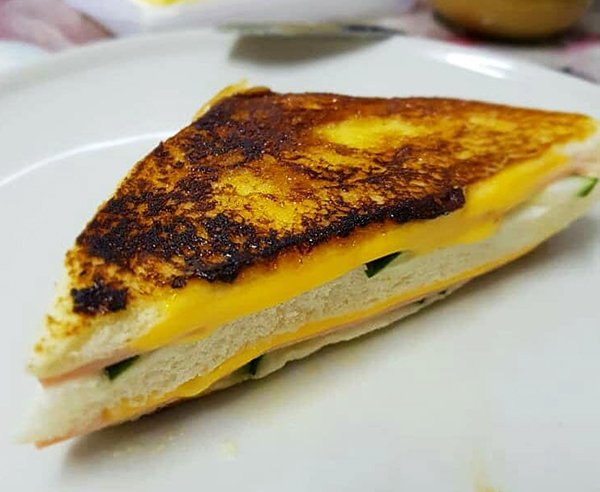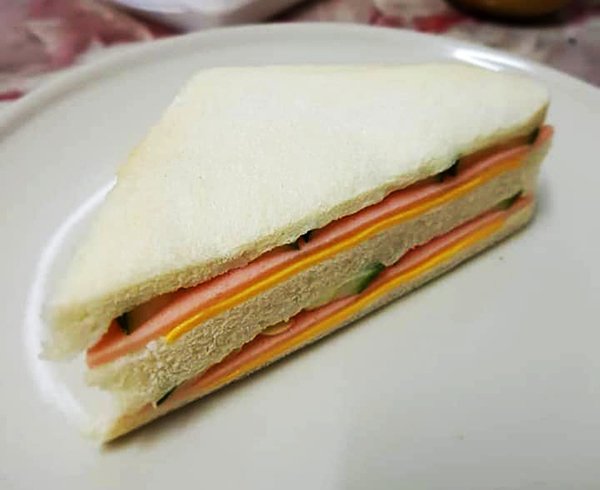 Before and after shot!

One thing I love about WildFit Program is the reset mode. WildFit taught me not to suppress the craving. Instead, turn it into healing. What makes sense is, our body craves for certain foods from time to time. I used to suppress my craving and it turns my feeling into anger, especially when I can't turn the craving into an experience. This may be a small issue for others, but suppressing feeling can damage the body and also create an unhealthy relationship with the food.
This is me today. I craved for Grilled Cheese Toast. The funny thing is, I have lactose intolerance and I just recovered from diarrhea, but the body seems to want grilled cheese toast. Am I sabotaging my body through craving? What this craving is all about? After nearly a day sitting with the craving, I decided to give the body what it wants but it's going to be a conscious eating process.
I bought a ready-made sandwich (which is half and small) from a bakery shop and made some improvement on it. I added butter (not WildFit friendly), salt and honey... And I grilled it on a pan.
Through WildFit program, we are taught that craving has a process where you can turn it into healing. The result is food freedom. As much as I want the Grilled Cheese Toast, I just ate half of it and the body signaled me to stop. As right now, I don't feel as craving as hours ago and I am inspired to share the story. Emotionally speaking, there is no changes in my emotions before and after. I do feel that there is a past memory attached to this toast but I can't recall it right now.
So this is how we heal through food. Never suppresses the craving but at the same time, approach the feeling consciously and be gentle with your body.

Follow me here:
www.Instagram.com/yourpersonalmotivator
https://www.facebook.com/humandesignmalaysia/

Original post: instagram.com/yourpersonalmotivator

Thank you for reading, I hope this can shed some lights on your journey!
Blessing to you all.
Comment and share your thoughts with me if you like.
#differentkindofmotivation