As per the title of this post, yup... This is a Proud Mommy Moment post... Sharing a post from my youngest girl... @vinnieleow
Vinnie is going to be six this year. This few days she is into writing... Check out this post of hers for her first story creation. She came up with the idea all by herself. She asks for help on the spelling.
I told her mommy will help her post it if she can add some drawing to her story. So off she started drawing...
I dunno what are the words to describe... But am super proud of this girl... So here's my MakeMeSmile moment of the day... It seems so simple but yet to a five year old, this is a huge achievement.
Love you so much...
HOW TO JOIN MAKEMESMILE
a. Basically, it will still be the same as the first season. Your post can be in writing, singing, video, poem, drawing, photography, etc... The most important element is your post Make "ME" Smile. Remember, the ME is whoever read/view/listen your post and this includes YOURSELF.
b. Your content must be ORIGINAL CONTENT.
c. Please include at least 50 words in your post.
d. Leave your post link at my post comment area (optional, but will help to remind me to visit your post)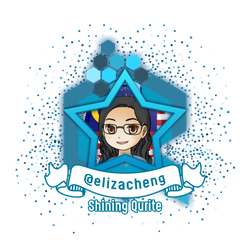 If you like the idea of CREATE and EARN (just like here in Steemit), then do you know that everyday while we connect with our family and friends through chatting, texting, voice and video calling, we can EARN from that too? Click on the image to start EARNING from connecting with your family and friends!