Rainy morning today... a great day to stay in bed... 😊😊😊 but I didn't stay in bed... neither did I go to work... why? Coz it's OFF day!!! Happy Tuesday...
So what I did today??? Have a great time with @joannewong. Visited her new place... ya... lovely place... and visited Tiger and his new friend...
Haven't meet up with Joanne for more than two months... Awesome time spent... We enjoyed a yummilicious Korean BBQ buffet lunch at Bamboo House Korean BBQ.
Both of us love Korean BBQ... pork belly... ooh... ngom ngom ngom...
There's also the thin sliced pork belly... no photo taken... coz we were too busy bbq-ing and eating...
The sides and sauce...their sauce tastes good... kimchi too...
Had a great lunch together!!! This is a good deal... RM29 per pax for lunch... buffet! Ya... all you can eat!
And everytime I visited Joanne... Tiger will appear in my post... this is the first time I meet Alan... have been hearing about him but never met him before...
Happy time flies... Hours disappear just like that... I arrived at her place morning time... and then just a lunch and a chit chat... it's already evening time and time for me to go before I got trapped in the traffic...
Indeed a great MakeMeSmile moment of the day... With love! ❤❤❤
HOW TO JOIN MAKEMESMILE
a. Basically, it will still be the same as the first season. Your post can be in writing, singing, video, poem, drawing, photography, etc... The most important element is your post Make "ME" Smile. Remember, the ME is whoever read/view/listen your post and this includes YOURSELF.
b. Your content must be ORIGINAL CONTENT.
c. Please include at least 50 words in your post.
d. Leave your post link at my post comment area (optional, but will help to remind me to visit your post)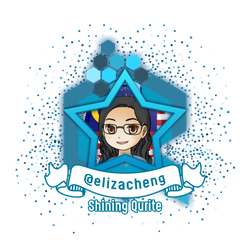 If you like the idea of CREATE and EARN (just like here in Steemit), then do you know that everyday while we connect with our family and friends through chatting, texting, voice and video calling, we can EARN from that too? Click on the image to start EARNING from connecting with your family and friends!