Yesterday daddy brought us to MidValley Megamall... WALK... SMILE... and PLAY!!!
The CNY theme at MidValley is special... yup... the center court is filled with Lego!!! The main decorations are made with Lego!
The lions are made with Lego!!! And here's the special Lego set for sale... this consists of two sets, one is the temple set and another is the lion dance set.
Here's another version.
They have lots of activities for kids and Lego lovers...
My girls joined one of the activities. Making the Chinese drum with Lego... quite challenging but interesting...
And here's the drum made by Vinnie with some of mommy's help... ❤❤❤
Happy Vinnie!!! 😉😁😊
Wish everyone a Happy Prosperous Wealth and Healthy Rat Year!!! HUAT ah!!!
❤😍❤😍❤😍❤😍❤😍❤😍
HOW TO JOIN MAKEMESMILE
a. Basically, it will still be the same as the first season. Your post can be in writing, singing, video, poem, drawing, photography, etc... The most important element is your post Make "ME" Smile. Remember, the ME is whoever read/view/listen your post and this includes YOURSELF.
b. Your content must be ORIGINAL CONTENT.
c. Please include at least 50 words in your post.
d. Leave your post link at my post comment area (optional, but will help to remind me to visit your post)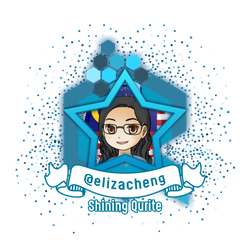 If you like the idea of CREATE and EARN (just like here in Steemit), then do you know that everyday while we connect with our family and friends through chatting, texting, voice and video calling, we can EARN from that too? Click on the image to start EARNING from connecting with your family and friends!