---
Hello friends, this time I want to tell you that thanks to a suggestion from @crypto.piotr I am encouraged to try this game that operates under the steem blockchain.
It is a light, very entertaining game that emulates what it literally says: taverns games.
Its interface is light, I was testing it from my cell phone and it works smoothly, without any problem.
The game has until the moment of writing this review, two modalities: The goblin Prince and The blind Rune, I must say that my favorite is the blind Rune.
They are gambling, the classic model of number games, where you must guess if the number that will come out is greater, equal, or less.
The interesting thing is that the interface is very entertaining, it has a guide with colorful characters that guide you in what to do since you start the game.
The game
The interesting thing is that in this game you have the possibility to win steem immediately, the transaction is done in a matter of a few seconds and the amount you have won is automatically sent to your steemit wallet.
The game provides 3 levels of difficulty: easy, medium, and difficult. They differ in that the greater the difficulty, the greater the prize you get.
Here you can see the proof of it.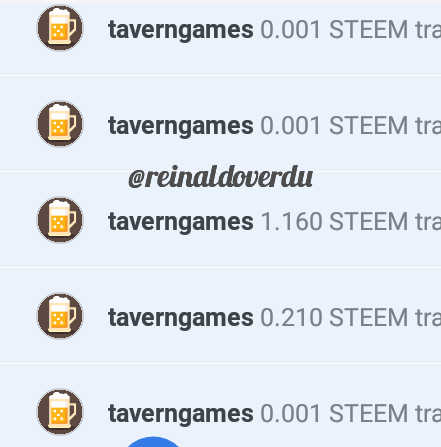 User Interface
The design is very friendly, and rescues the spirit of what is a medieval tavern, quite pleasant and very addictive. In about 10 minutes I managed to get about 5 profit steem.
The system uses steemconnect so operations are safe and remain safe.
The same game guides you intelligently, you only choose how much steem you want to invest and when confirming the operation they become coins of the game that you then exchange for sacks of gems that you will use to place your bets in the game.
The gameplay is quite high, using my tlf I had no problem, I never got stuck.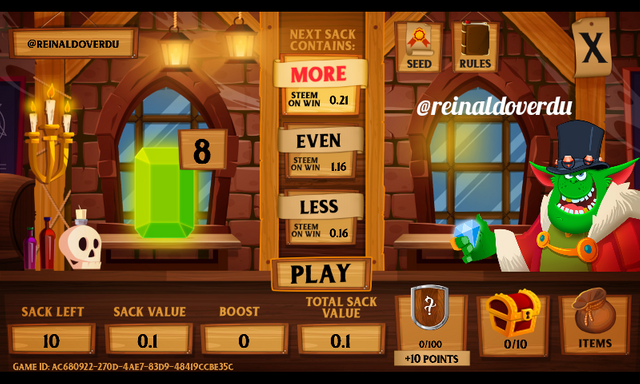 i invite you to try the game at:
http://taverngames.io/?ref=reinaldoverdu
Note : the photos are my property and were taken using the camera of my cellphone Krip K4
¡See you on my next post!

Note: This content has been checked using http://plagiarisma.net/, guaranteeing that it is a 100% unique and original material


This work is under a [Creative Commons Attribution-ShareAlike 4.0 International License](http ://creativecommons.org/licenses/by-sa/4.0/ ).