You all must be wondering about the title, what kind of combo is Health+ Taste+ Tradition?
Let me disclose it here,
It's an Indian desert called Gajak
My mother made this delicious desert today it is quite simple and unique.
Here's the ingredients you need-
peanuts
jaggery
desi ghee (clarified butter)
That's it!
let's learn how to prepare it now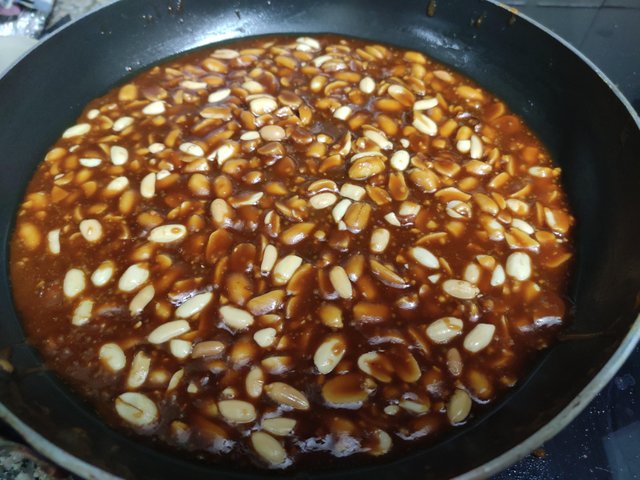 Take a pan, heat it up and pour ghee into it, 2 tablespoons are enough. Put jaggery and peanuts into heated ghee, and stir it continuously untill the mixture becomes sticky but without any lump.
Now let it cook with little of bubbles.
Just take it off from stove and let it get cool for a while , after it gets hard use knife and cut it into the shape you desire.


we prefer square here, clearly because it's easy :p
Why I mentioned traditional in the title is only because it's made in India since so long now, it is a winter desert as jaggery, peanut and ghee keeps you warm and healthy without compromising the taste, trust me it's mouthwatering.
Since my childhood my beloved mother cooks this delicious desert which the entire family enjoys.
In love with Gajak,try it too! And trust me you'll fall in love too!