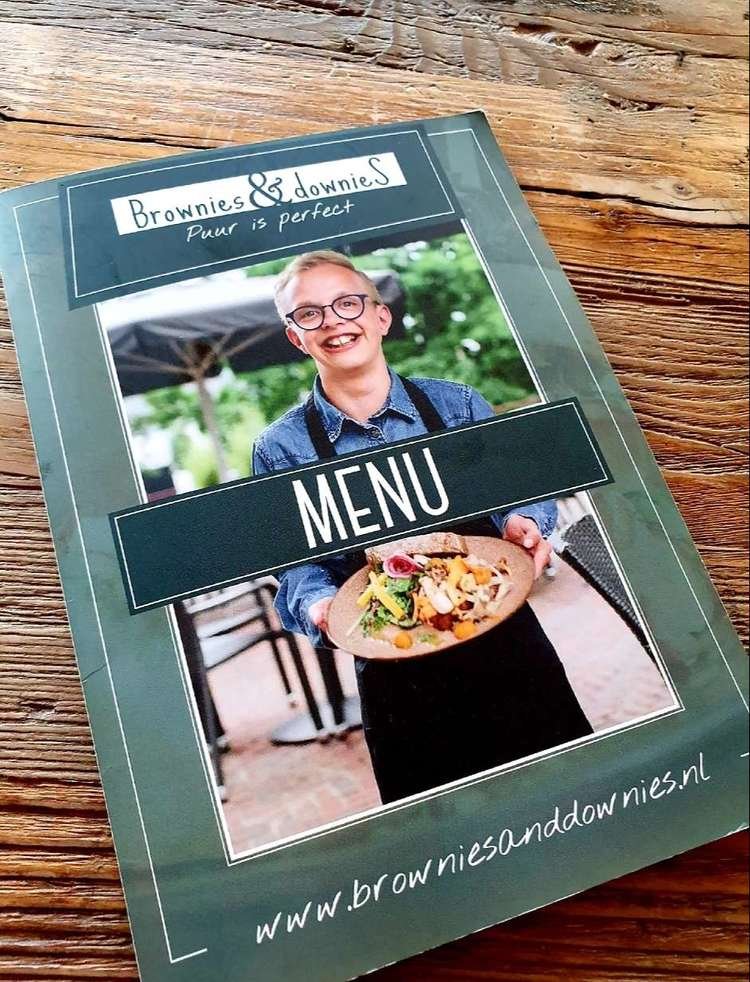 This week I want to take you to a lunchroom in Holland, where the staff is the centerpiece of this post. Because that is what Brownies and Downies is all about: the majority of the staff has Down syndrome or are mentally challenged in another type of way.
It is not all about the food (although the food is actually super good) but it is about this social project integrating Down syndrom people into society. And that is awesome!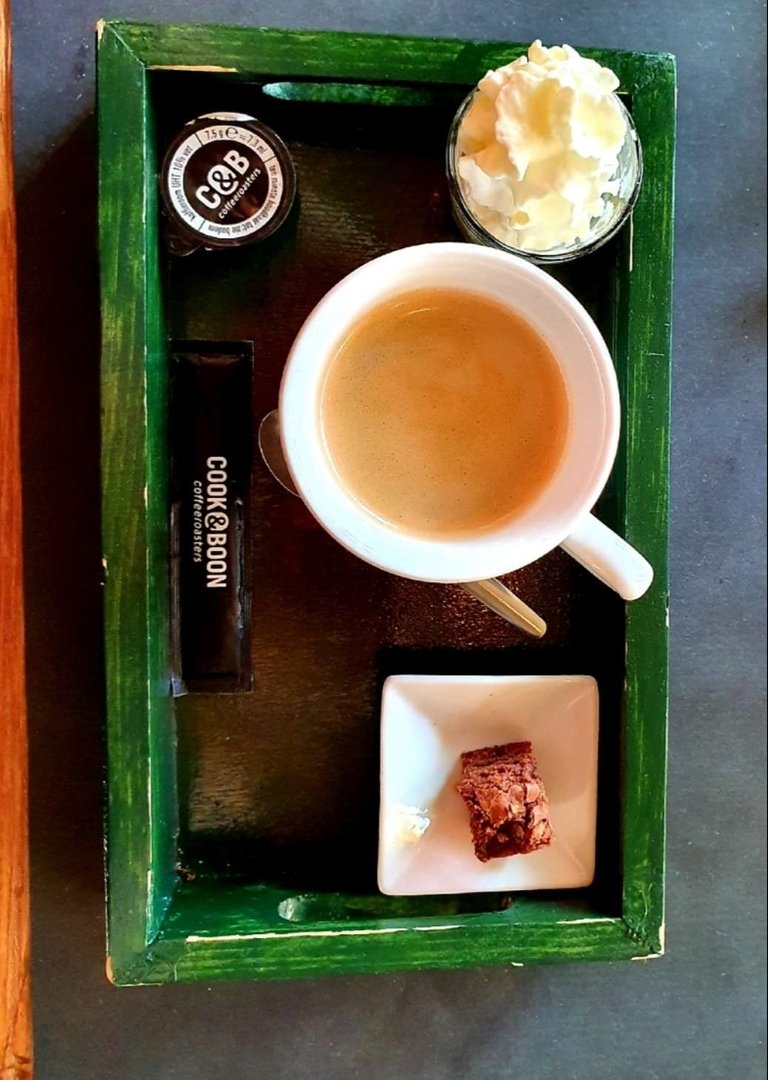 No you might think this is a normal coffee Karin, nothing special to see here. But you have to see the bigger picture in this. A Down syndrome kid came to pick up my order and wrote it on his magic marker booklet, and this other Down syndrome kid behind the counter (I was observing it all) put on his mittens (the coffee maker is hot) to make this coffee. Then another one came to bring it and shouted a little too loud 'COFFEEE!'
As you can see this was served on a sort of tray thingy. Easy carrying, but actually it looked kind of cute as well.
All of this was overseen by a supervisor or caretaker and these guys were highfiving each other afterwards.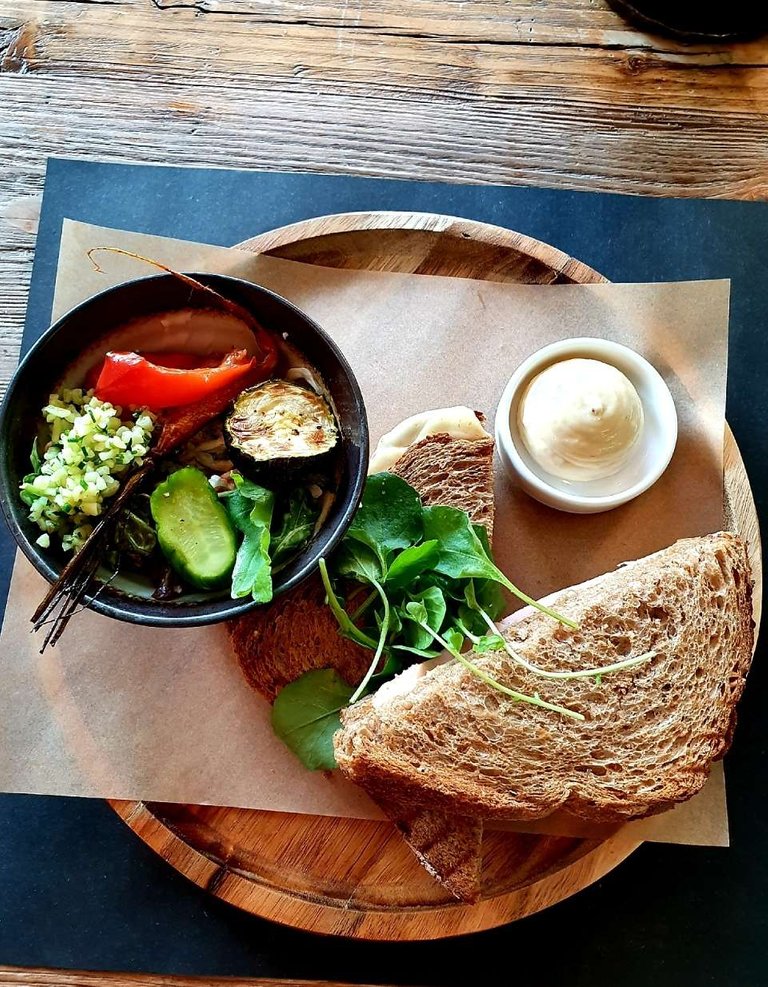 Was there food as well? Yes, ofcourse there was. I ordered a good ol ham and cheese toast which is nothing special but tasted exactly as it should, and I saw loads of other plates passing by which looked really good. The food is just good general lunchfood.
Now this setting of being in a social work environment is not for everybody as I saw. The staff is excellent in what they do, but when special stuff comes along they fall out of routine and then the supervisor has to solve it. Not a problem if you ask me. But I saw a freshly dating couple sitting there where the dude was trying to impress the girl, and he was very rude to the Downsyndrom waiter. Terribly if you ask me, and also not (never ofcourse) necessary, these guys are doing their job, and doing in their best ability.
And they are doing a damn fine job if you ask me! Brownies and Downies is a decent place to go. Do not expect the service that you will get in a star restaurant, but you wil will get the attention of a 5 star restaurant, because these guys are really enjoying what they are doing!!
---
Restaurant Information

Brownies and Downies



Victoriapark 1, 5611 BM Eindhoven, Netherlands
---
Brownies and Downies | Not your average type of staff
This post participated in the Tasteem contest Your weekly choice