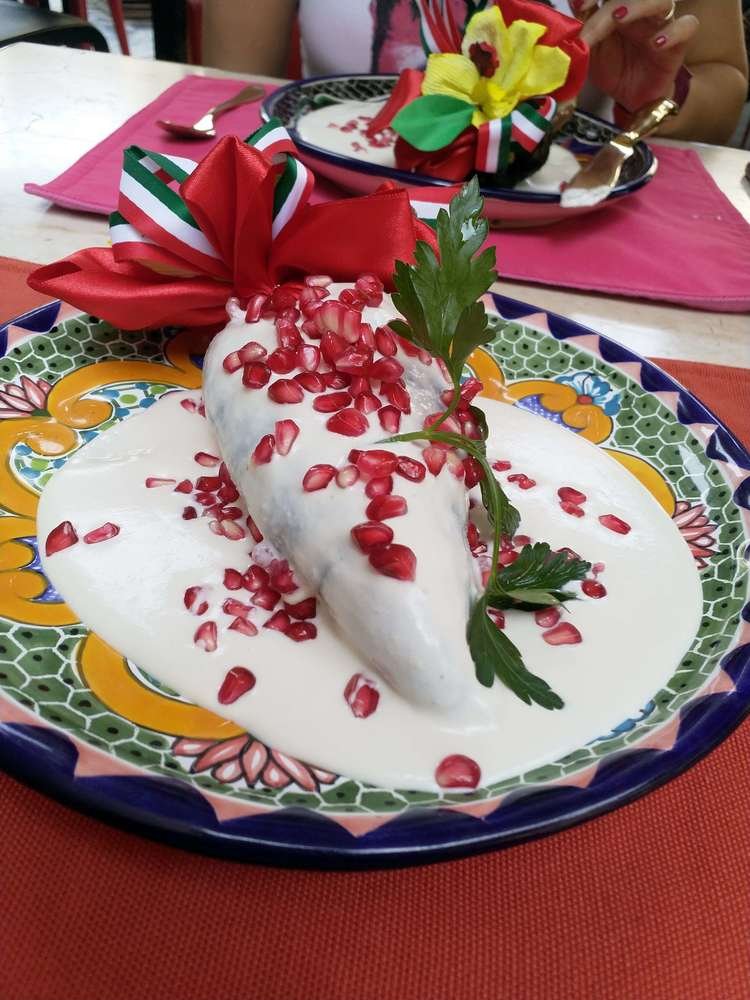 Mexican food has a wide variety of plates and specialties. The one I am going to present to you is particularly controversial because half of Mexican love it and the other half hate it. I really don't know why, I love it and I can understand why some people don't like it.
I'm talking about "Chiles en Nogada". Maybe most of the people outside Mexico have never heard of them, but believe me it's a thing in here. The reason that you might not have heard about them is that this dish is only available 2 or 3 months of the year, usually just August and September.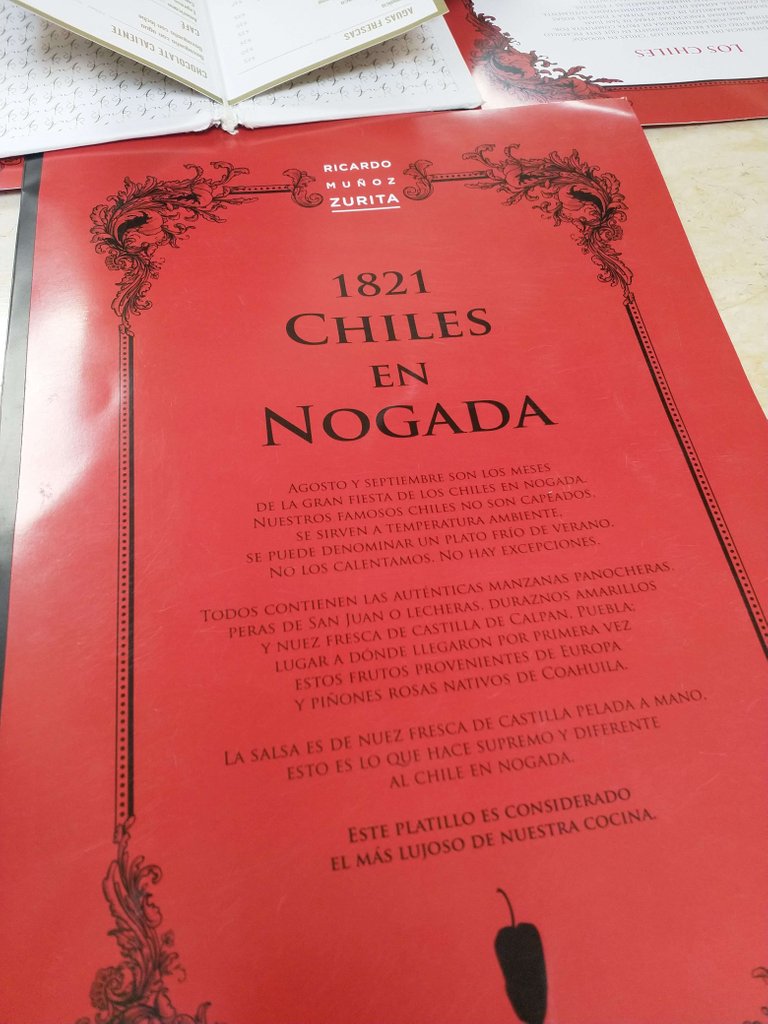 That's because a couple of ingredients are only available those months. Nowadays you can get all the ingredients the whole year, but traditionally only in those months ingredients converge.
This dish is a little bit complicated to explain, but I'll try my best.
It is called Chile en Nogada. And it is a big Poblano Pepper (a big pepper, not so spicy) stuffed with meat, fruit and nuts filling and covered with a walnut sauce and some fresh pomegranate on top. Well the description was short, but I believe you can't imagine it. So here come the pictures
First of all the traditional way to serve the Chile en Nogada is on a Talavera dish. Talavera is a specific kind of clay technique that looks like this: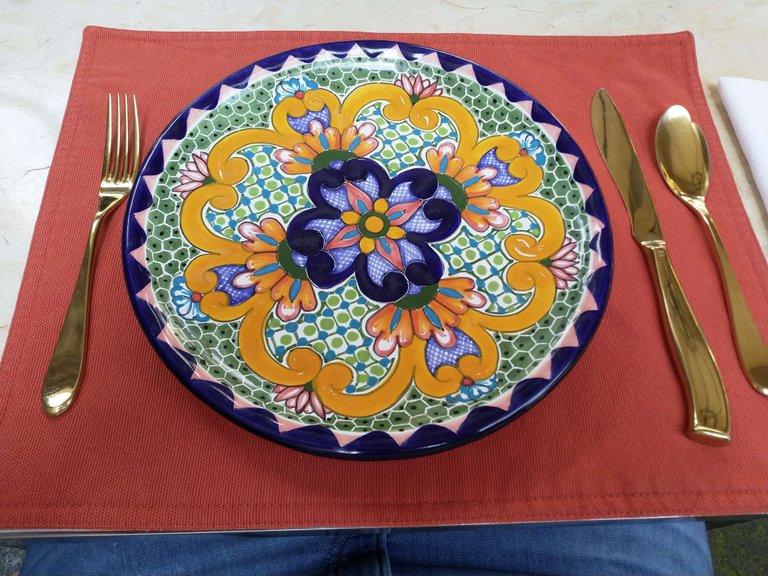 Then in some restaurants you can choose which chile you want. In here they bring you a bigger plate with a los of chiles, so you can select the one that fits you. In this place the ribbon is not only ornamental, the color tells you the kind of filling the chili has.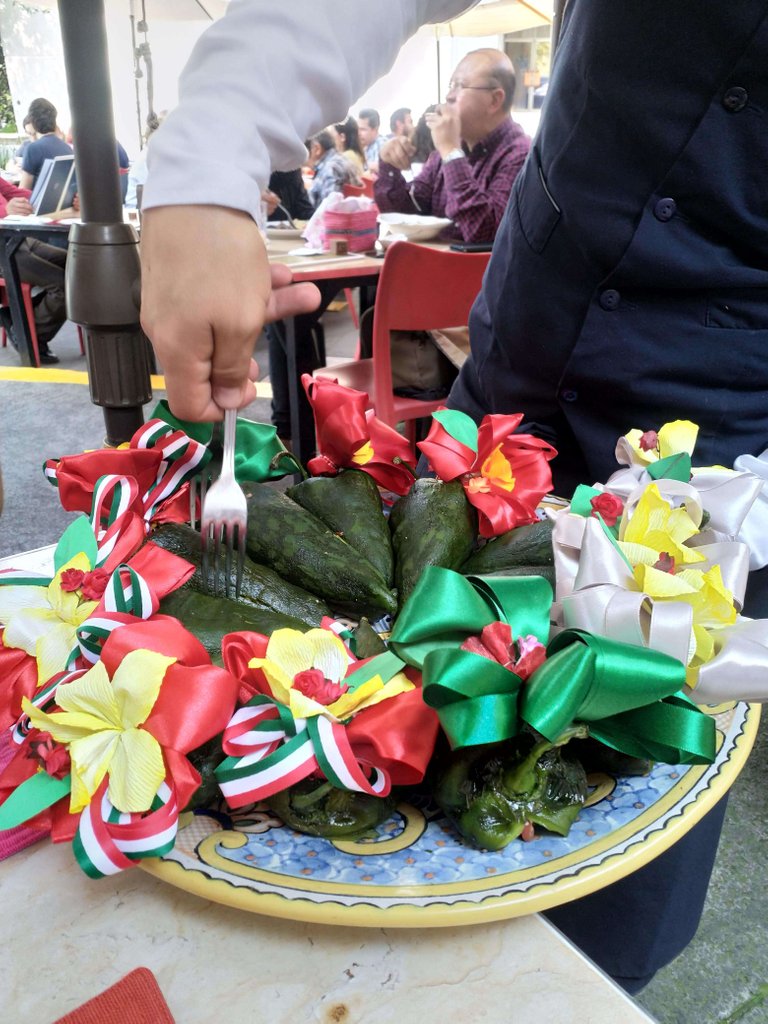 In this place the difference is the ratio of fruit and nuts versus the meat. Depending on what you choose you can get beef, pork, beef and pork or the vegan one. The vegan is not traditional but now you can get this option.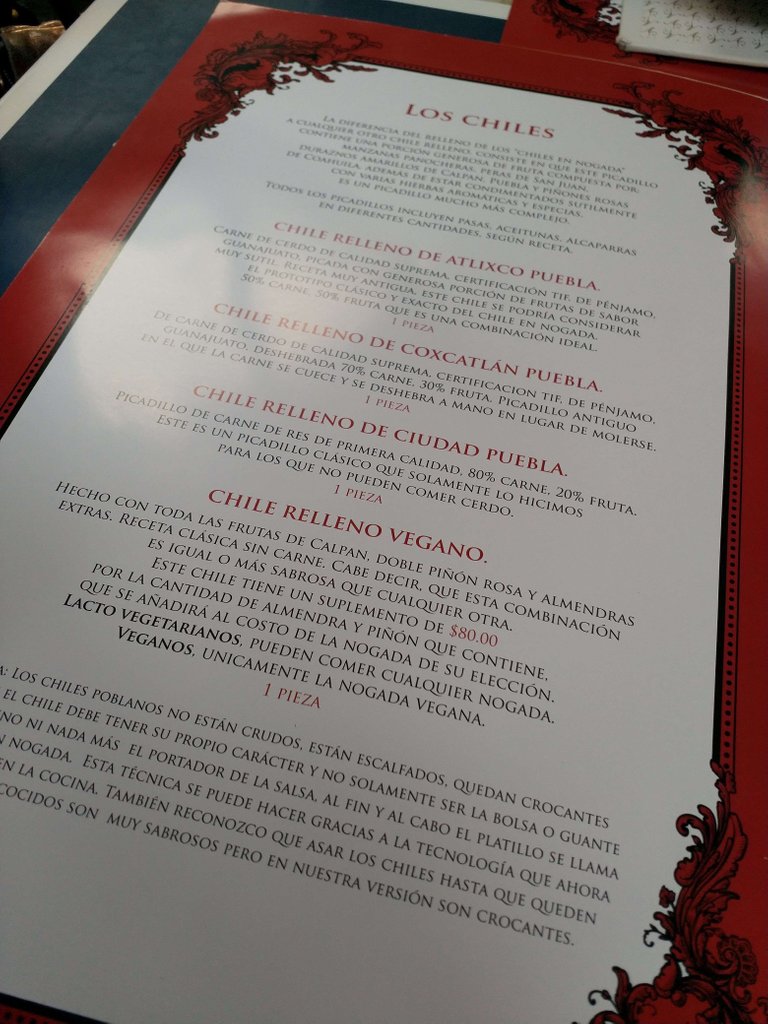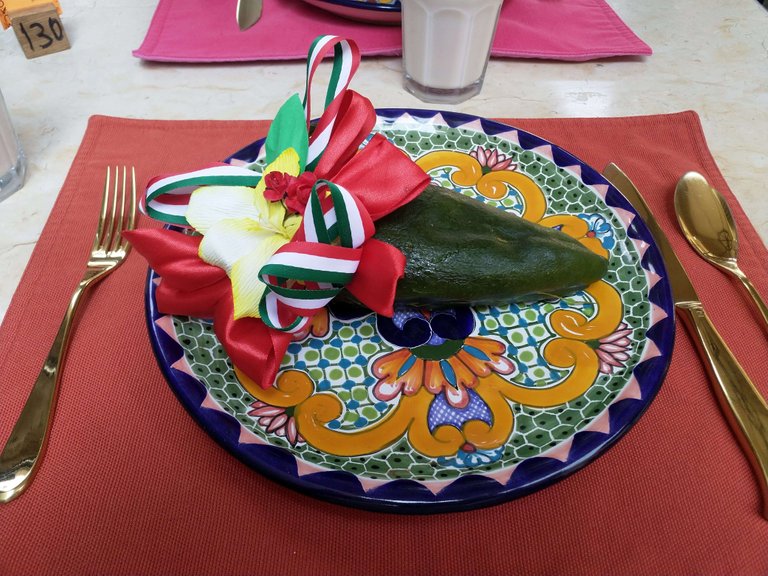 So with your Chile on your plate, not it's time for the Nogada (walnut sauce). You can ask for a sweet one (most common), the neutral or salty, mix of the last two, the vegan option and a special one that I didn't taste so I won't talk about it.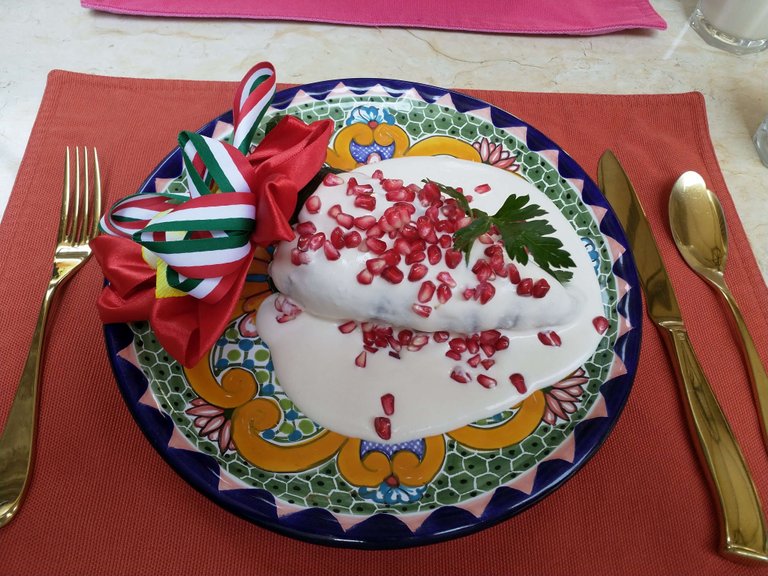 We had this Chile en Nogada at a Restaurant called Azul y Oro. It is inside the UNAM, the national public university, so it's a nice place to walk. This place has a couple more of locations. One in the center of the city called Azul Histórico and the other one at la Condesa neighborhood, called Azul Condesa. They are almost the same but the one in the center of the city is the prettiest one. The Azul Histórico used to be cheaper, but not anymore.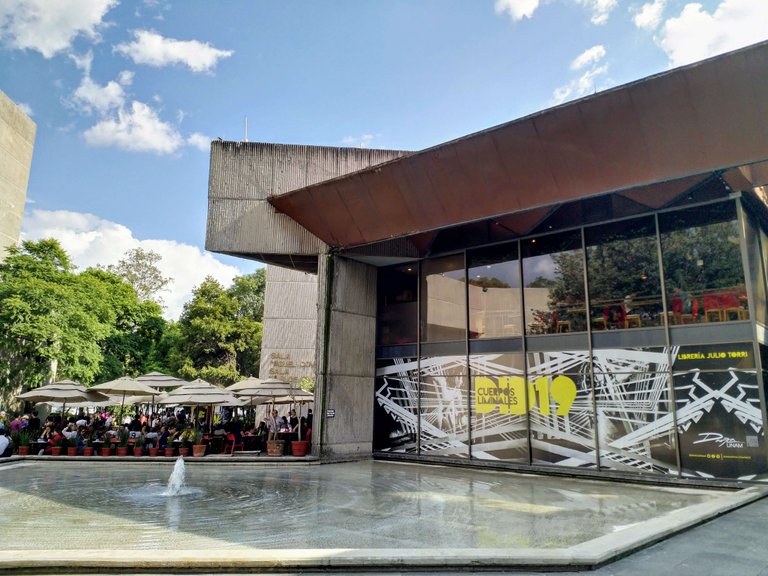 As you can see this plate is handled almost like a ritual. Usually is one of the most expensive things in the menu, but it is worth it.
---
Restaurant Information

Azul y Oro



Av. Insurgentes Sur 3000, C.U., 04000 Ciudad de México, CDMX, Mexico
---
Chile en Nogada at Azul y Oro, Mexico.
This post participated in the Tasteem contest Local Dishes