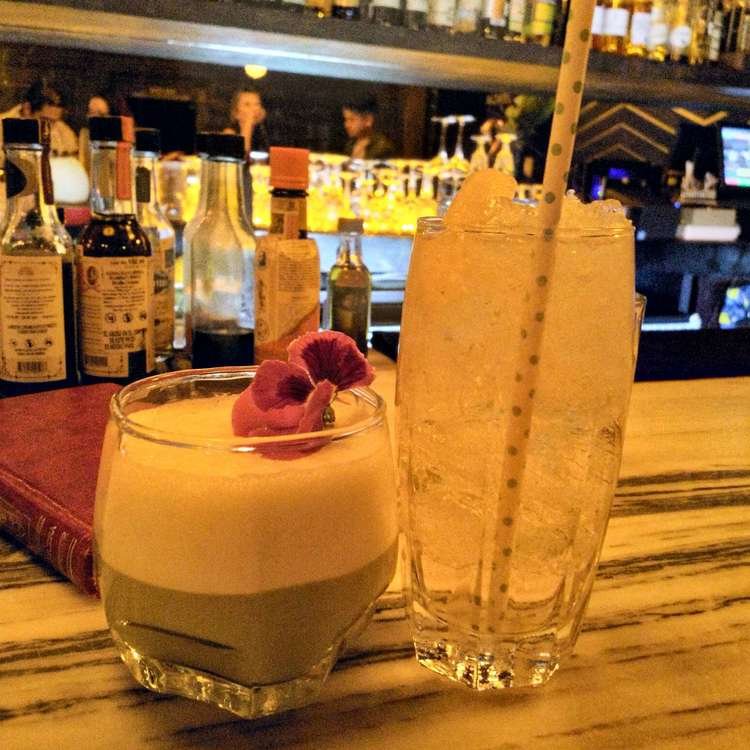 Today I want to share a special place we went a couple of weeks ago. It's a hidden bar in Mexico City and you're not supposed to share its location, but we had just a great time that we're going to tell you where it is.
It is a speakeasy, a concept very popular nowadays, and it was featured in the latest World's 50 Best Bars list. So I present to you "Hanky Panky Cocktail Bar".
If you want to get in there, you'll need a reservation. Now you can get it by Opentable or write them in Facebook or Instagram. If you don't have one, you will probably wait a lot or maybe won't get it.
When you have your reservation, they will share the location. Then when you get there you will doubt to enter. That's because the entrance is inside a little traditional restaurant. I already knew that, so it was kind of funny to see people outside looking for the bar very confused. I wont share a pic of the entrance just not to ruin you the surprise.
Inside it's amazing, it's like a monument to cocktails with a big badass bar full of booze and a classic speakeasy ambience.
It's going to be really hard to remember all the thing that our cocktails include, but I'll try my best.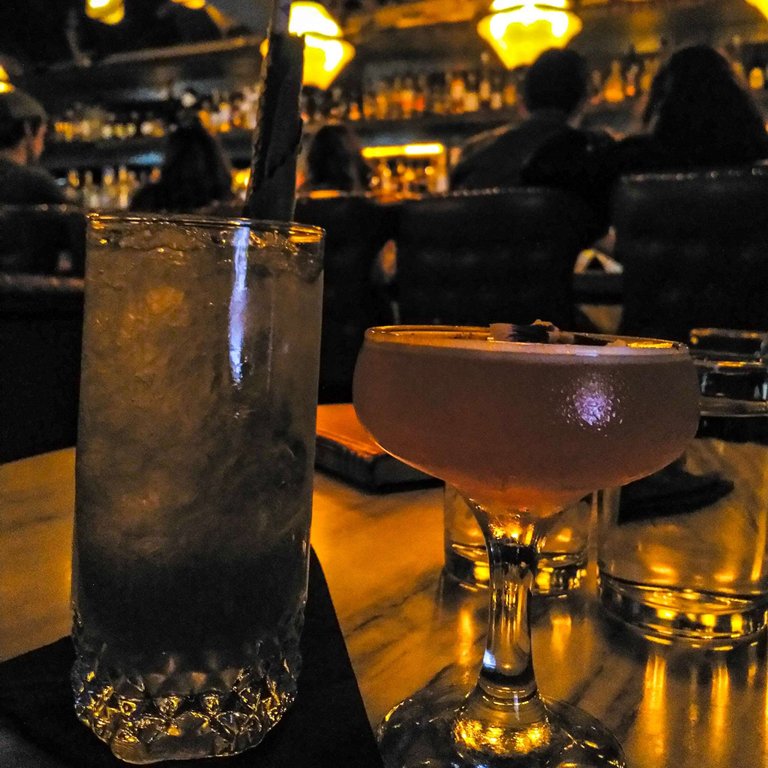 This is the first round. The tall one is called Oaxacan Swizzle and it had: mezcal, vodka, lemon, hoja santa, chili tincture, chlorophyll tincture and basil. It was fresh and strong. The other one is called 5 o'Clock Tea Time (Tanqueray Dry with earl gray, lemon, cardamom and Prosecco.
As you can see all cocktails are pure alcohol, nothing dilutes it.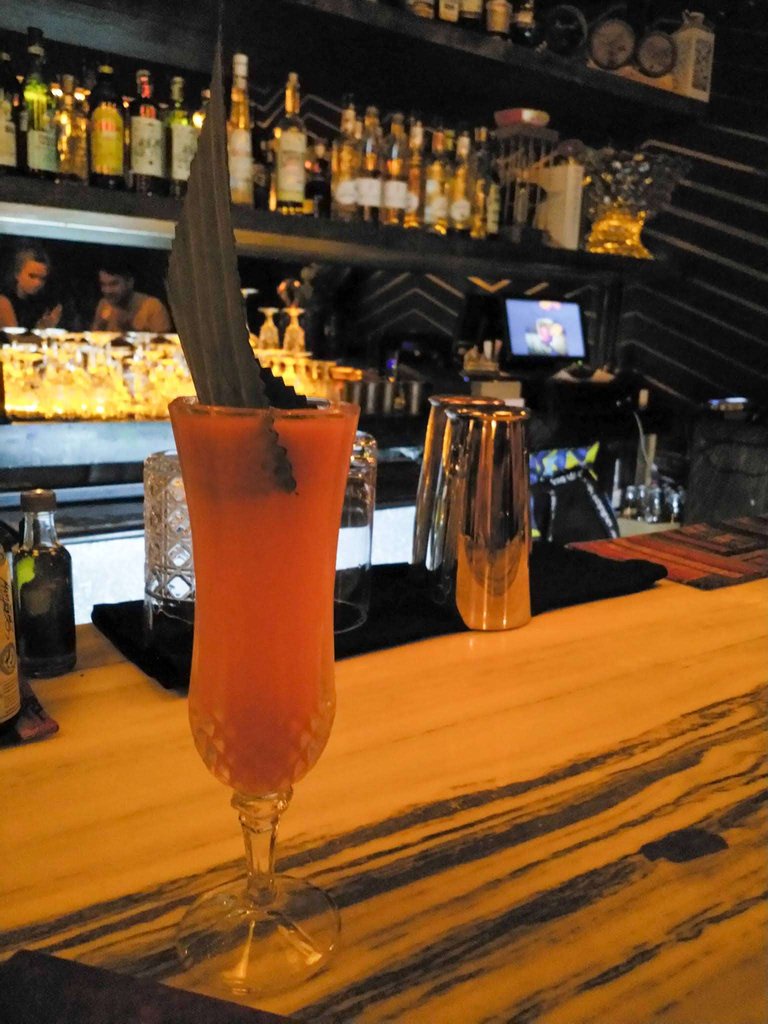 The next round was a Death in Venice (Mezcal, peanut infused Aperol, carrot, lemon and Prosecco.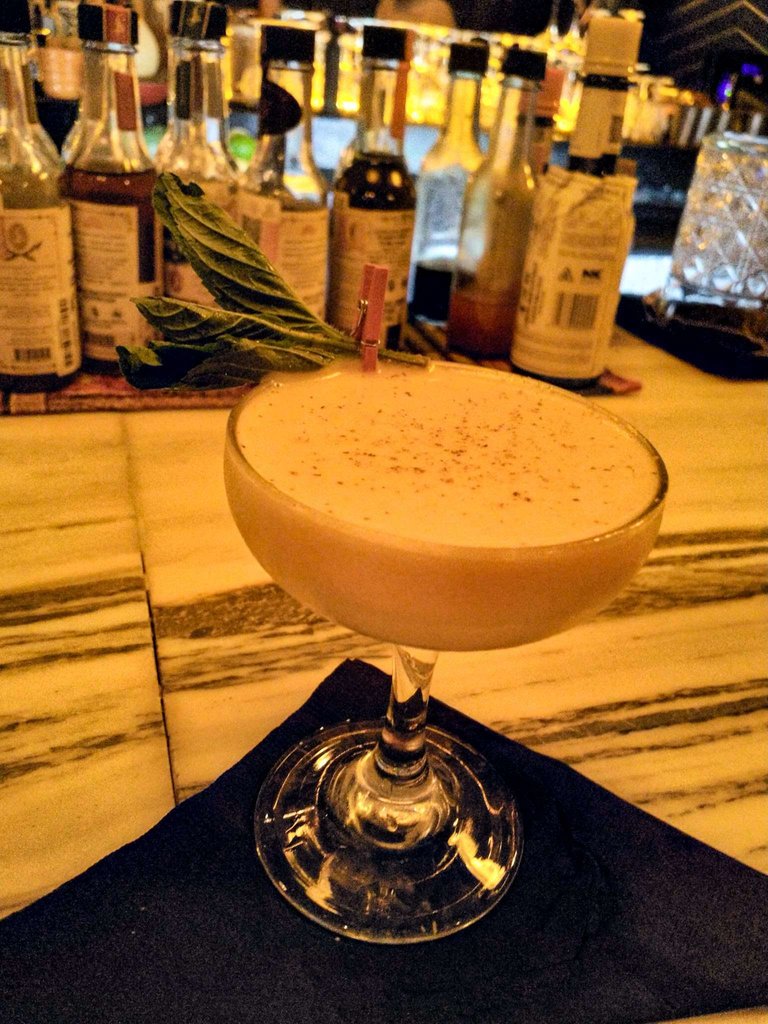 A 17 and Sunny (Tequila, almond horchata, lemon and nutmeg).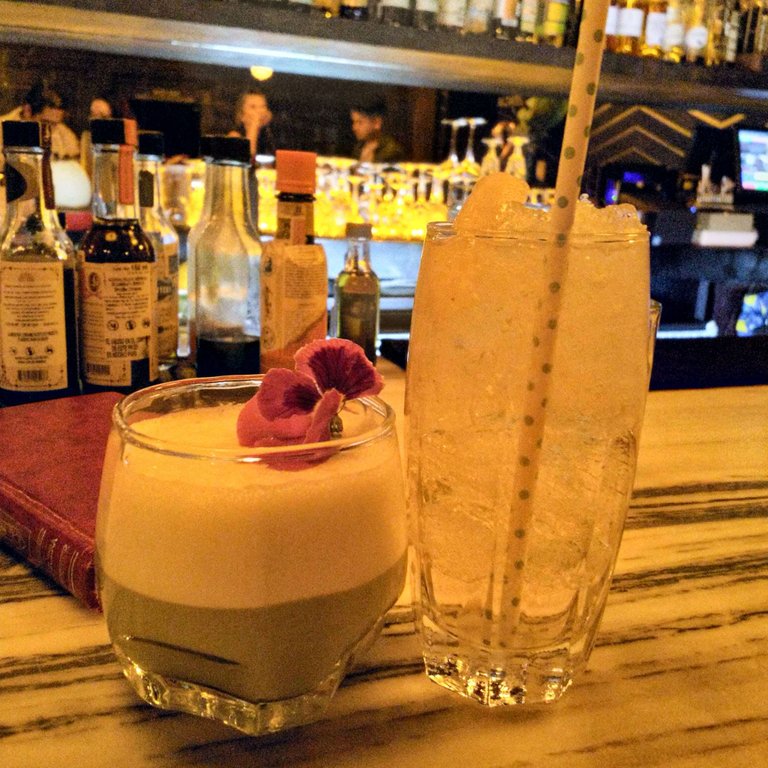 And the final round consisted in a Popeye Sour (Rum, Mezcal, ginger, lemon, almond horchata, egg white and spinach leaves.
The last cocktail was Keep the Secret (Zubrowka, Banana Giffard, lime and chocolate bitter and Prosecco.
At the end you leave the bar through a hidden door and end up again at the restaurant but you go out by the refrigerator. It's a nice surprise.
We enjoyed really much our visit here and everything was more than fine. So we really recommend this place.
---
Restaurant Information

Hanky Panky Cocktail Bar



Turín, Juárez, 06600 Ciudad de México, CDMX, Mexico
---
Hanky Panky Cocktail Bar, a speakeasy in Mexico city.
This post participated in the Tasteem contest Beverages with friends