Hello, foodies!
Last saturday, at around lunch time, i took my mom to a restaurant which was located on 4th floor Pacific Place.
This was one of our favorite when we were looking for the heritage menu from Indonesia.
The Outlook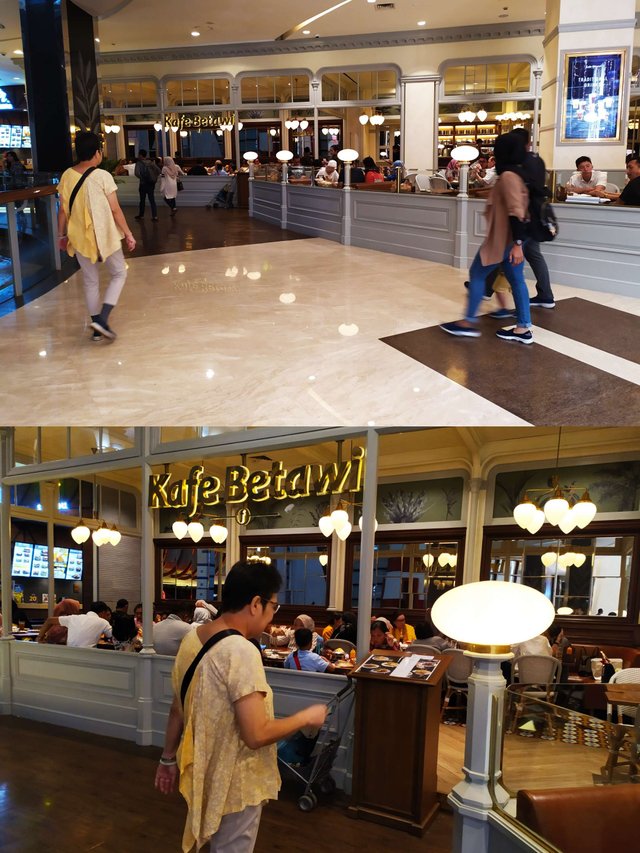 The Dining Area

When we came there, it was quite crowded there during lunchtime even in Saturday. Cause for working days you might on waiting list to get your seats here.
Although it had an open concept dining area, but it was cozy and also romantic, cause they used the classic old Jakarta style for the interior and also from the lighting they used, which had yellow warm colour. You could go here with your loved one or maybe with your family.
When we arrived, soon the waitress took us to our table then gave us the menu.
The Menu

They had many varieties of Indonesian authentic menu here.
The Service
The waitress here were all nice but we needed to wait for our order a bit longer due to the customers they had, so it was around 20 minutes to get our food delivered.
The Menu and Taste
Here were what we ordered
I'll explain a bit about the food we had yesterday.
Lontong Cap Gomeh

Not all the restaurants here served this menu, and yesterday was 1月 15 号, in Indonesia some chinese ate this lontong. Lontong Cap Go Meh is an authentic Indonesian Chinese dish in acculturation with local Javanese dish. It was rice cake (lontong) served with richly-flavoured dishes which included chicken in coconut milk (opor ayam), vegetables soup also in coconut, hot and spicy liver, dried tempeh, hard boiled pindang egg, and also a prawn cracker. Here it only had savory and a bit sweet flavour. Normally it had spicy flavour too, but you needed to add chilli paste (sambal) in order to get the spicy flavour when you ordered it here.
Rujak Juhi

Rujak juhi was a kind of Indonesian salad which had the peanut paste with the juhi (dried squid) on the top. It contained selada keriting (lettuce), noodle, sliced cucumber , normally boiled sliced potato and also belinjo chips. But yesterday i didn't find any potato there and the nut paste was too sweet. Usually here, it had savory, spicy, sour and a bit sweet flavour. Fortunately they used the high quality ingredients.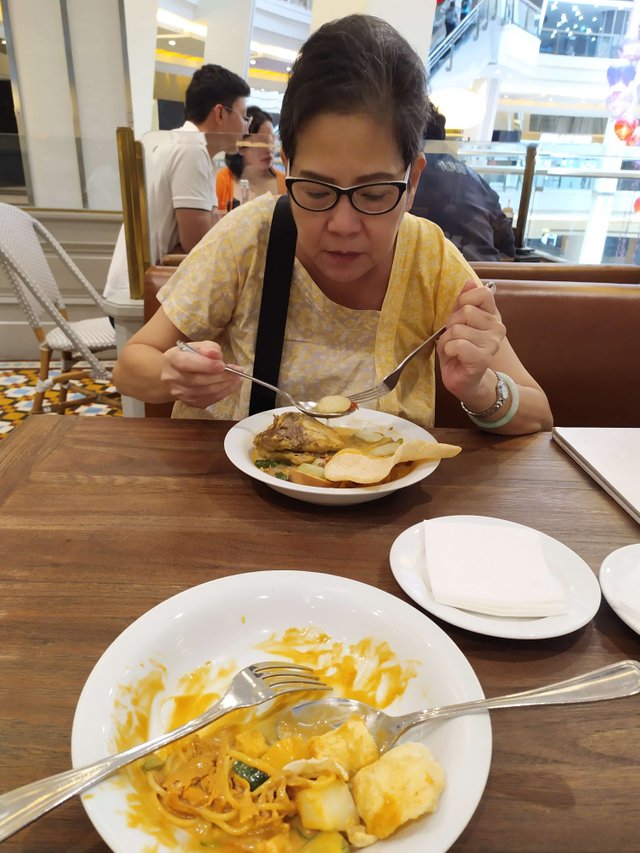 The Price
For all the food, we paid 112.200 IDR, or around 8.17 USD.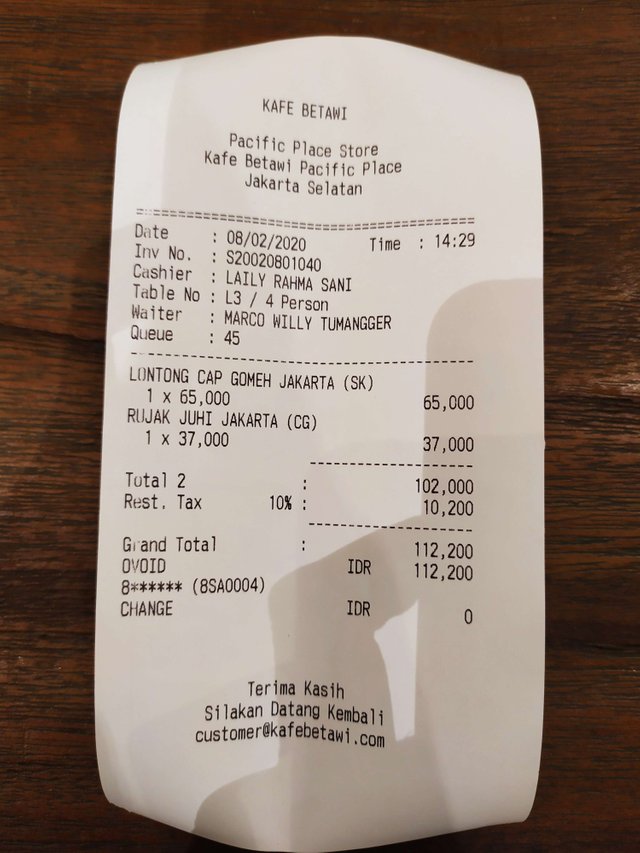 I invite you to try the dish here if you want some authentic Indonesian with the cozy romantic dining area
Kafe Betawi
4th floor Pacific Place
South Jakarta
open daily 10am-10pm
---
Restaurant Information
Kafe Betawi



Pacific Place Lt. 4, Jalan Jendral Sudirman Kav. 52-53, Senayan, Kebayoran Baru, RT.5/RW.3, Senayan, Kec. Kby. Baru, Kota Jakarta Selatan, Daerah Khusus Ibukota Jakarta 12190, Indonesia
---
Authentic Heritage Culinary for the Valentine
This post participated in the Tasteem contest Be my Valentines ❤️